Download ELD Information Packet documents below (must be stored in a vehicle – may be requested by an officer during a roadside inspection). Please print if you would like to have hard copy in your vehicle(s).
Please note the ELD Information Packet documents are also stored in the app (look for "Information Packet" on the menu). Here is the link to the FMCSA website that confirms that electronic copy is accepted by the FMCSA: https://www.fmcsa.dot.gov/hours-service/elds/can-electronic-logging-device-eld-information-packet-be-electronic-form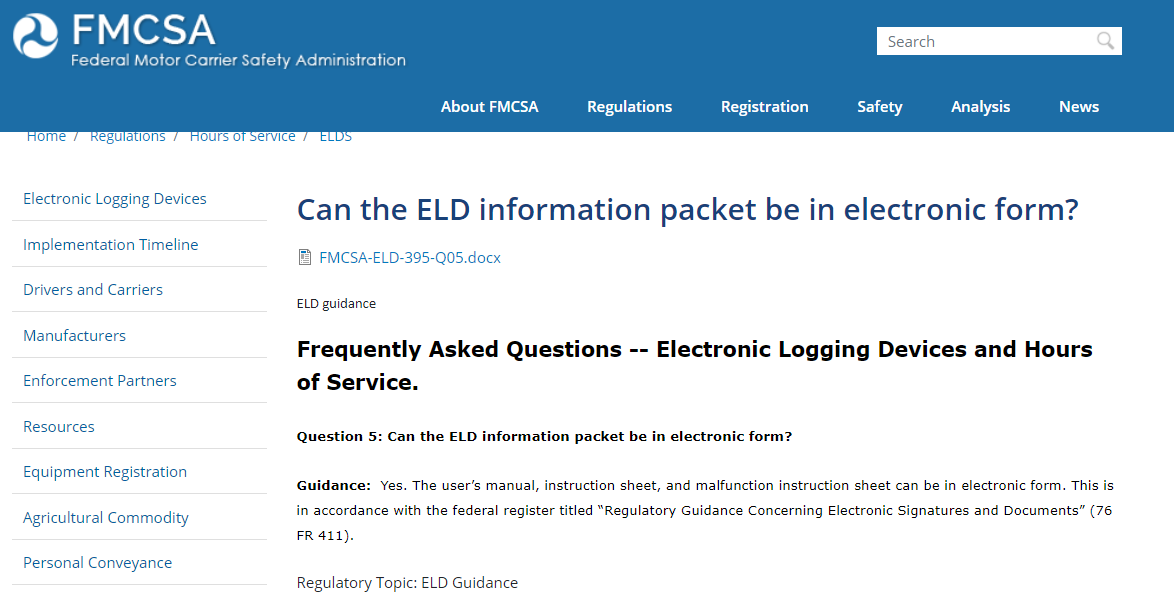 Please keep at least 8 days of Paper Logs stored in your vehicle in case of an ELD malfunction.