View Hours Recap HOS247 App Follow
1. On the Status Screen, you can view your current hours of service for the day.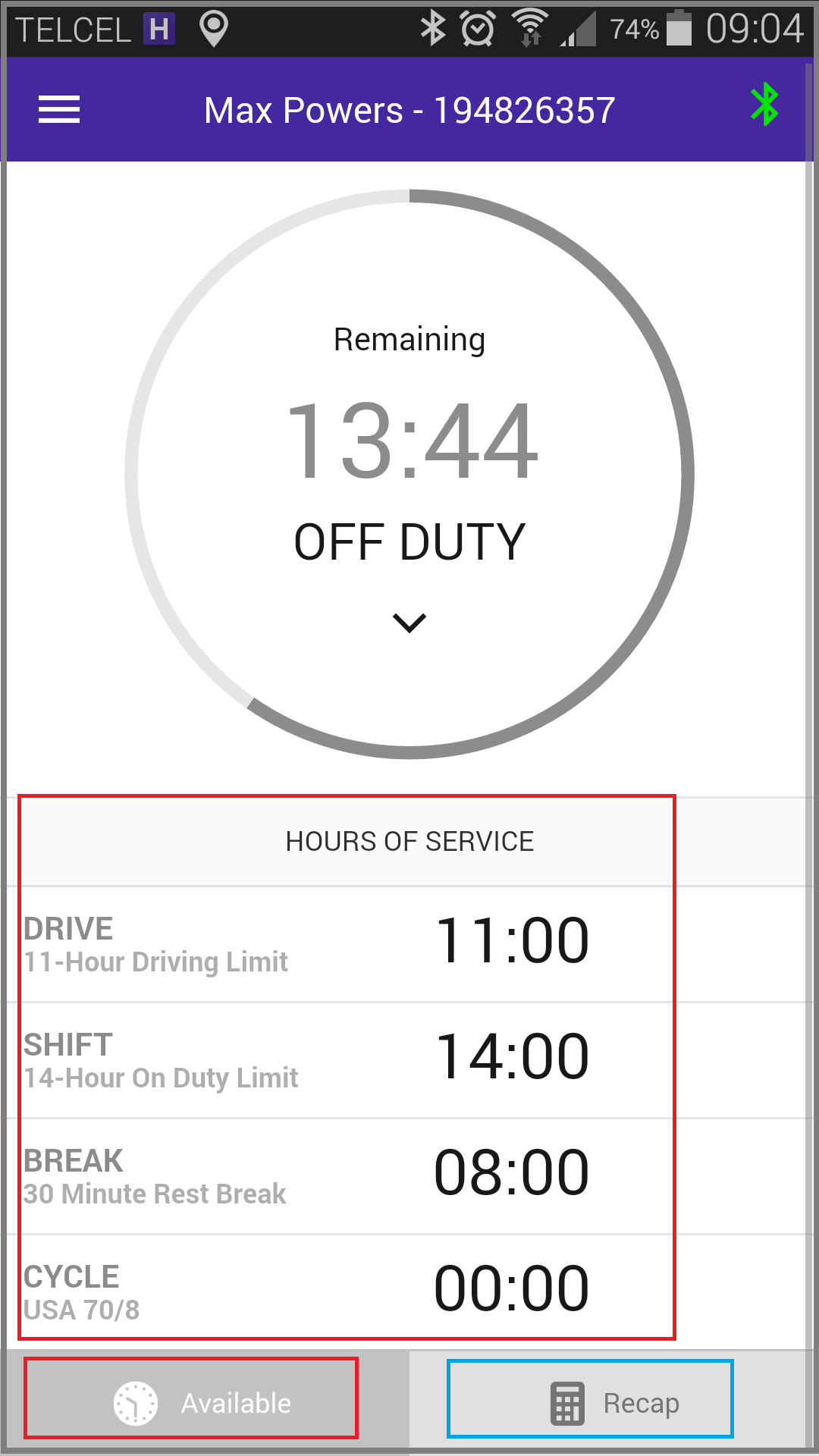 2. If you need to see the recap of your hours of service, just tap on Recap and you will see the last 7 days with a summary of total worked hours and additional information.