1. Go to Menu > Logs.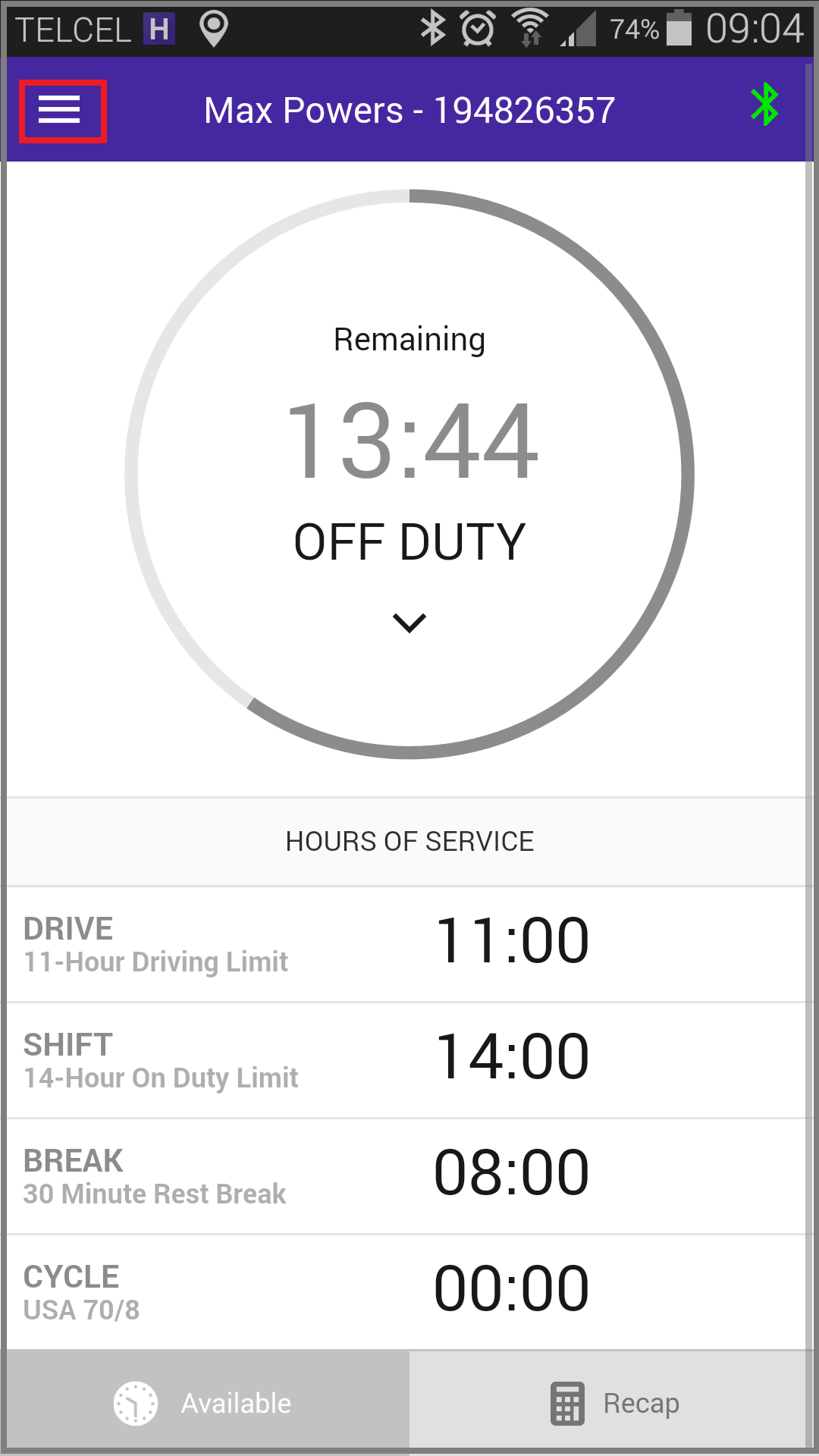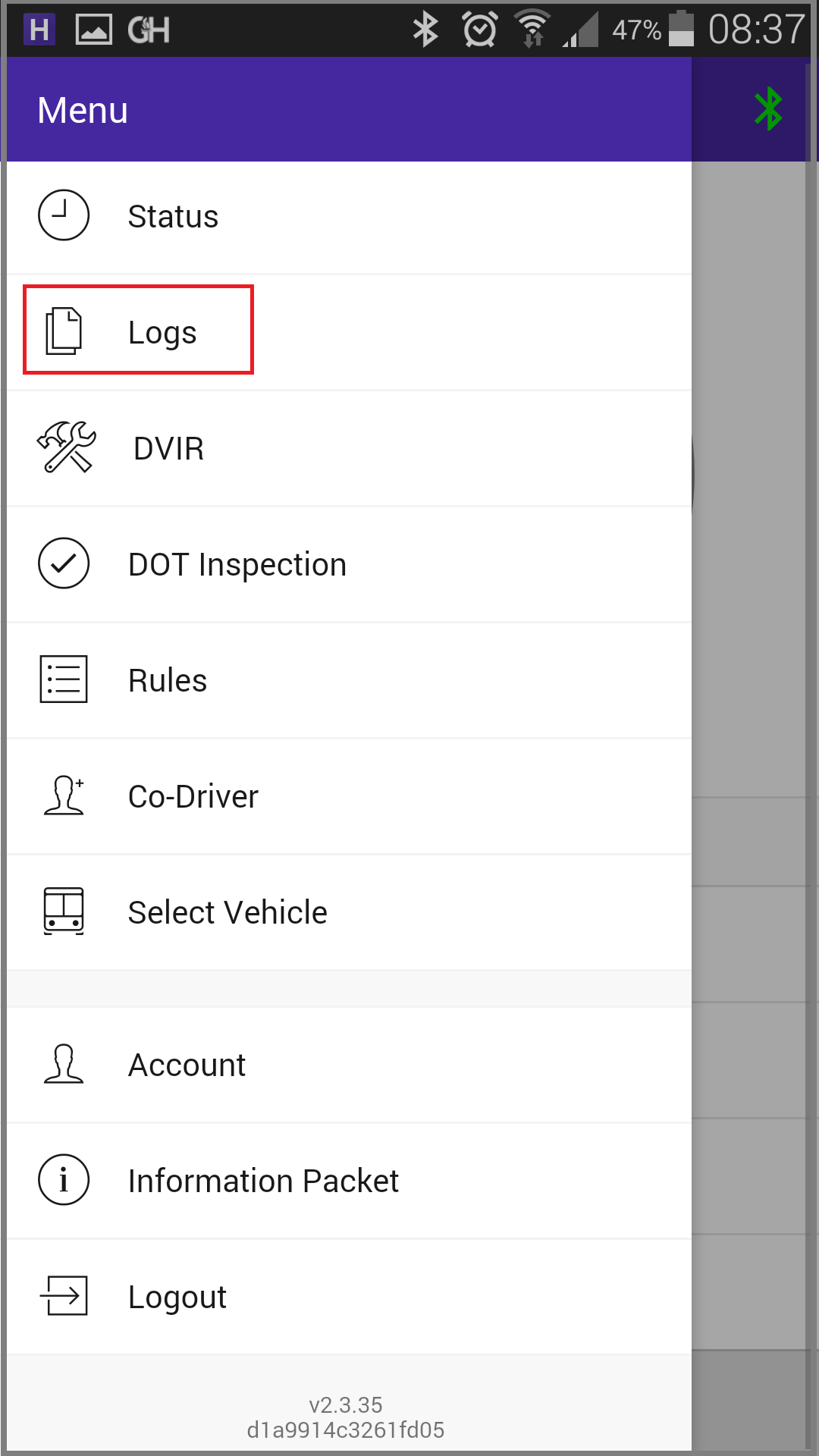 2. On Logs screen select the day you want to certify. You will see the events that were logged that day. There are 3 options at the bottom of the screen Events, Form and Certify.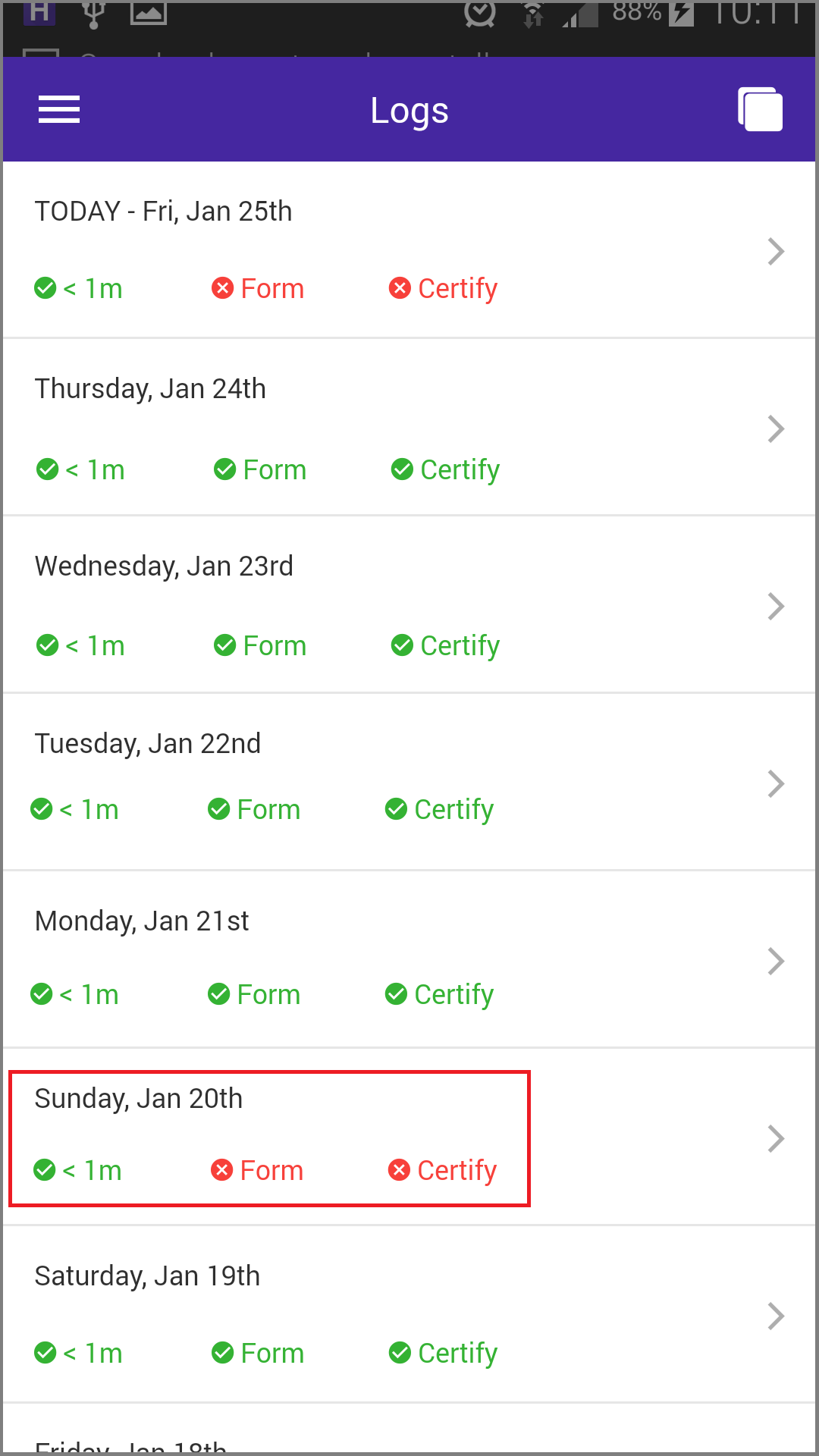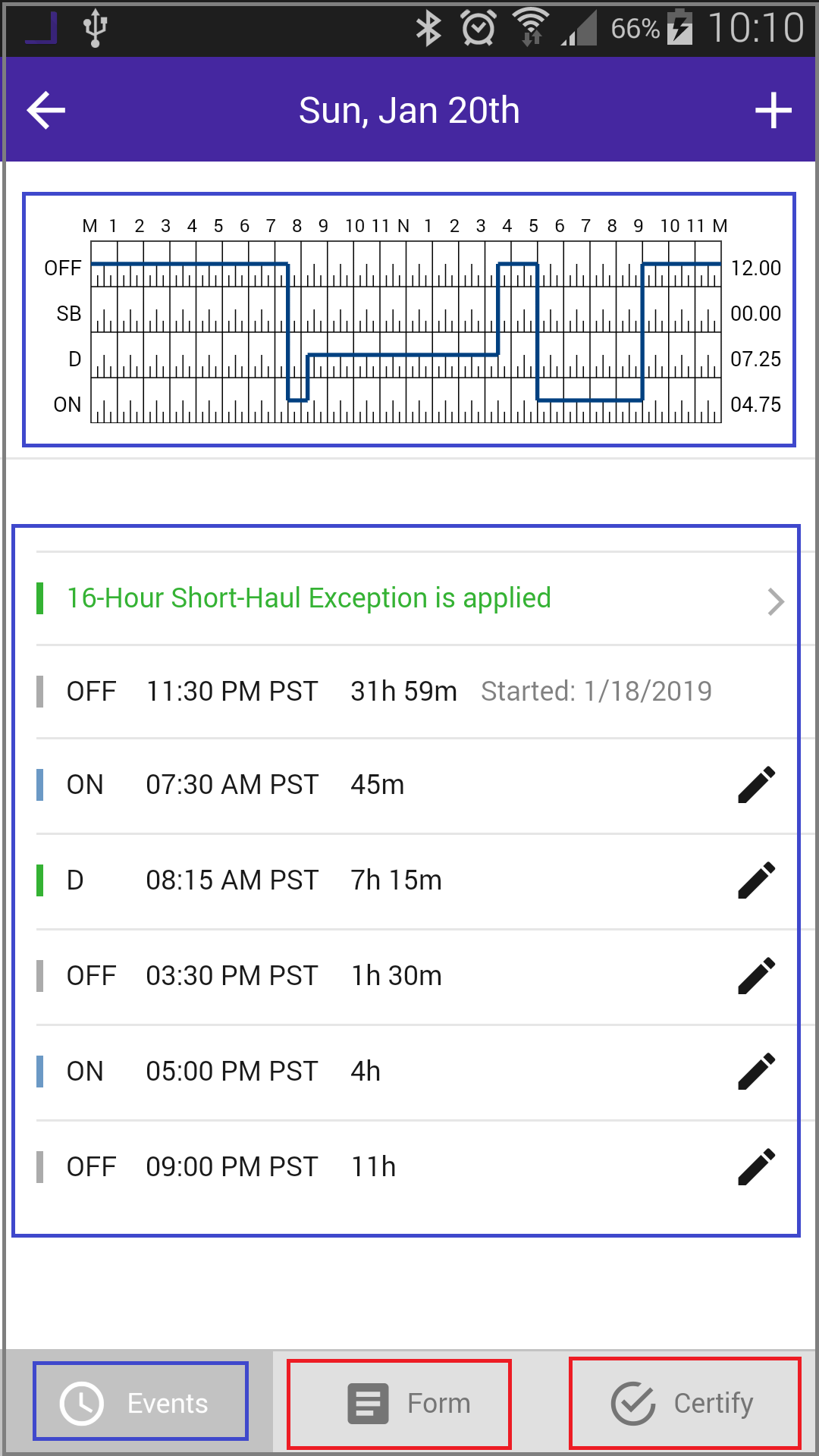 3. Go to Form and add the plates of the trailer you drove. Add the shipping documents of the product you hauled (BOL). Add a co driver if any. Remember to select Save when done.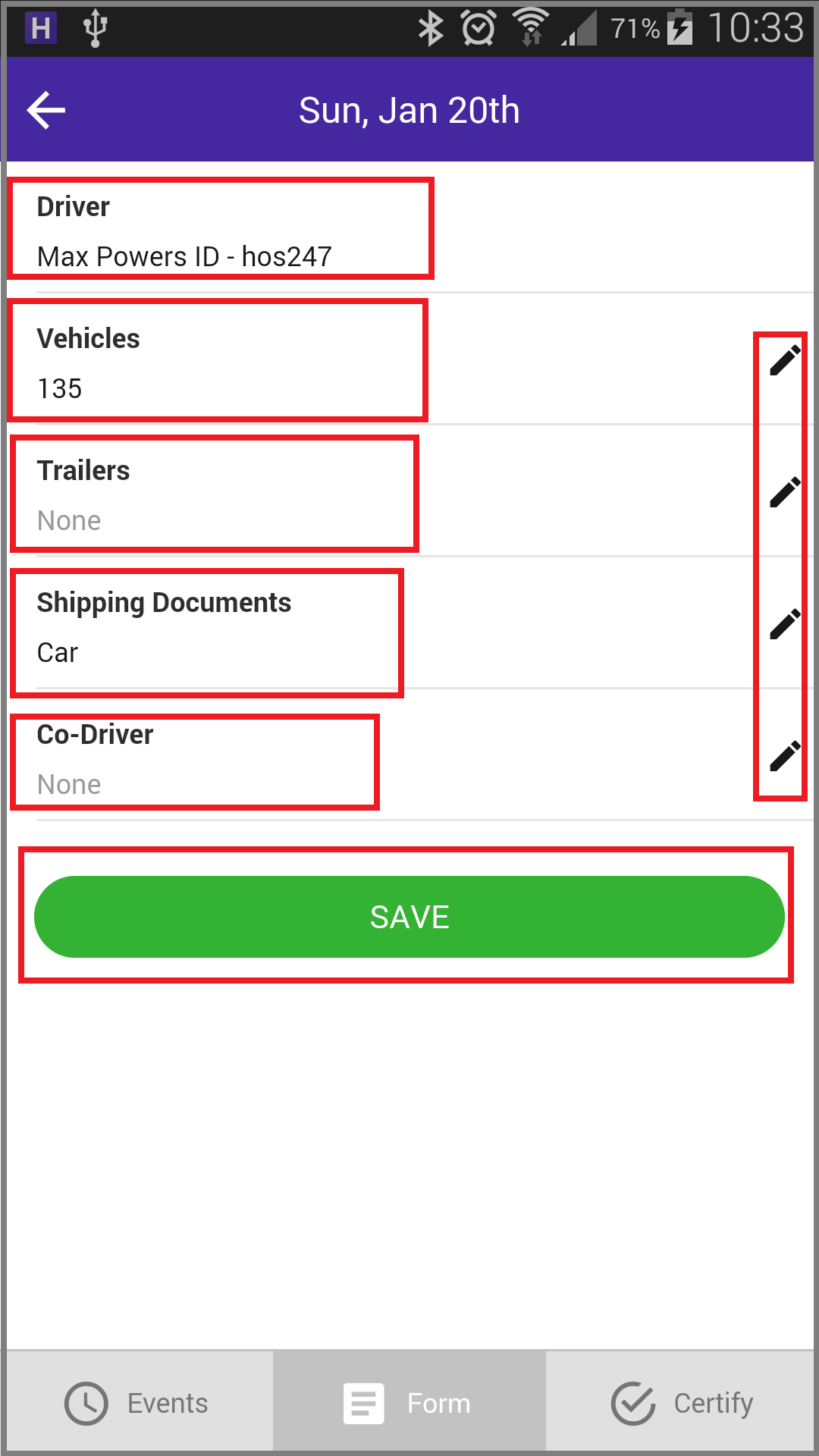 4. Go to Certify, here you will find a blank square where you can write your personal signature for certification. After signing tap on Agree. The app will save your signature. You will only need to Agree on future certifications.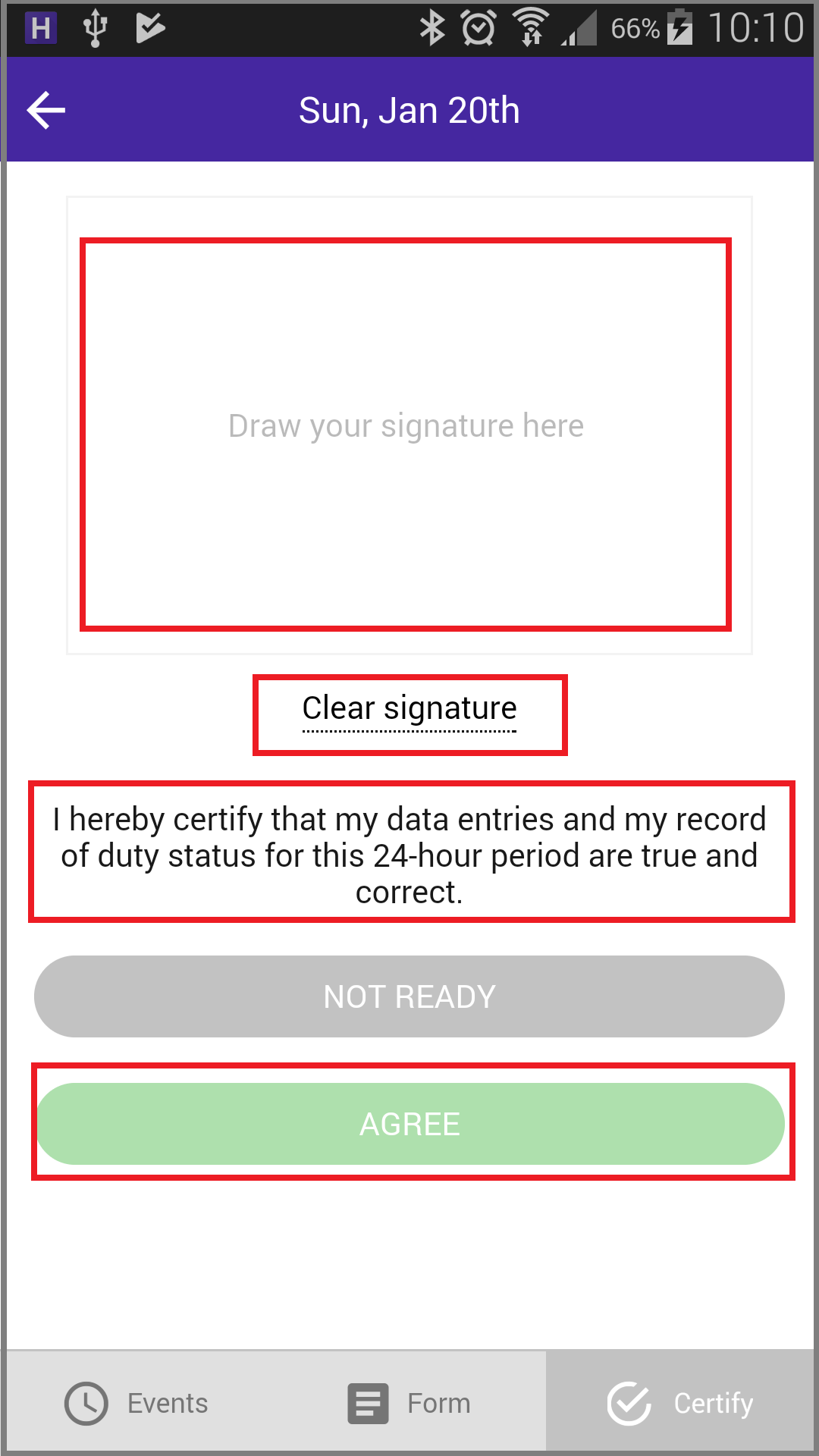 5. When you finish the certyfing process the color of the Form and Certify words will change to green on the Logs screen.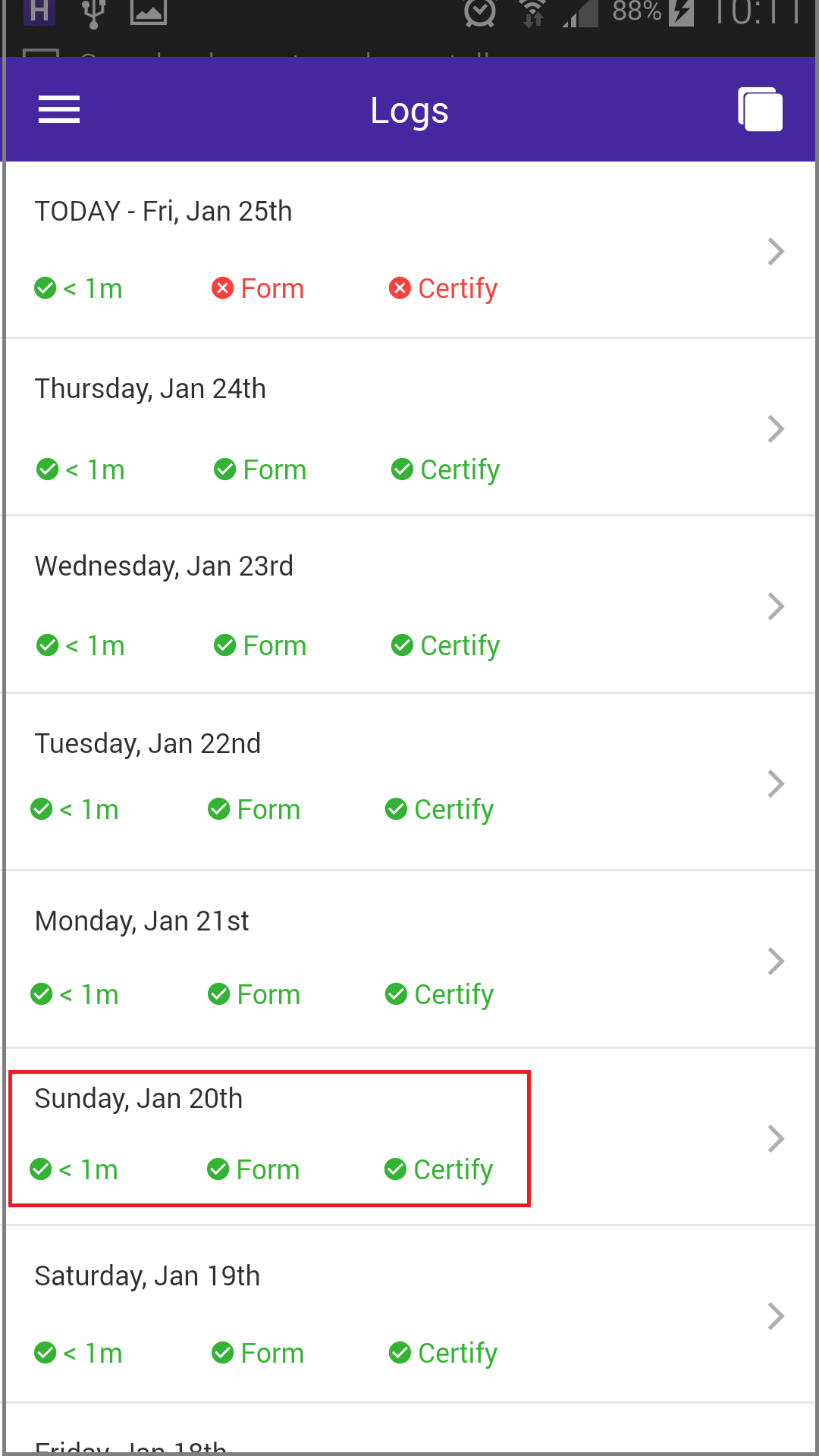 6. If you still have questions regarding the certification process please watch the video below.