Need to send your logs to someone??

Remember that you need to have internet access to send your email, so make sure you have your Data usage On, or that you are connected to a wifi signal.
1. Go to Menu > DOT Inspection.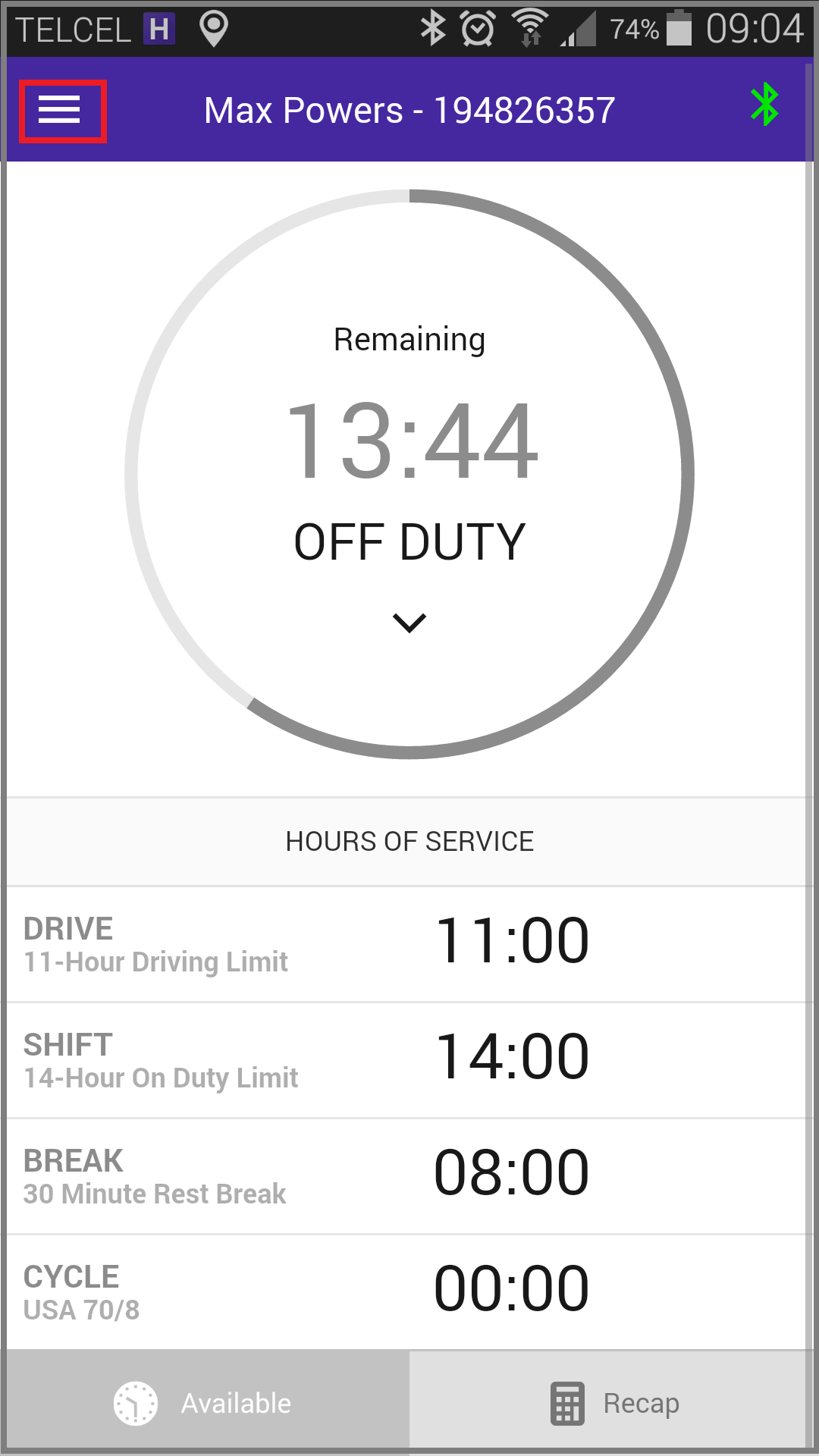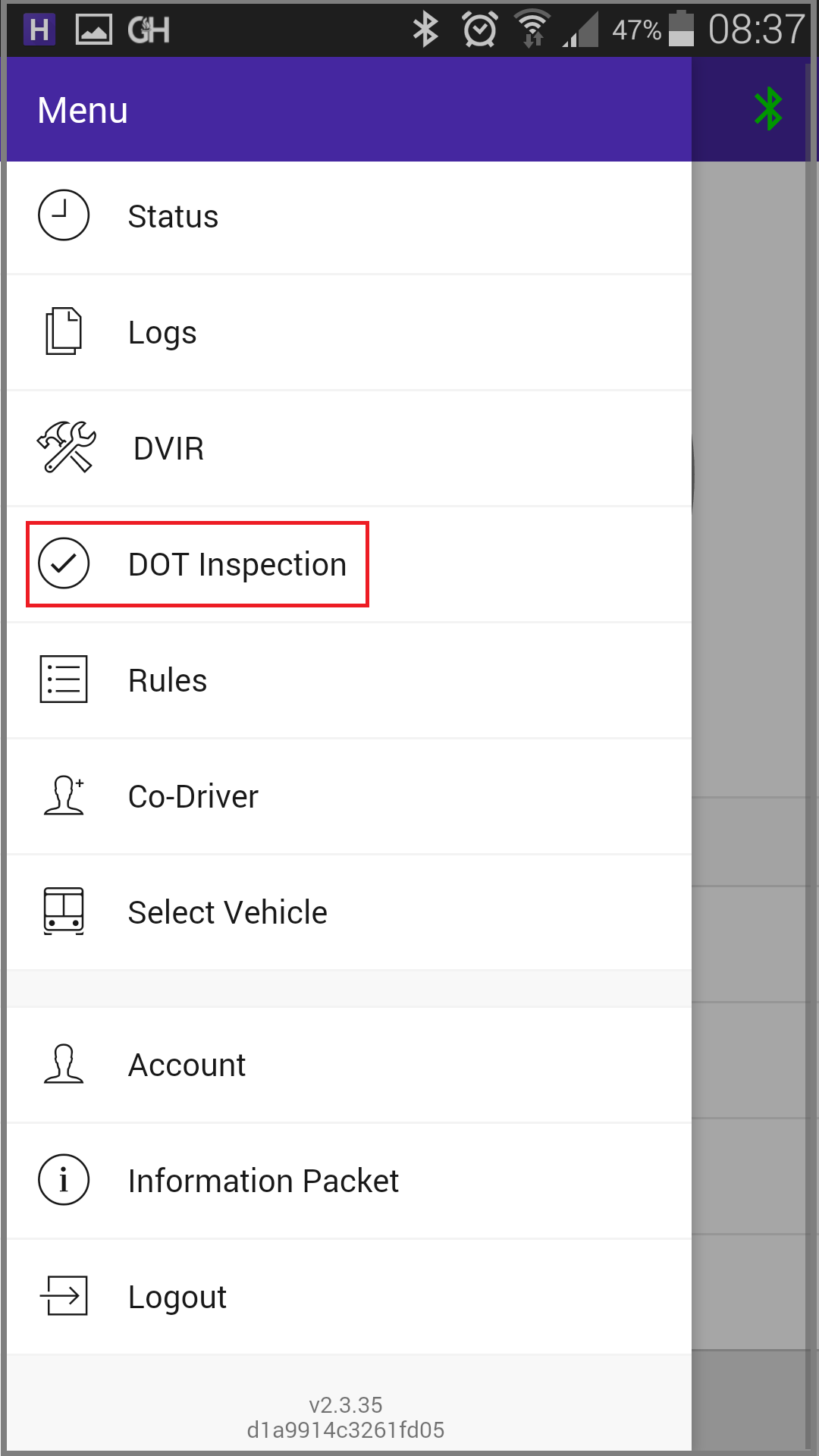 2. To send the logs just tap on Send Logs and type the email of the recipient.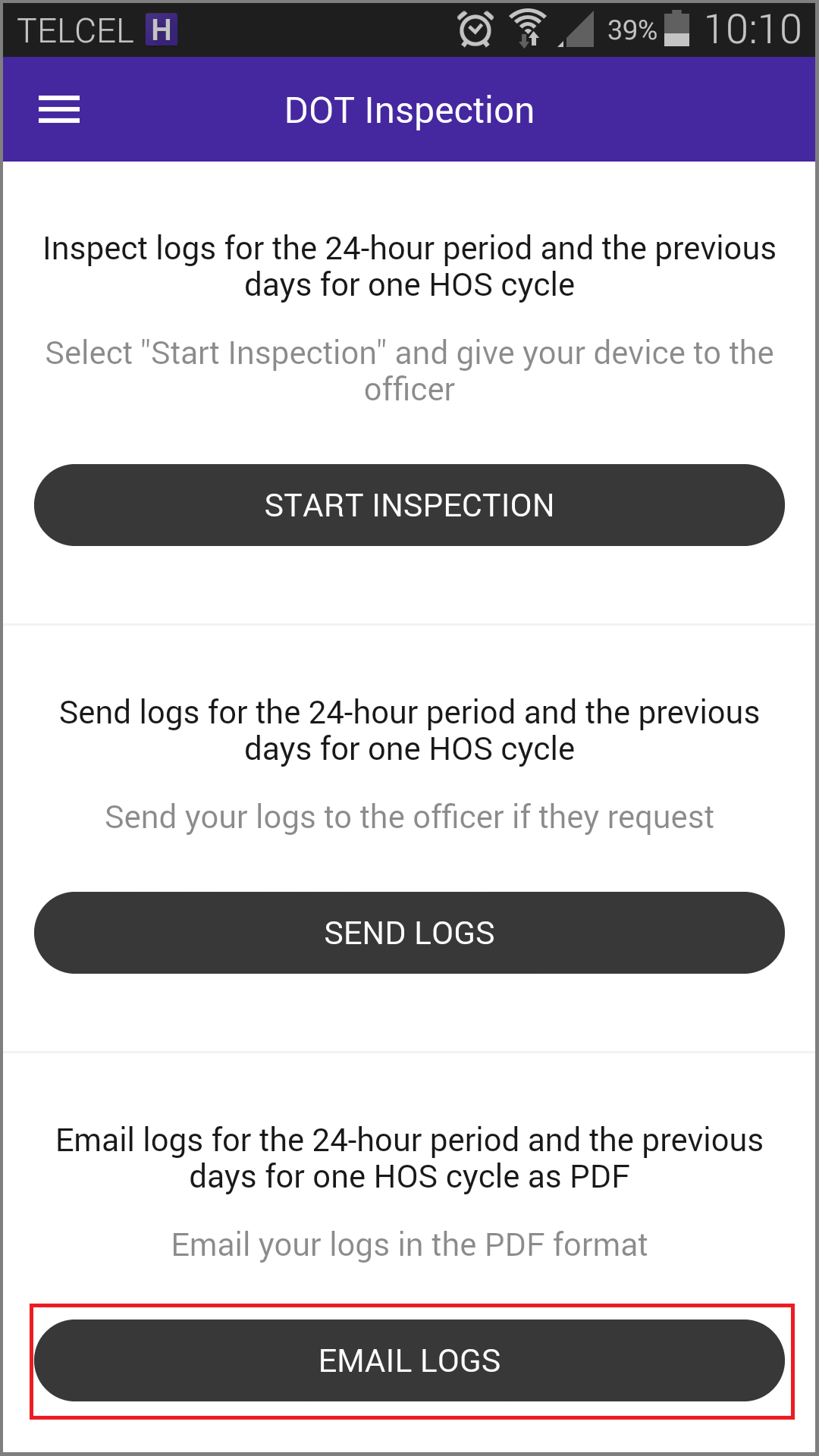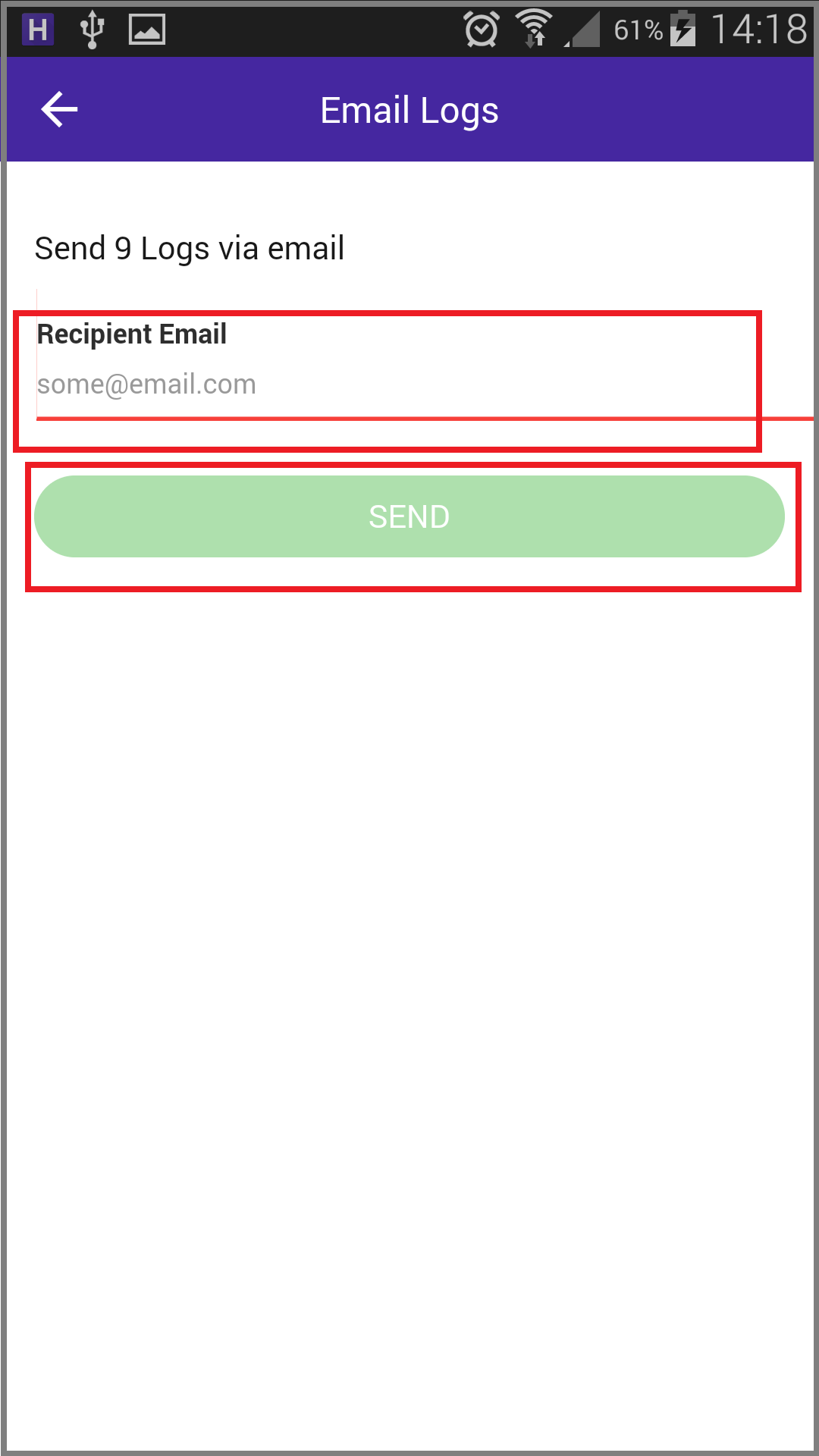 3. Tap SEND.