Note: In order to use the app the driver must have his or her own account. The application only allows a single individual to track his or her hours of service. Additionally, the application only audits for hours of service violations of individuals, not teams.

1. Go to Menu > Co-Driver.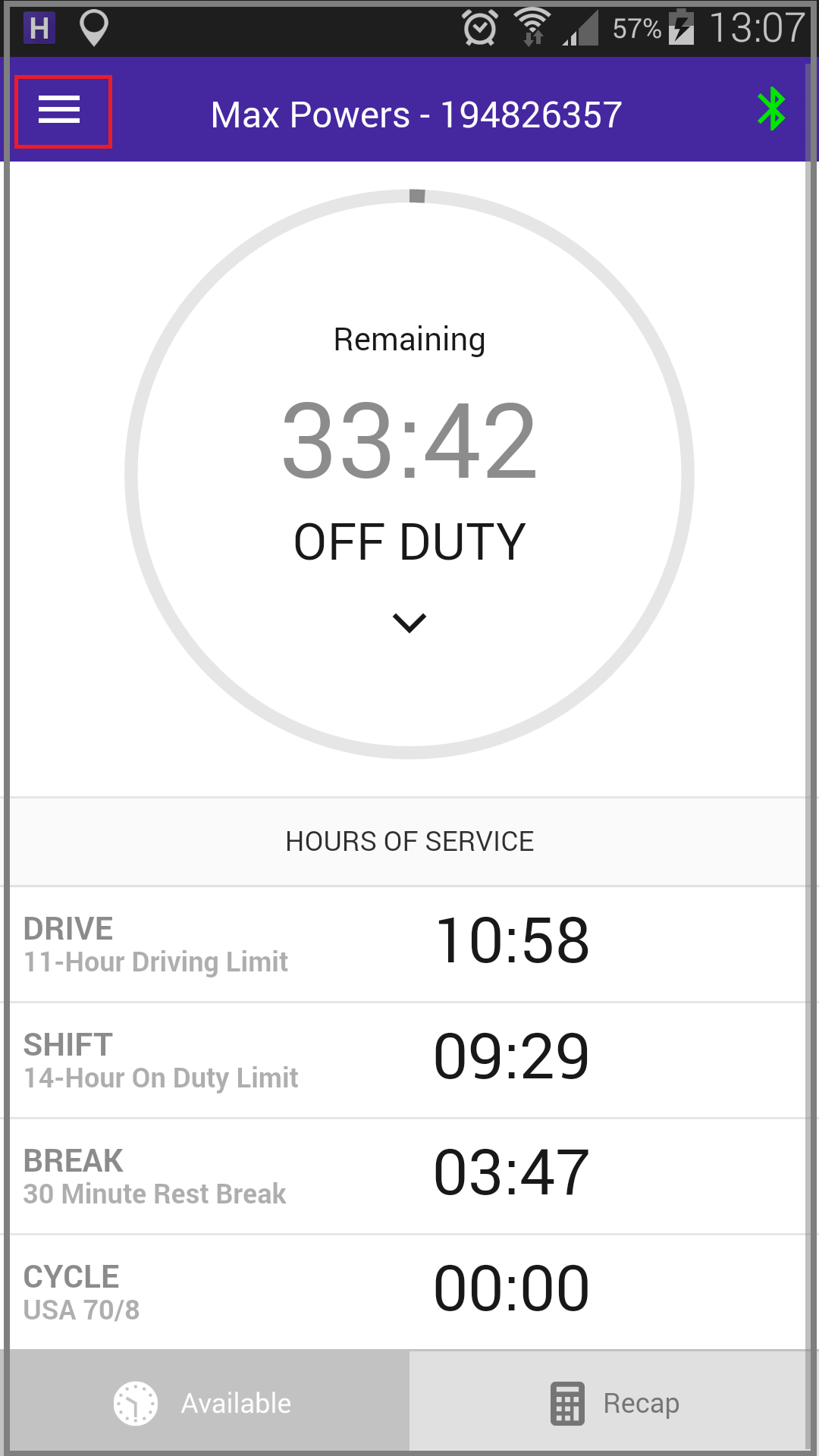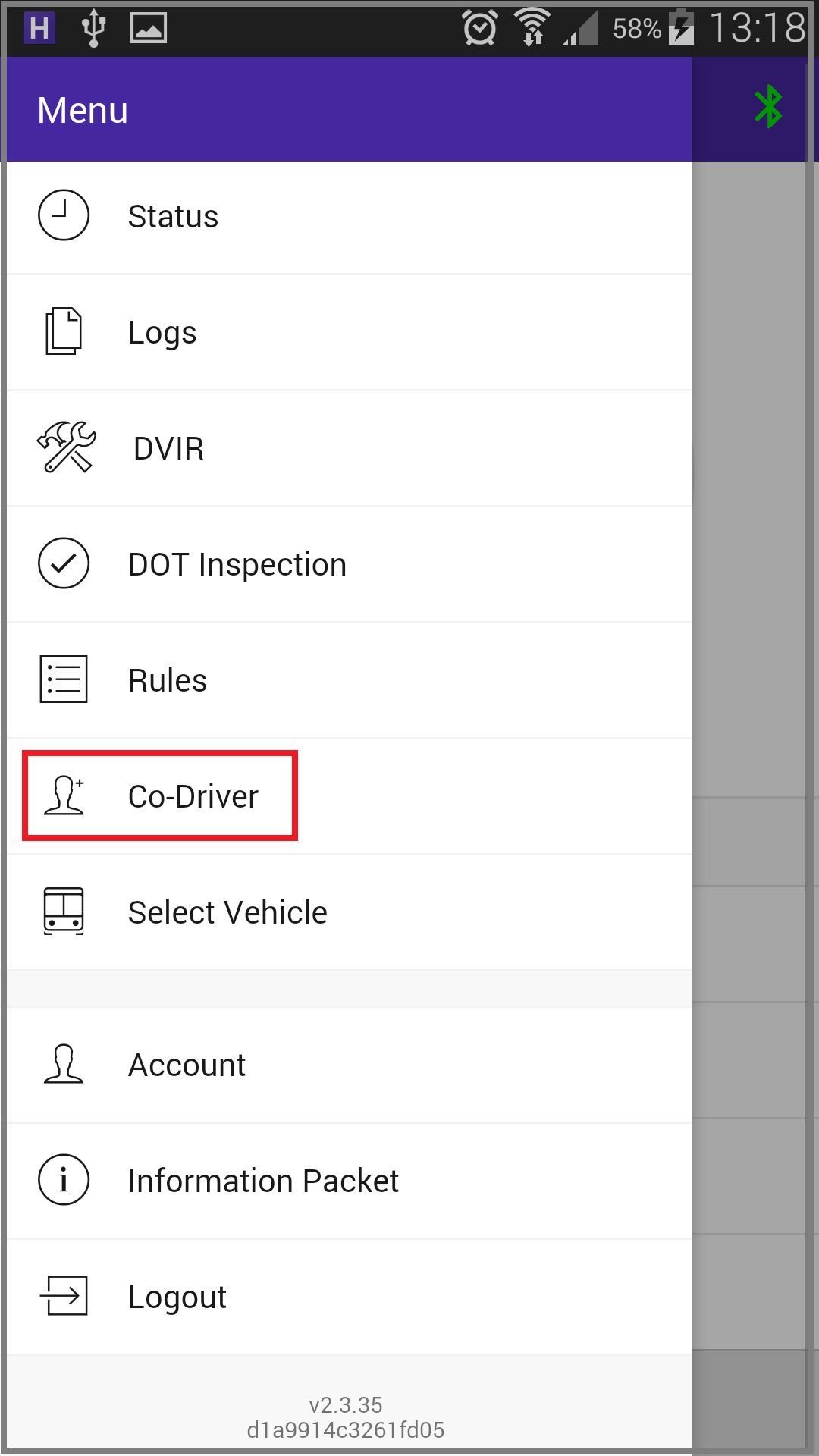 2. On the select Co-Driver tab choose the name of your co-driver and tap OK.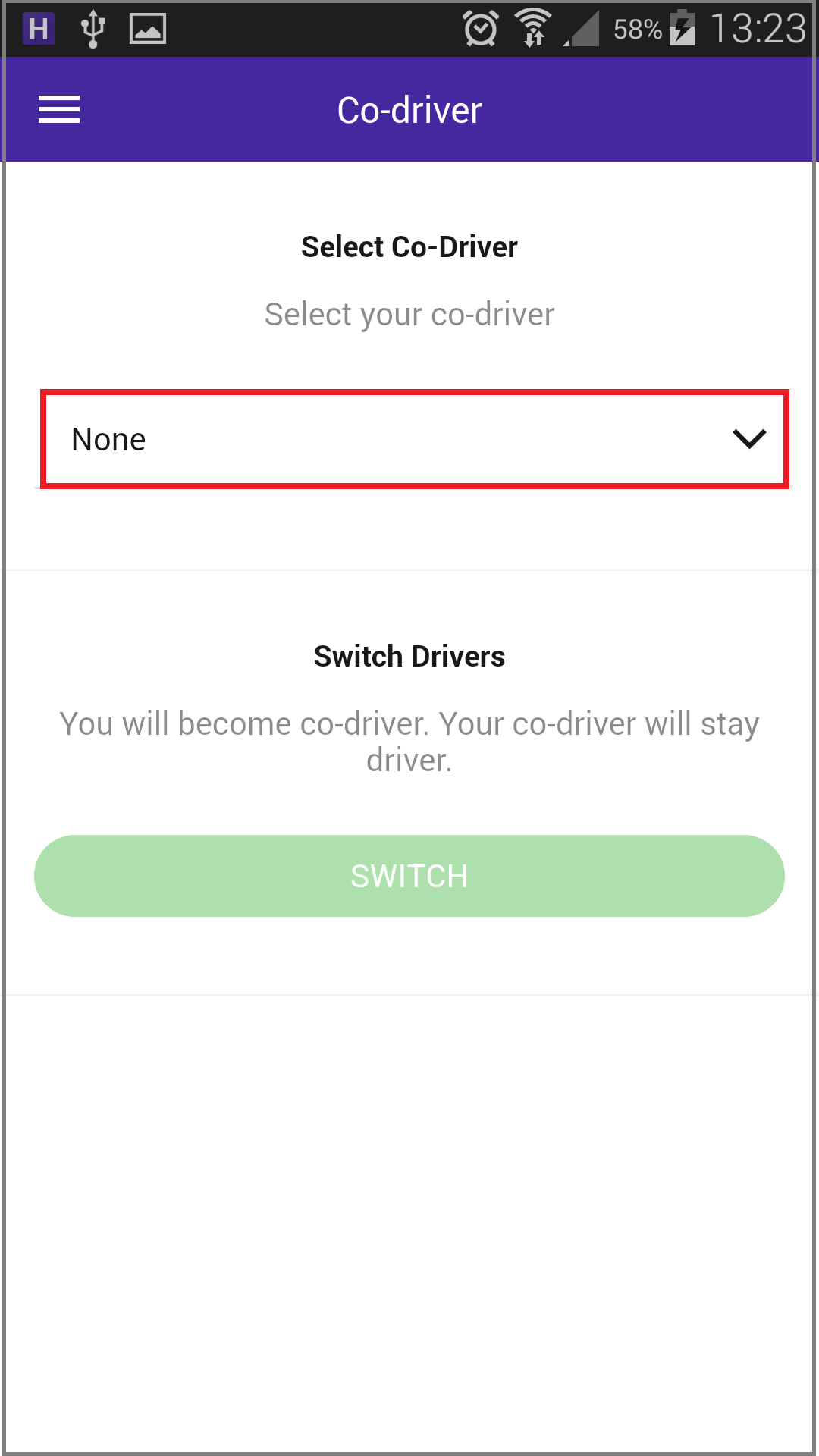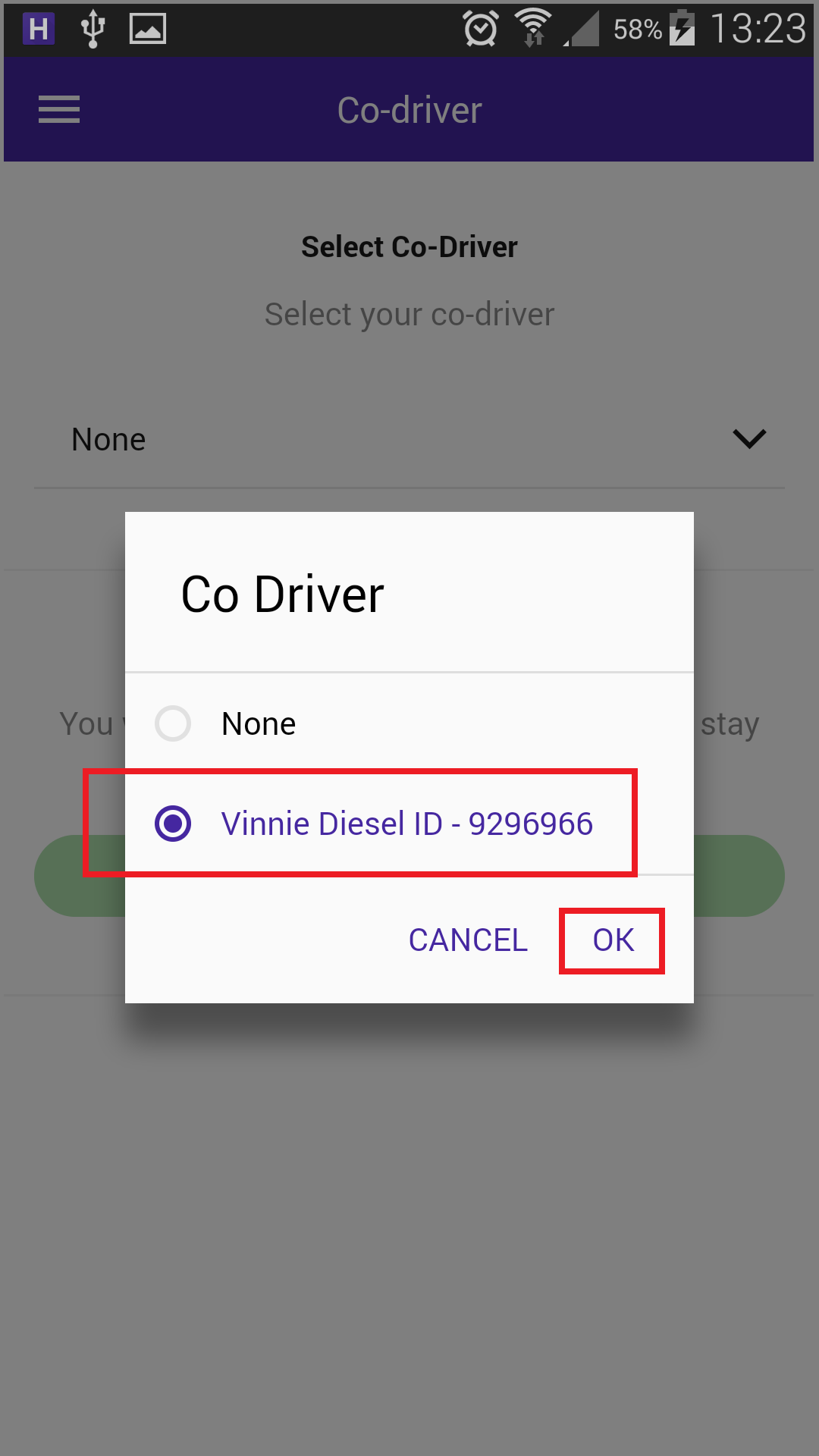 3. Now you can see your Co-Driver's name added, and if needed you can change drivers, just select the driver and press Switch.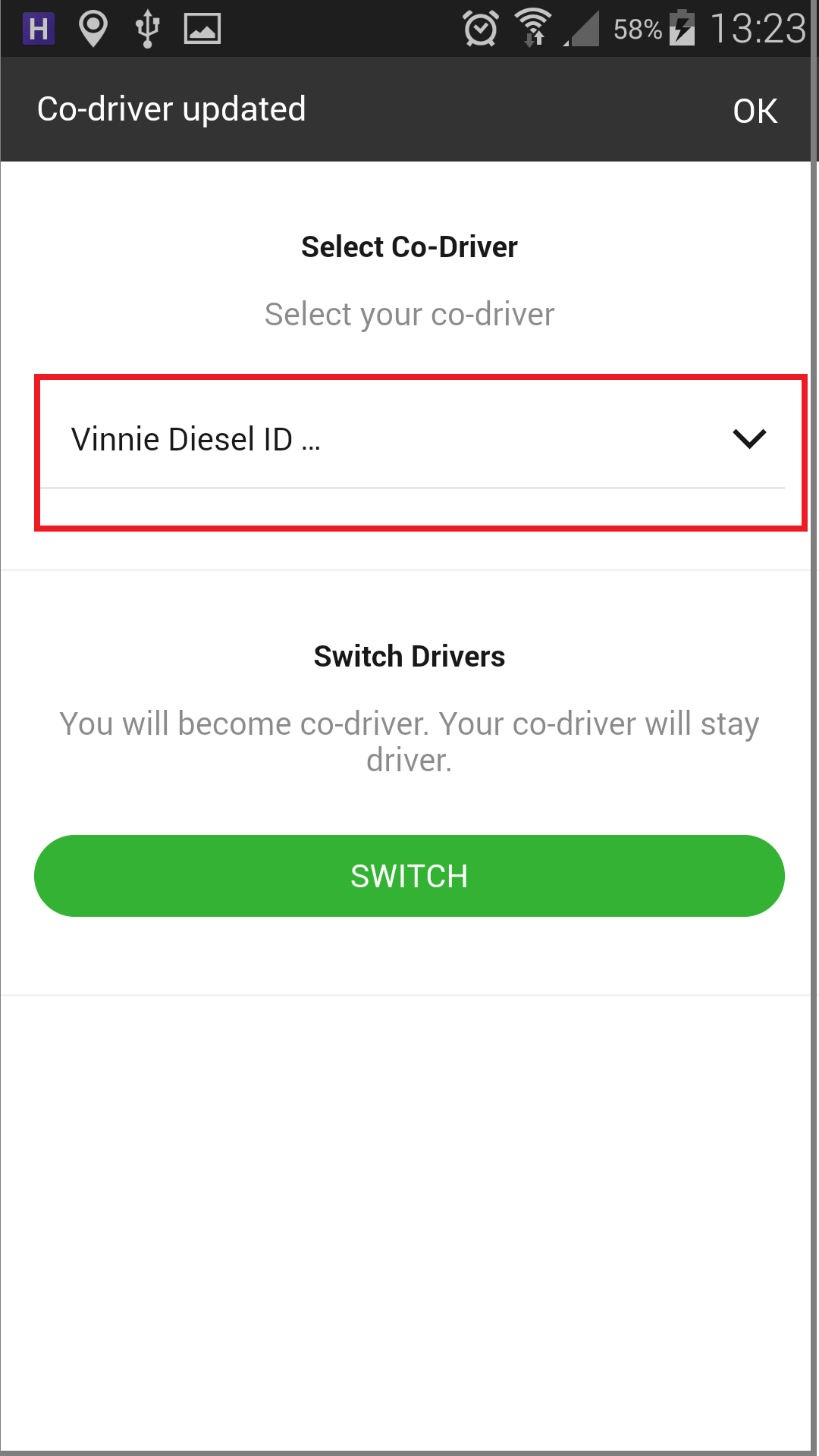 4.-After having switched the app will ask the new driver to log in using his/her credentials.