1. Log in to https://portal.hos247.com/
2. Go to Logs and click on Download in the upper right corner of the Logs screen.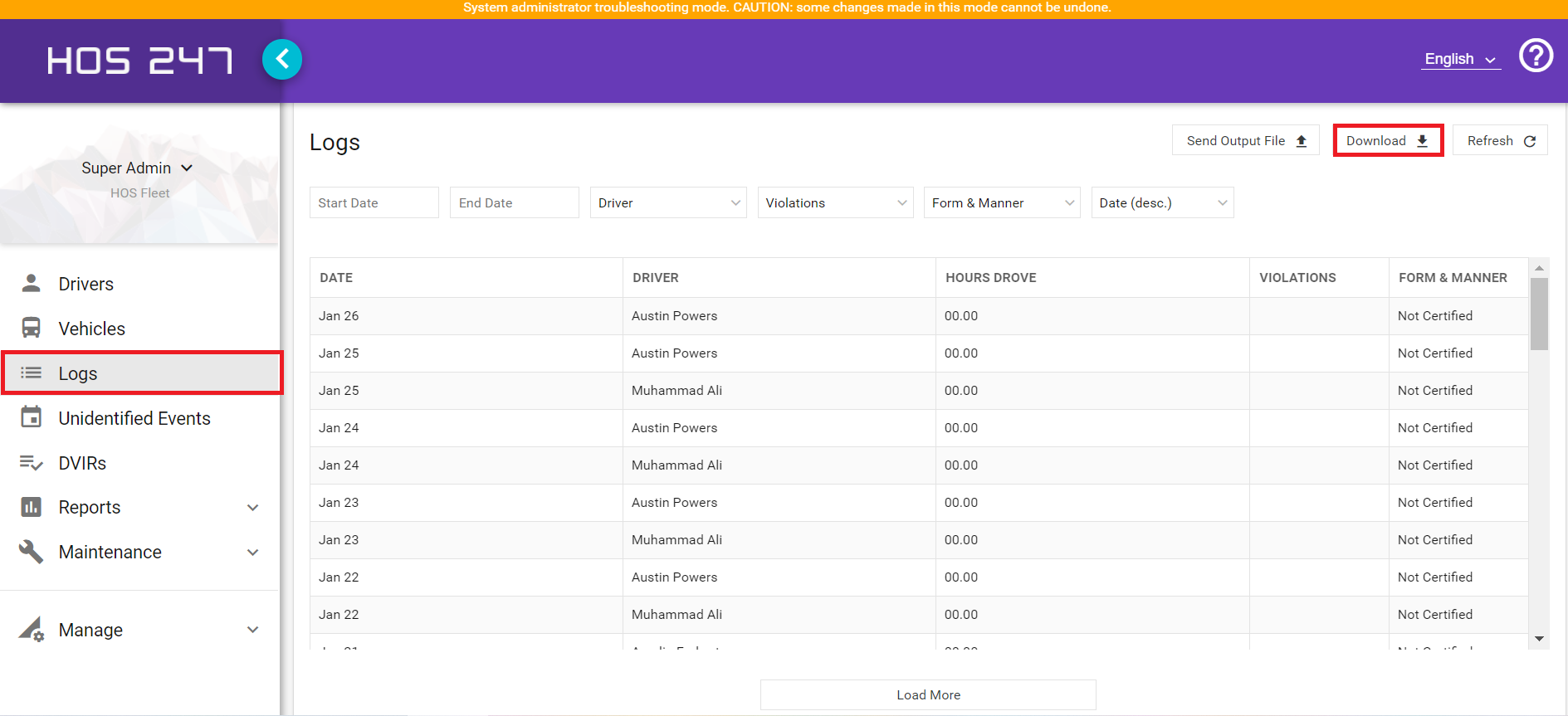 3. A small pop-up screen will ask you to select the date range and the Driver then click on Download.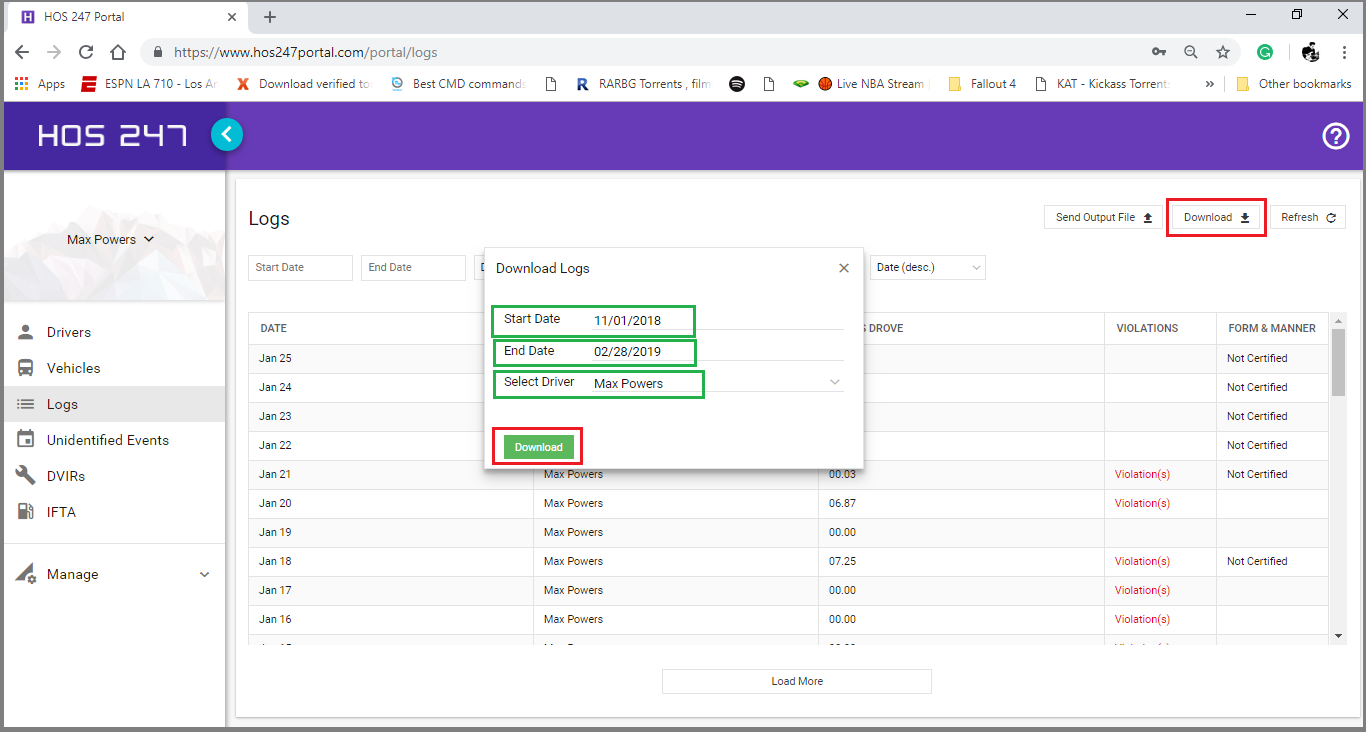 4. It will only take a few seconds and your file will download to your computer in PDF Format.
ELD data in our system is currently available for up to 7 months. As per ELD Mandate and FMCSA requirements, ELD records must be retained for 6 months only. For more information please click on the link below.