Send Output/Data File from Portal Follow
1. Log in to https://portal.hos247.com/
2. Go to Logs and click on Send Output File, on the Logs screen, select the Driver, date range, and select the Data Transfer Type: Web Service so as to send logs to an FMCSA officer. Add the officer's code to the Comment section and click Send.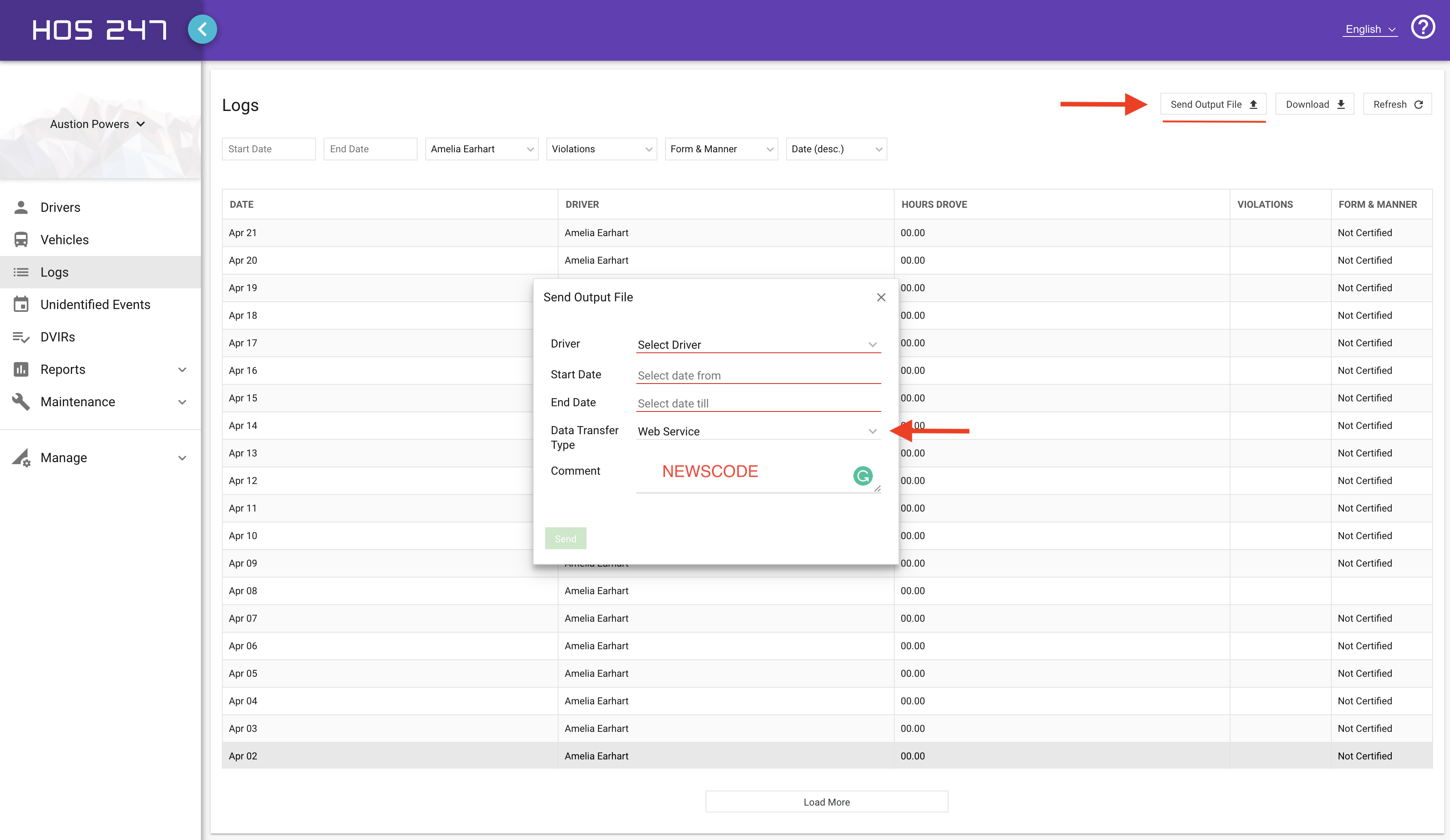 3. The recipient of the data transfer will get a PDF format file with the logs of the driver that you selected.
ELD data in our system is currently available for up to 7 months. As per ELD Mandate and FMCSA requirements, ELD records must be retained for 6 months only. For more information please click on the link below.