1. Tap on Menu > DVIR.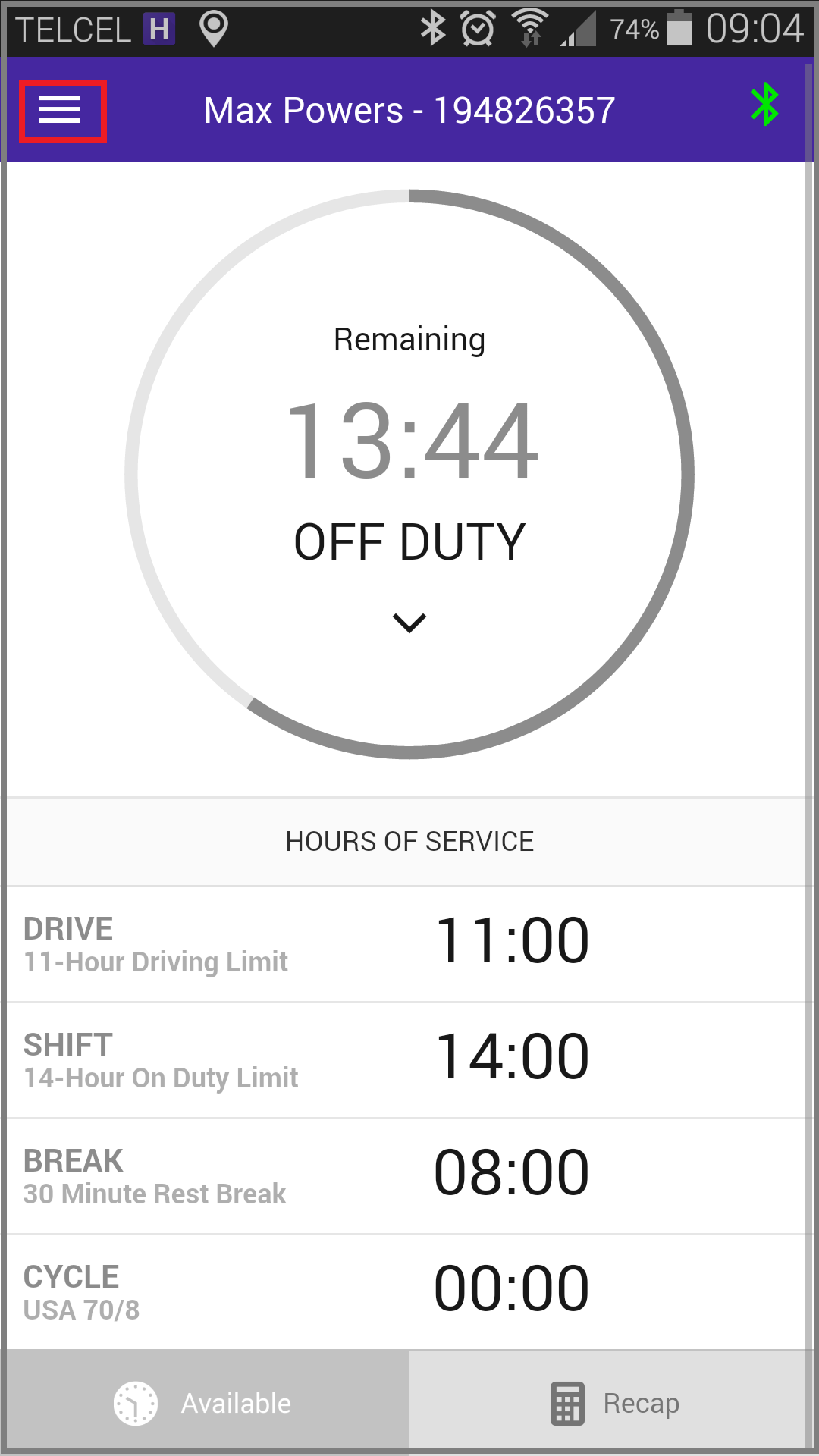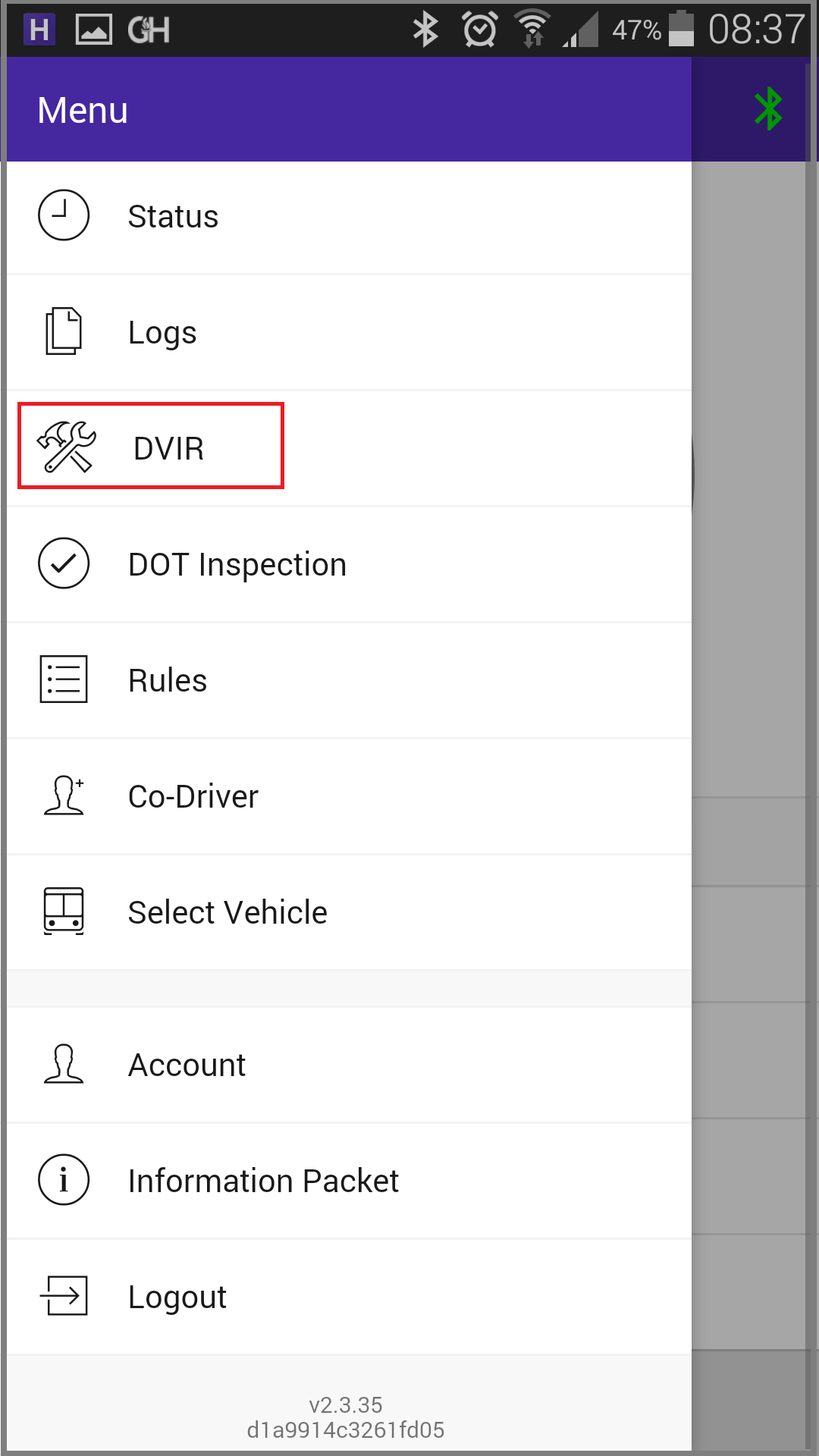 2. This is the DVIR history screen, Tap on the plus sign to generate a Drivers Vehicle Inspection Report it will bring up all the information from your vehicle so it can be filled out accordingly.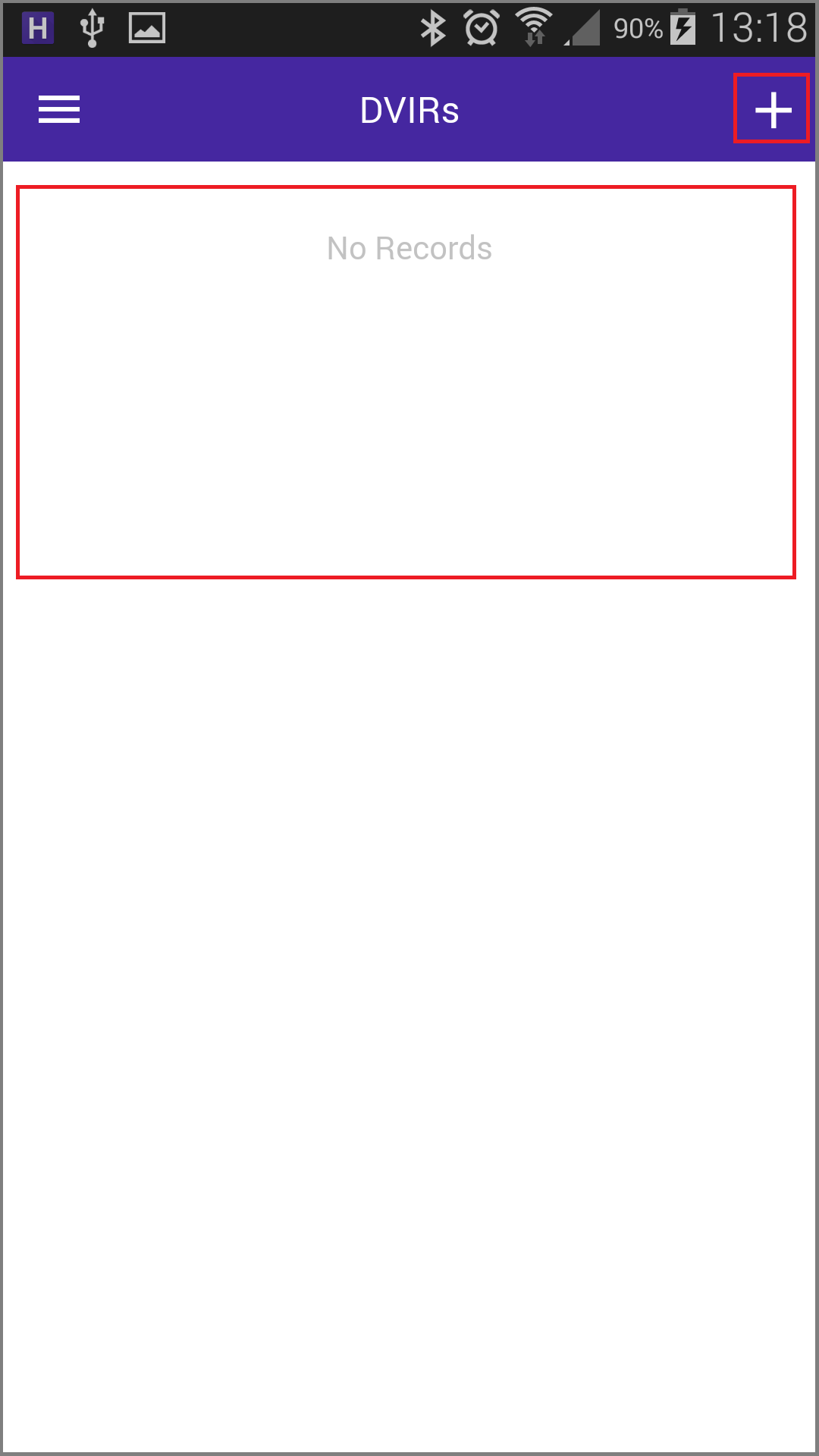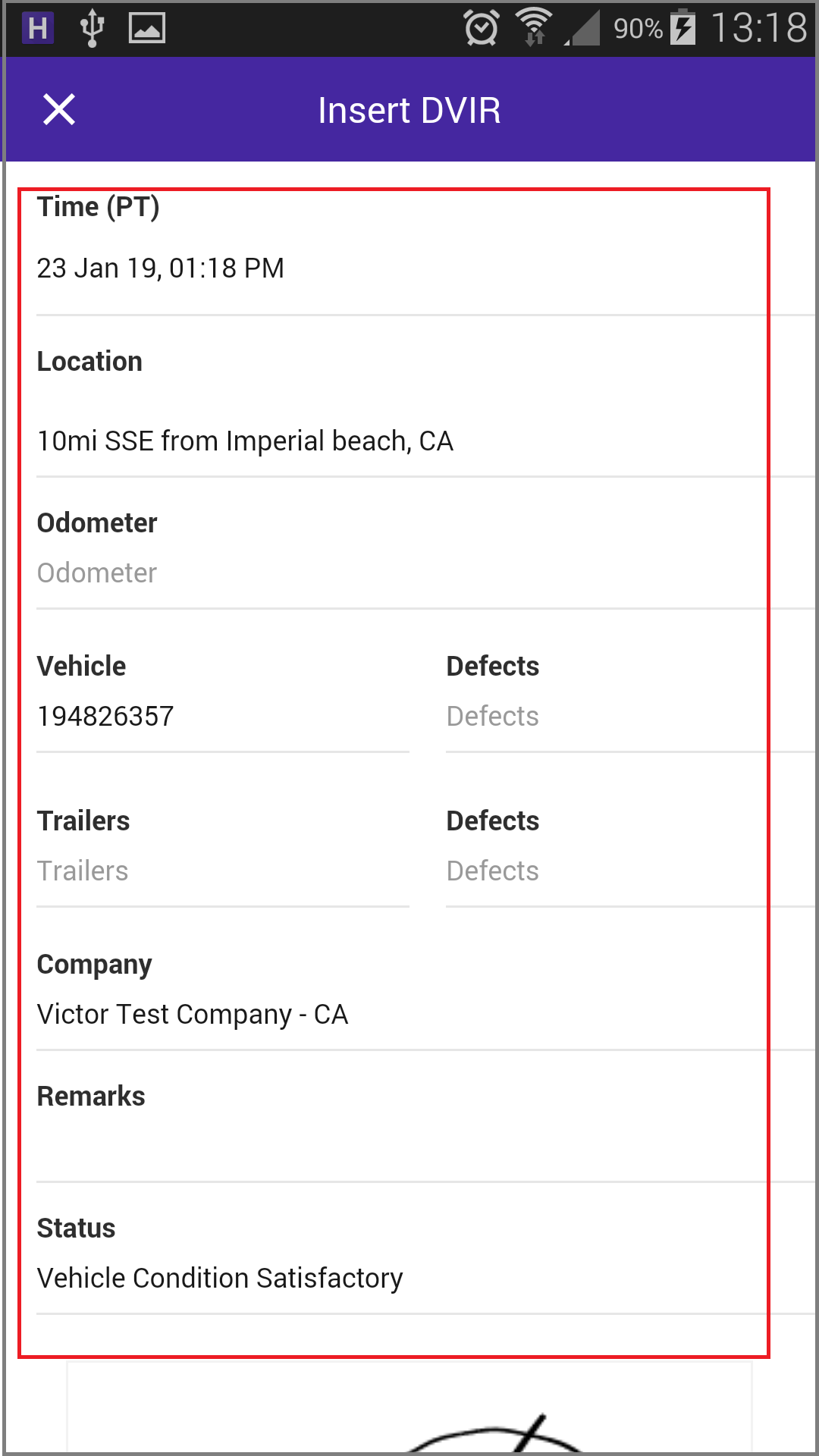 3. Once the Inspection Report is completed Tap on the green sign button, and now you can see that you have logged your report in the DVIR history.