1. Go To Menu > DVIR.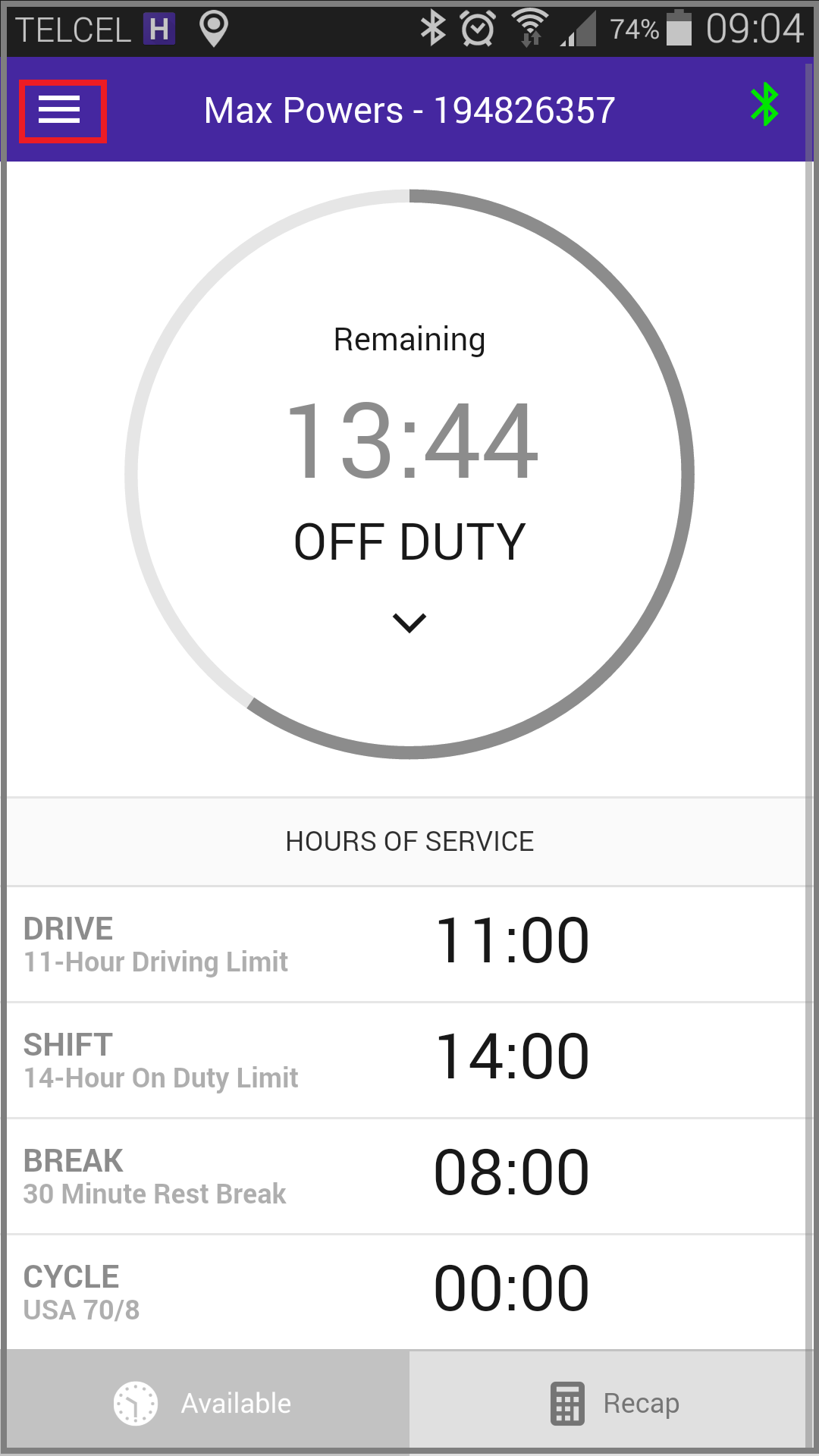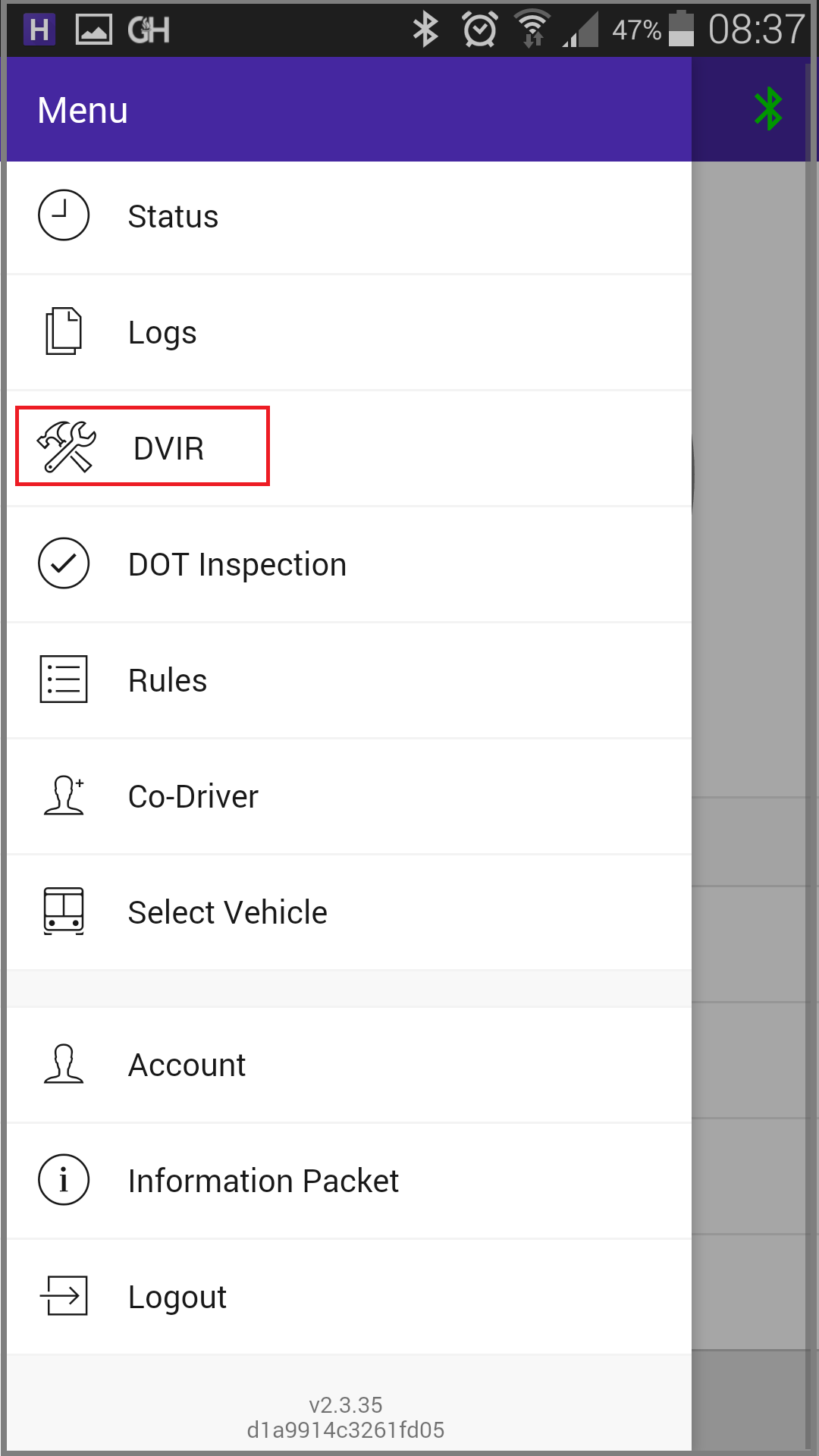 2. On the DVIR History screen tap on the marked section >  to go into the report details, click the options section marked in red.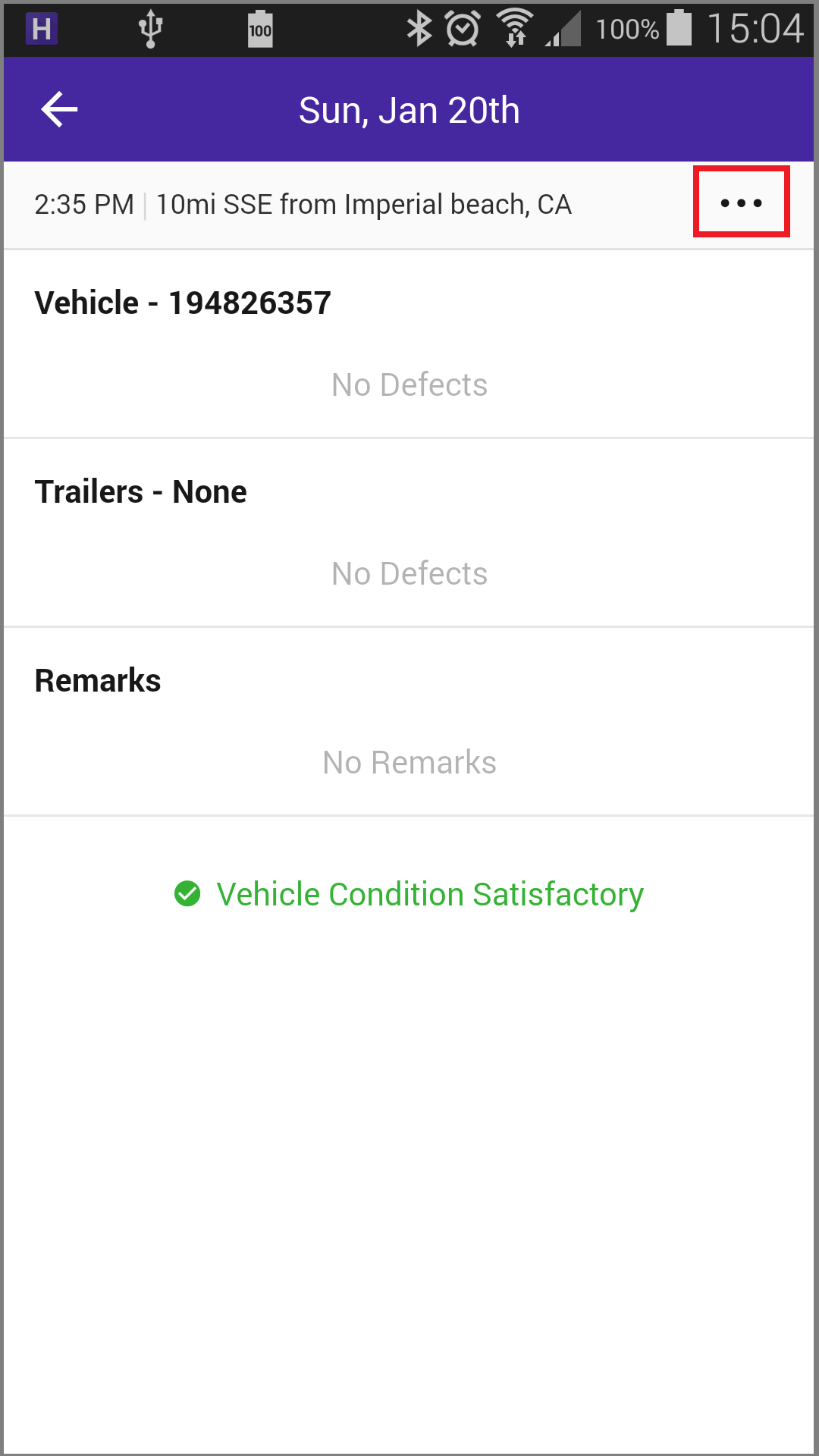 3. Your options are Edit or Remove, please select Remove and tap Yes.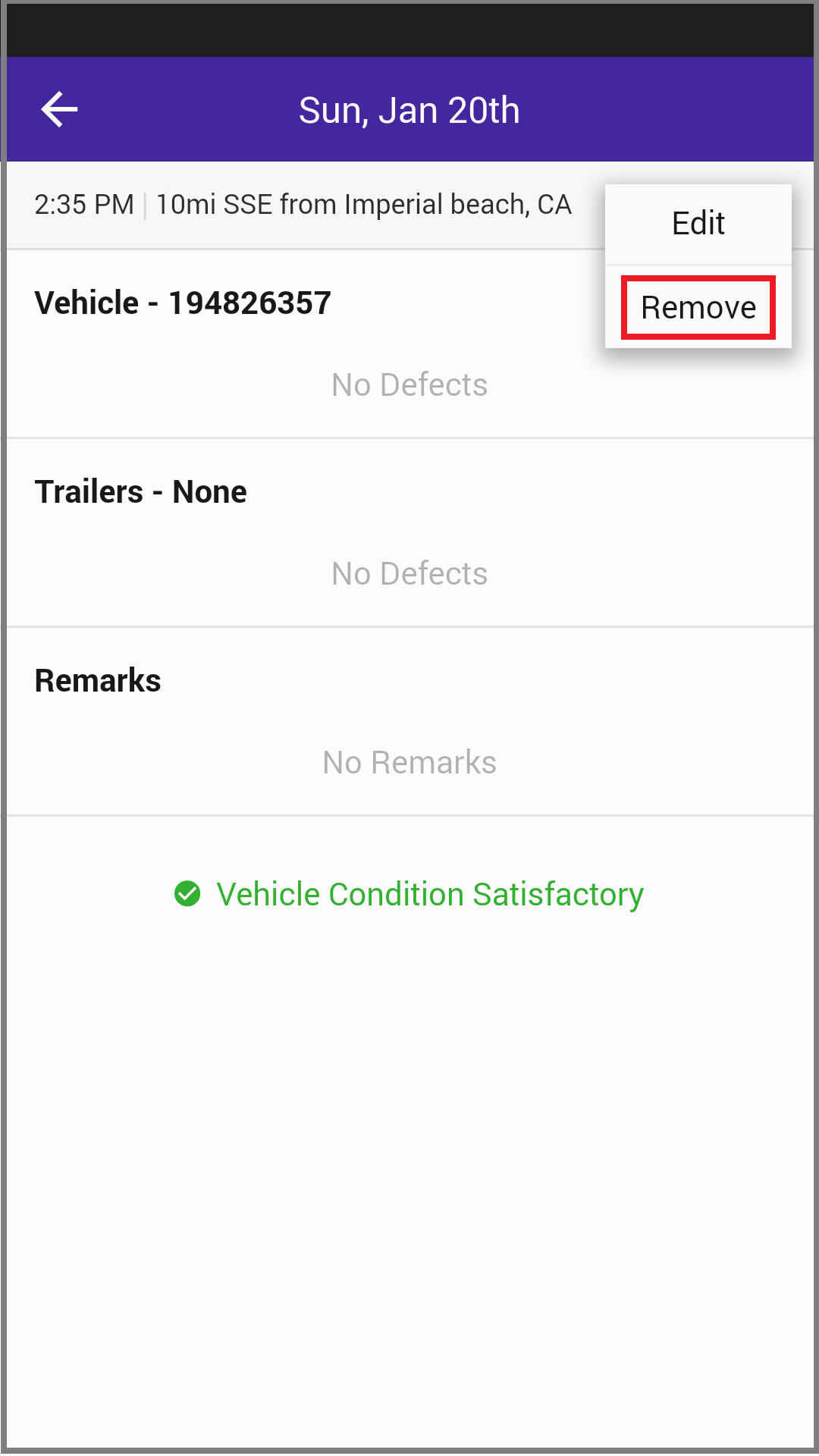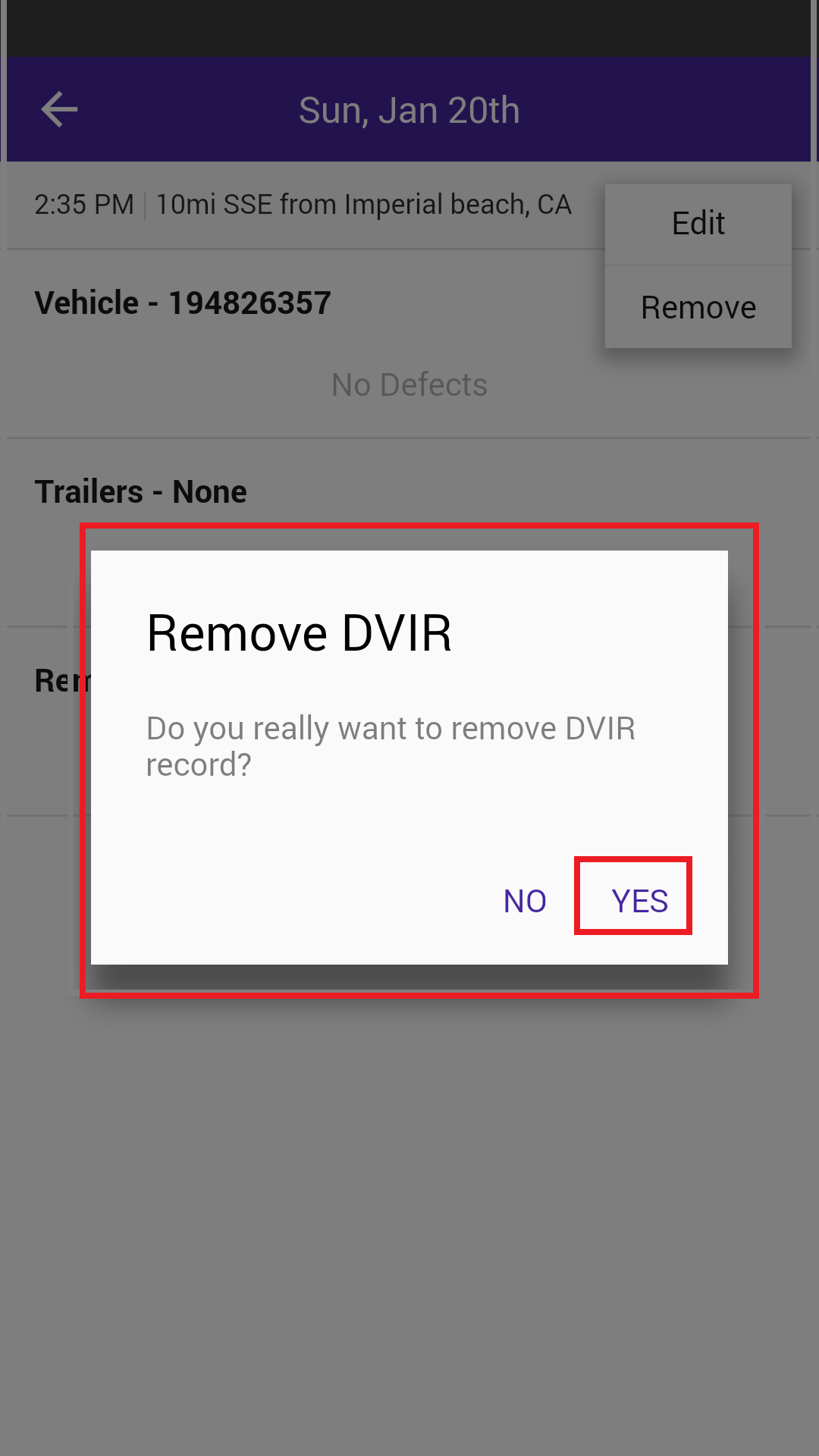 4. Now DVIR history screen no longer displays the report your deleted.