1. Log in to https://portal.hos247.com/
2. Click on Manage > Company > Edit.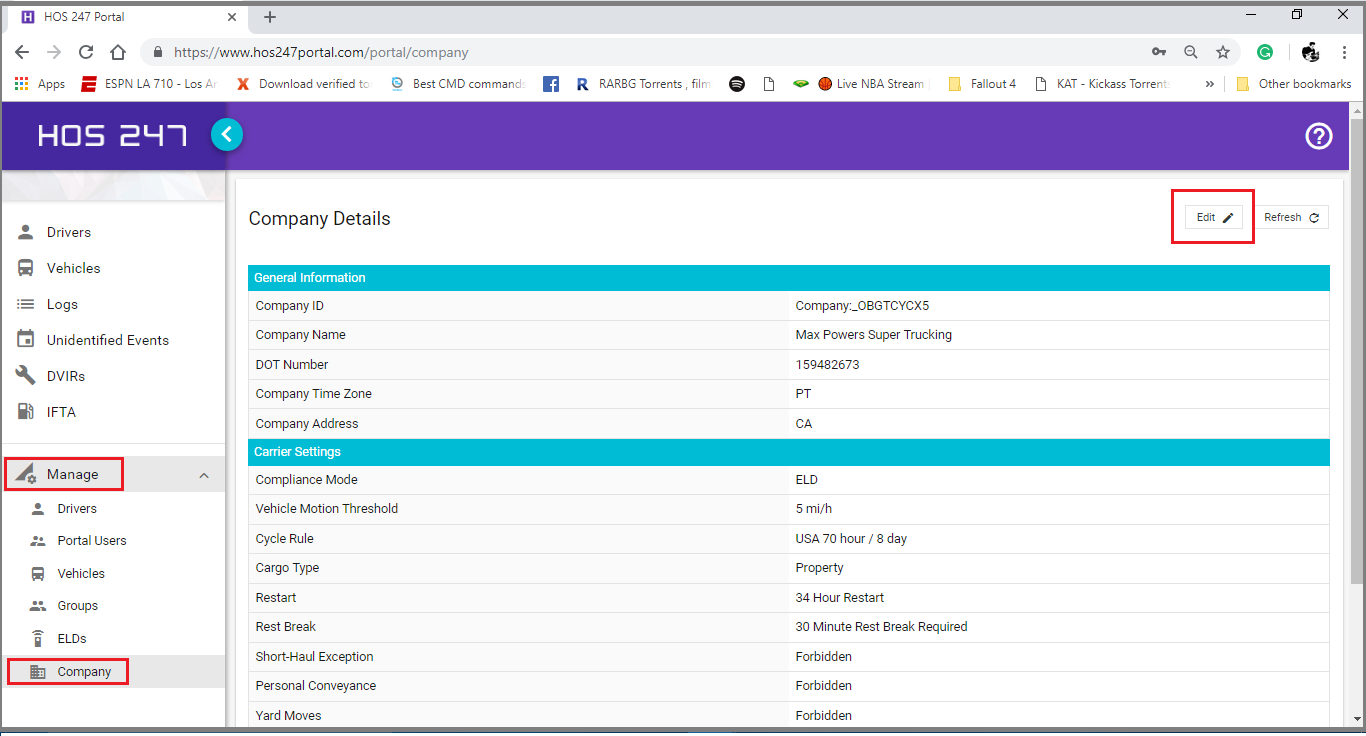 3. Fill out the information you would like to edit or add on the Company Details screen.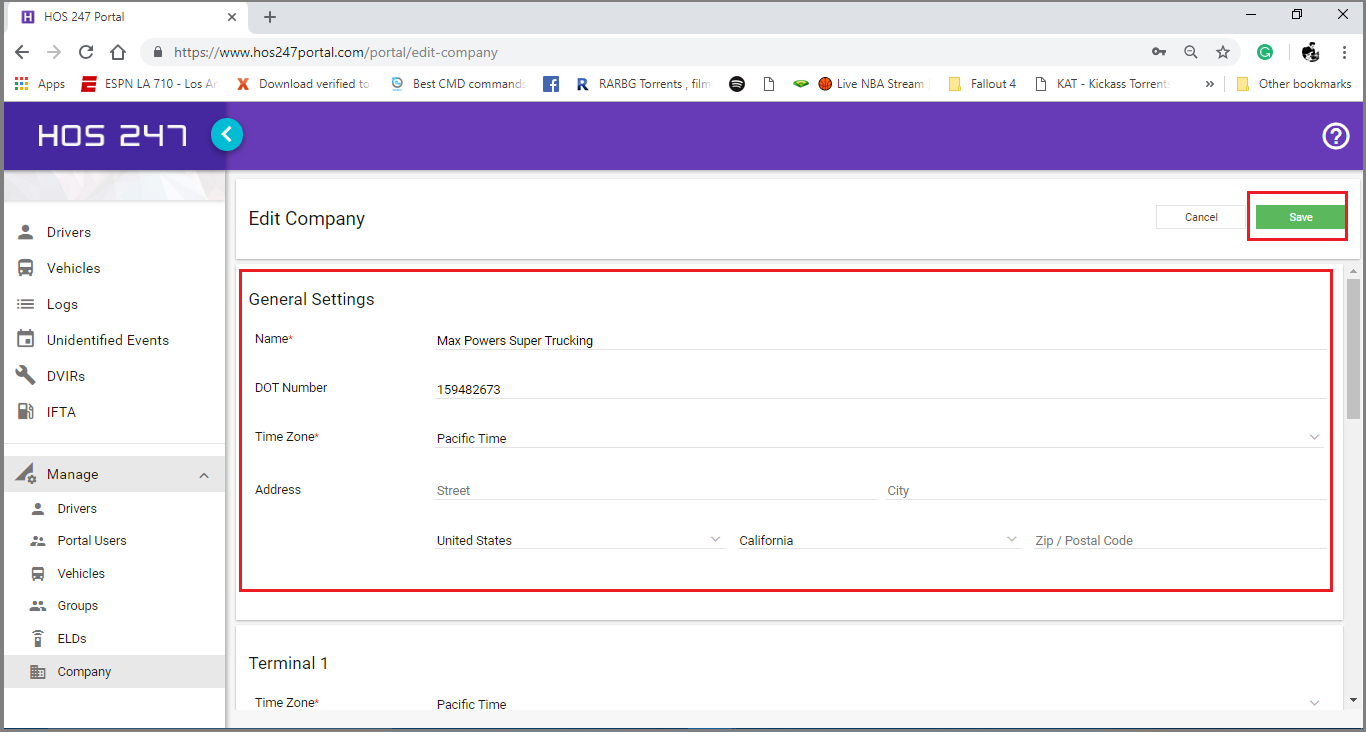 4. You can also edit or add information to the Terminal 1 and Default Driver Log Settings screen by scrolling down the page. Click on Save when finished.