Bluetooth Connection ELD Follow
Make sure your ELD device is properly connected to the diagnostic port, and that the vehicle is on, you should be able to see the ELD light turn on and not flash that means the ELD is connected to the app via Bluetooth.
1. Make sure your smartphone or tablet has the Bluetooth turned on, Go to Menu>Select Vehicle.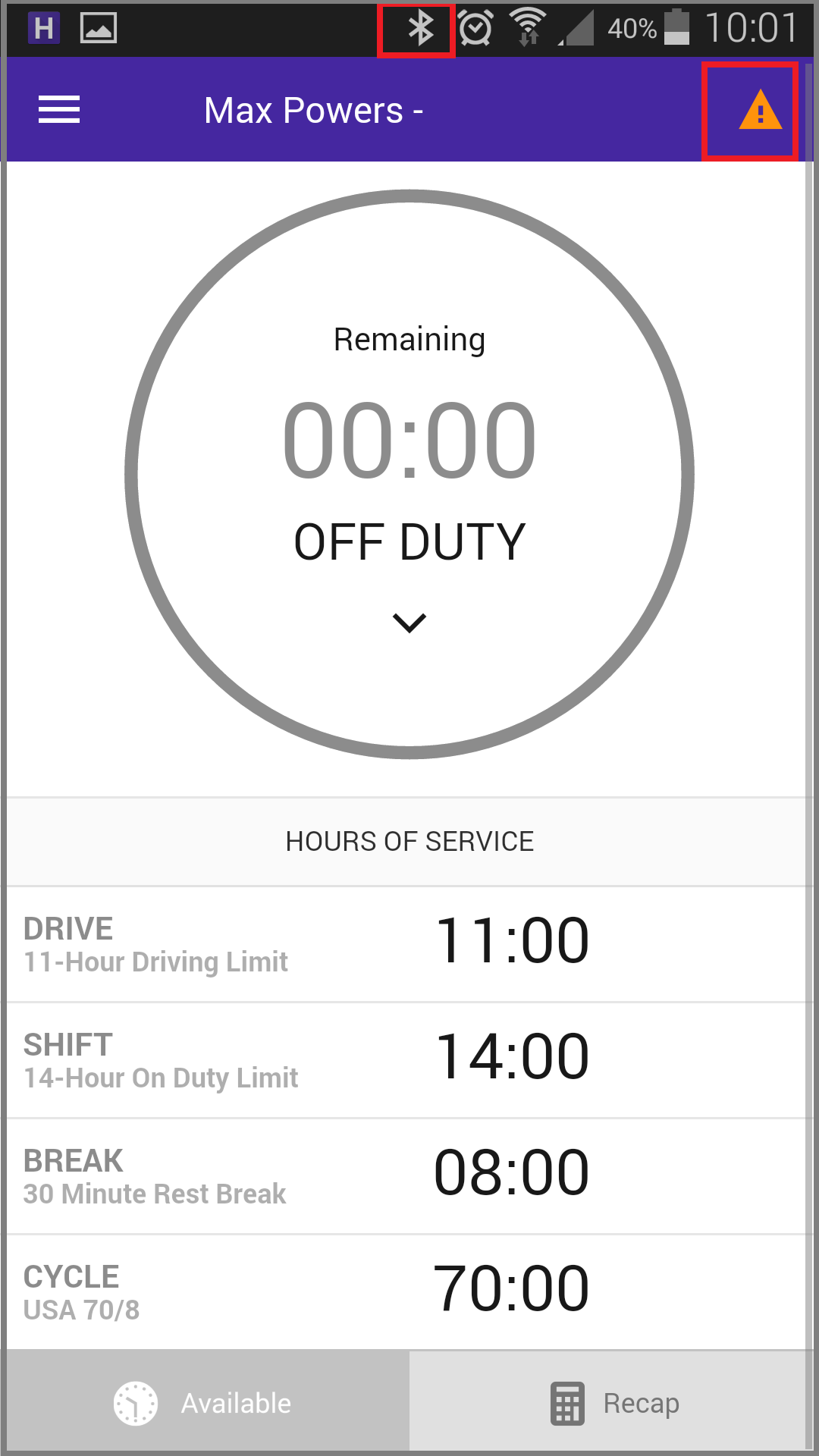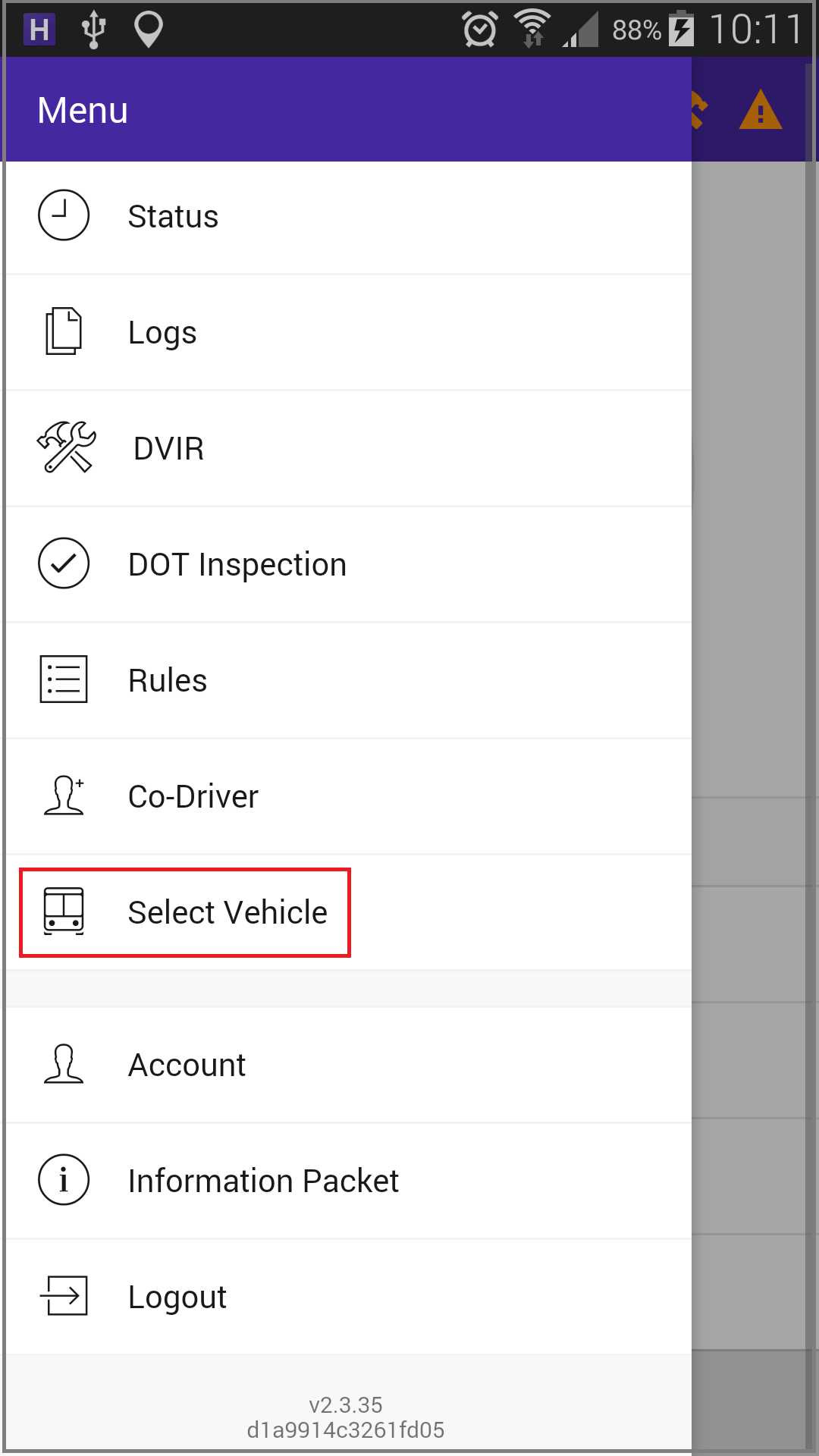 2. Tap on the vehicle you will be driving, it will appear on the list, select it. The app will ask you to type the MAC address of the ELD that is connected to the vehicle. After typing the MAC address select Connect.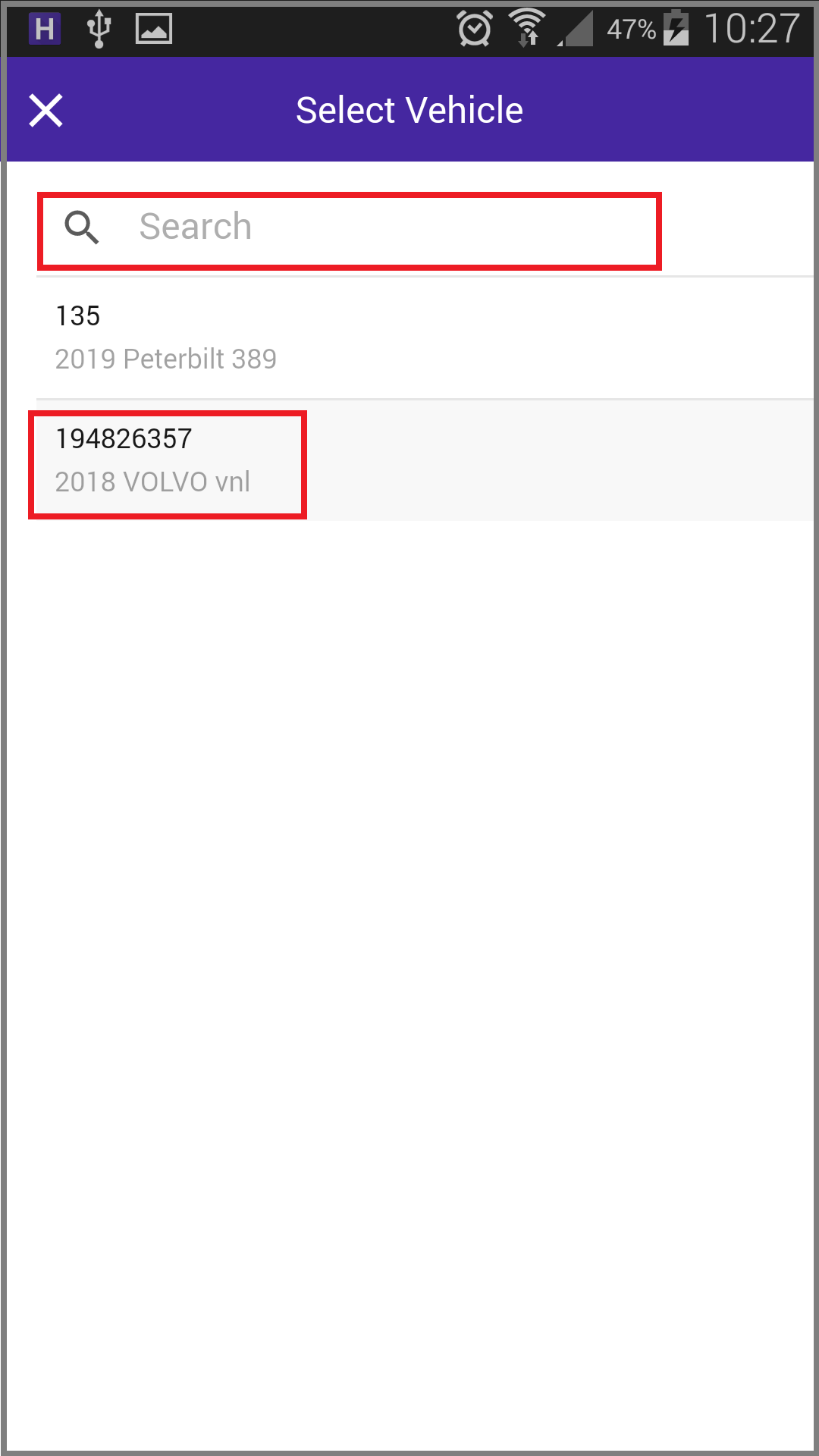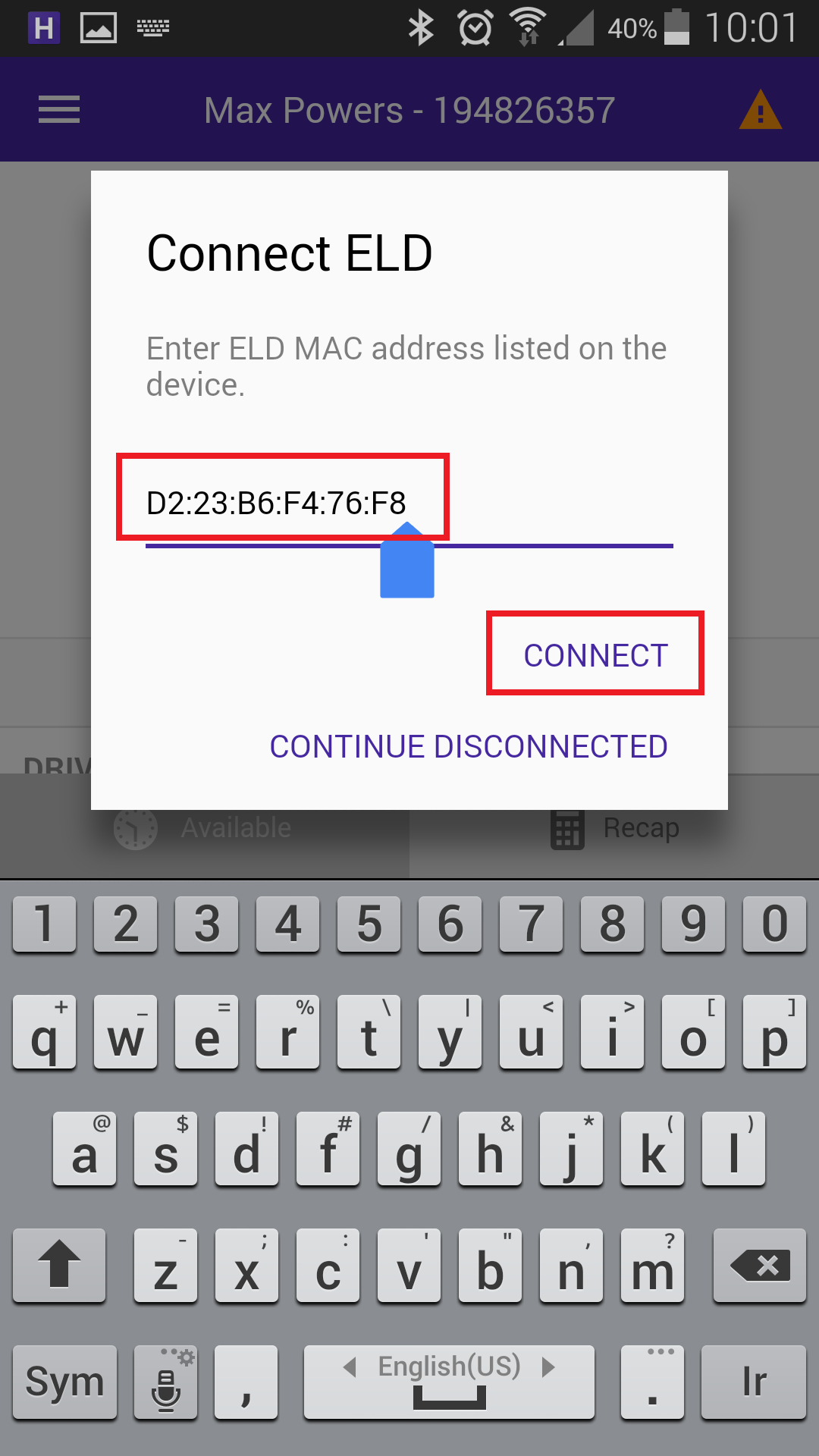 3. Wait for the App and the ELD to establish a connection, once finished you will see the Bluetooth icon light up in green as marked that means your now connected to the ELD on a vehicle.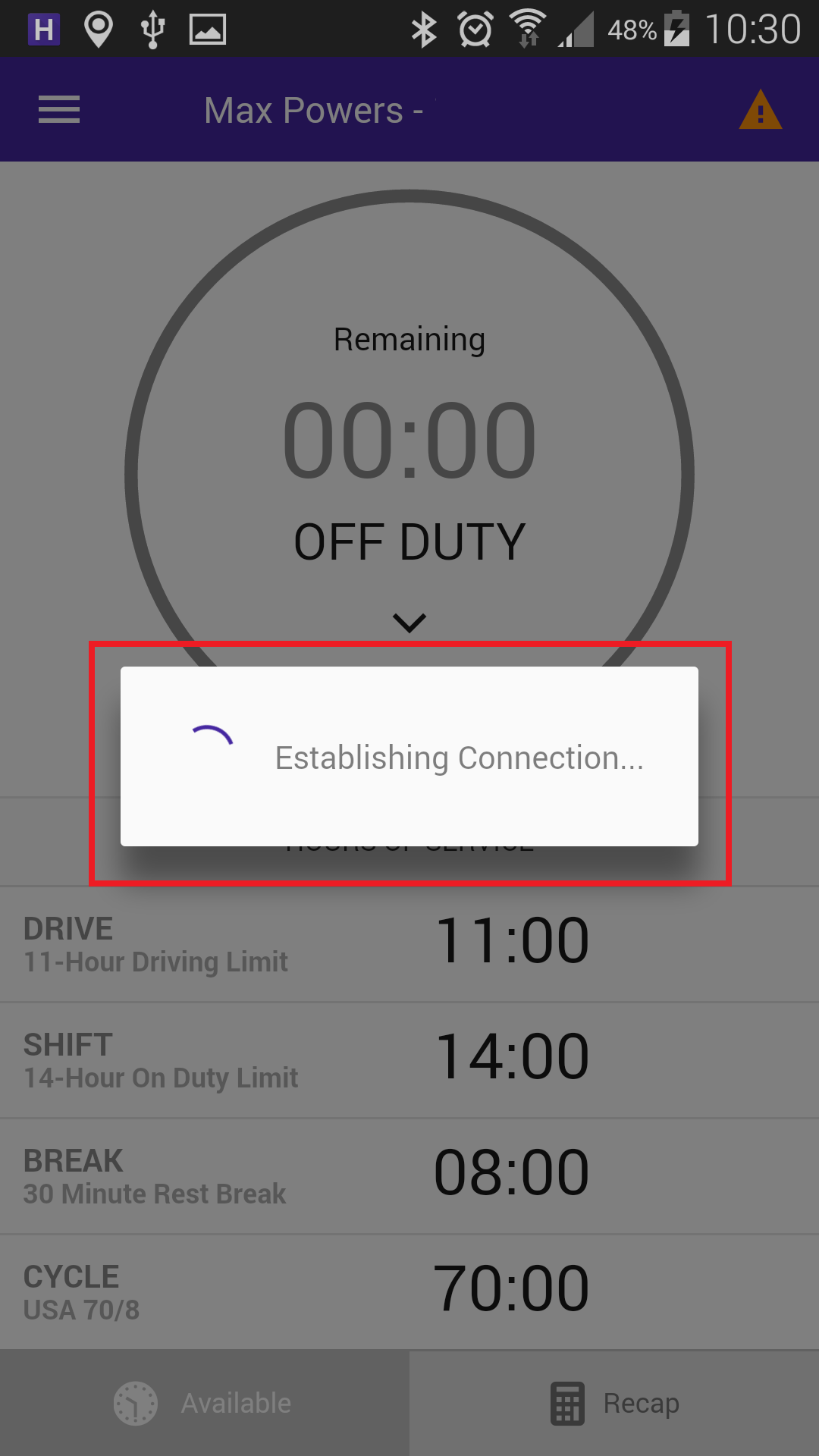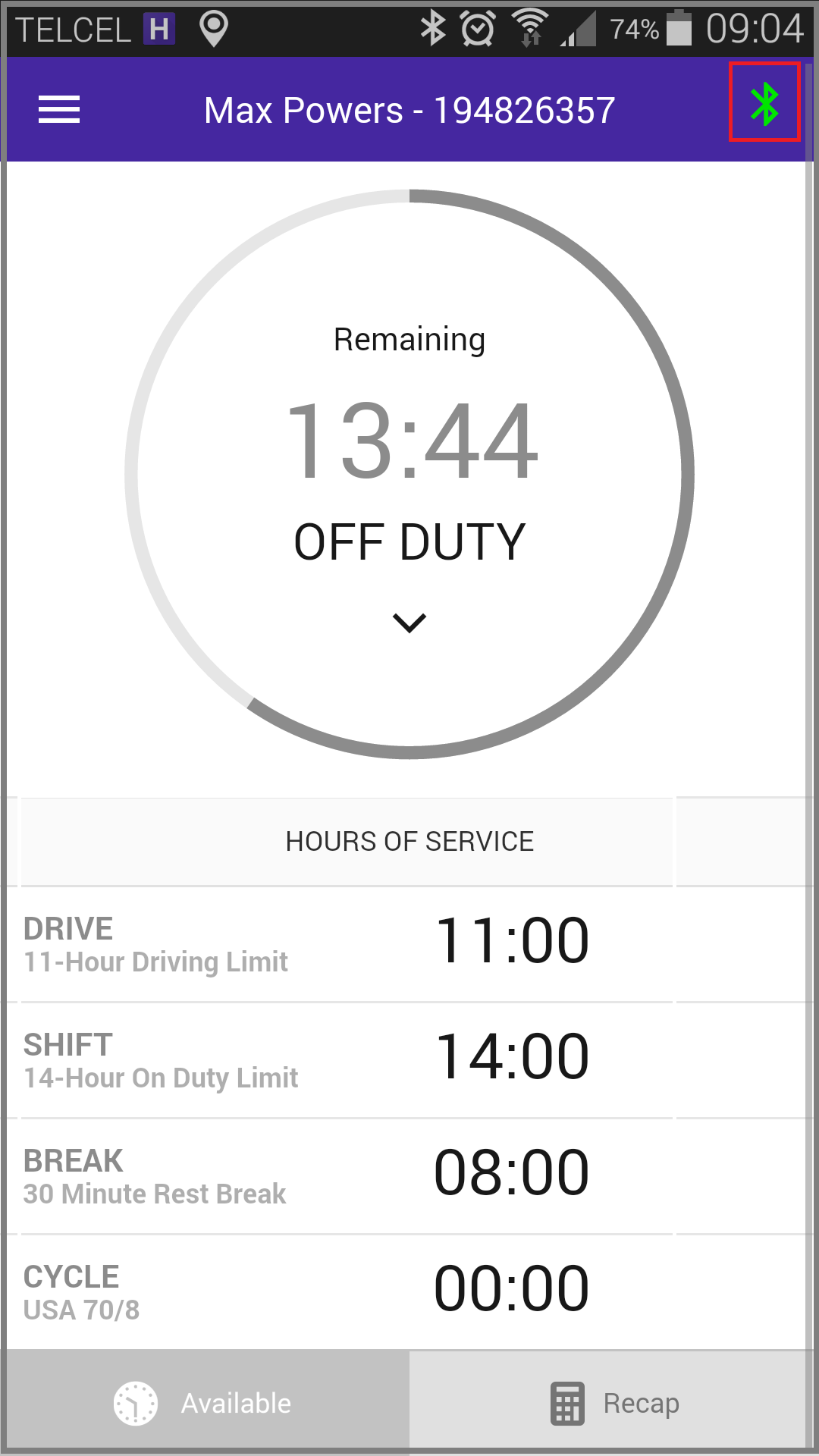 If you do not see the vehicle in the selection menu in the HOS247 App, contact your fleet manager to ensure that your company has designated your account as enabled for ELD or contact our technical support team.