1. Log in to https://portal.hos247.com/
2. Click on Drivers and select the driver that you want to view or edit his details.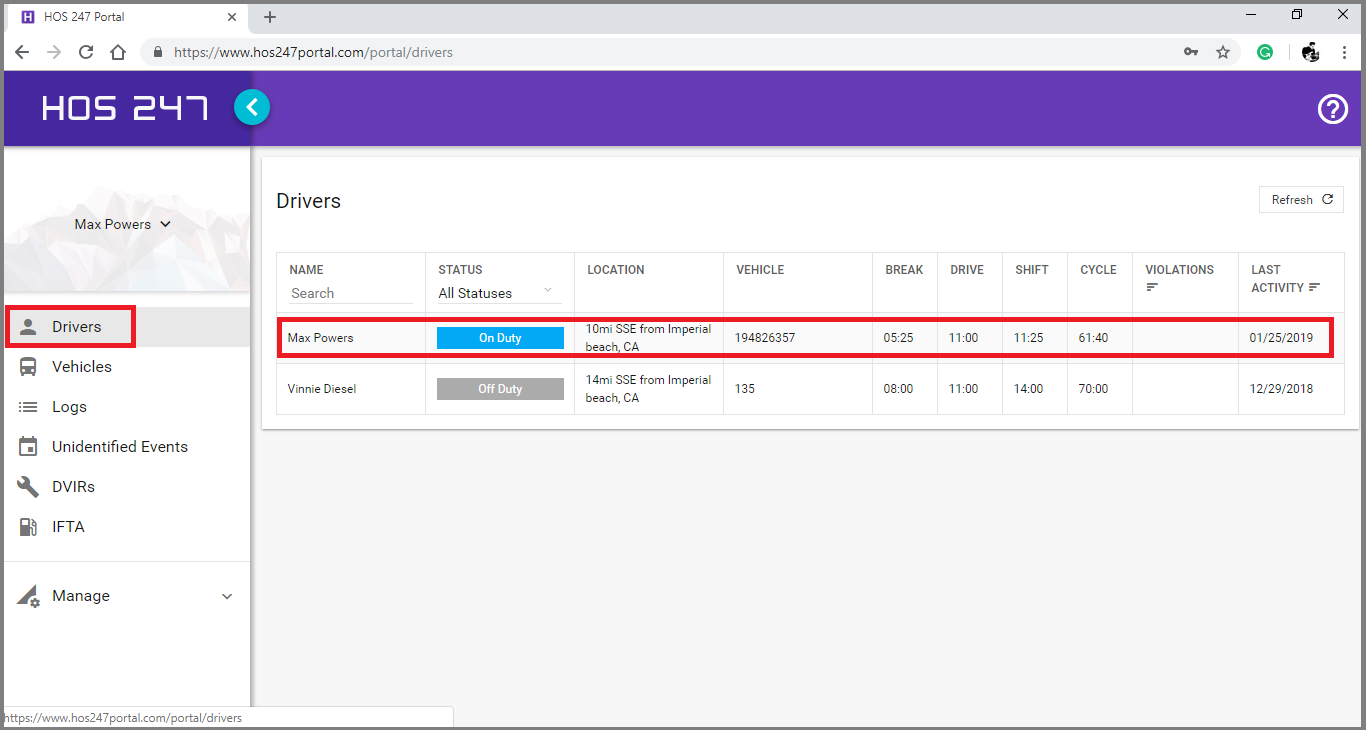 3. Here you can view every detail of the driver's account, his current hours of service settings, logs, his vehicle utilization and a recap of the last 7 days of work.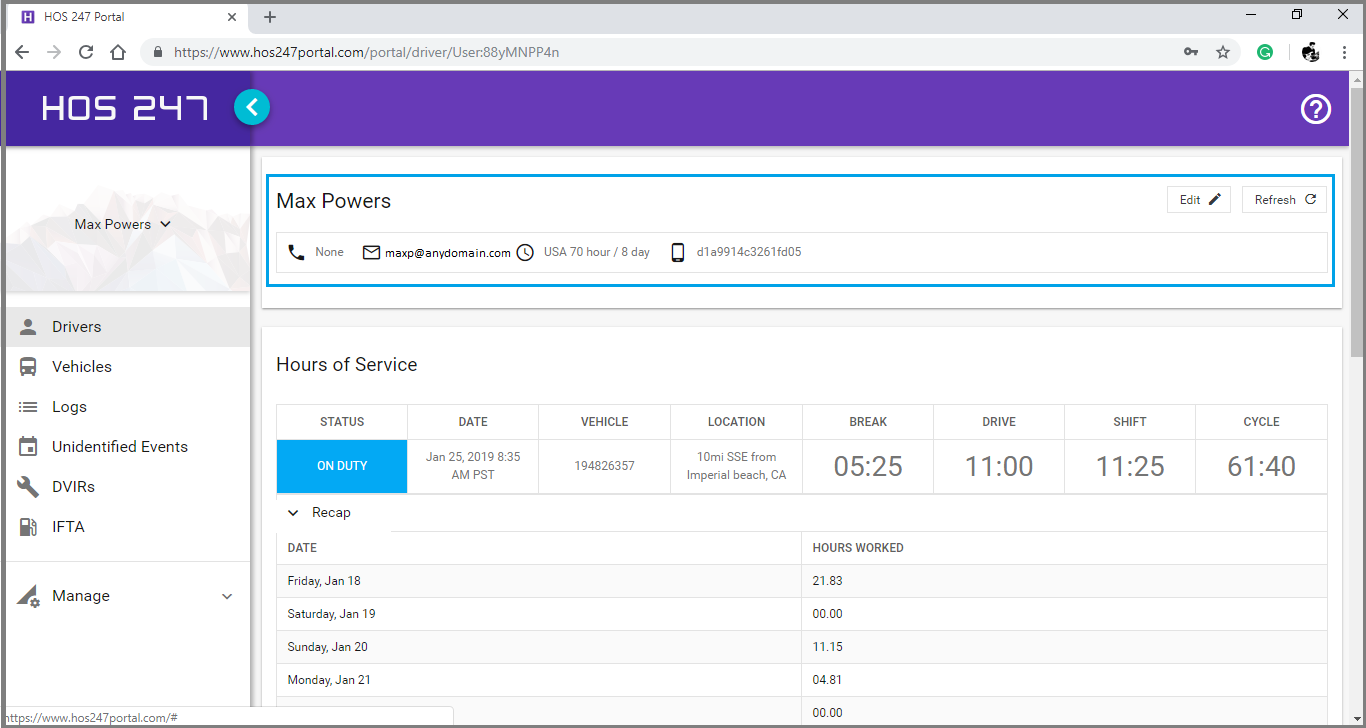 4. Logs Recap.