Apply Adverse Driving Conditions Exception (U.S.) Follow
To make use of the Adverse Driving Conditions (ADC) exception please follow the steps below.
1. Before exceeding the 11-hour driving time or the 14-hour on-duty time change your duty status to on-duty and annotate the use of the ADC. The notes should include your exact location and the reason you are making use of the ADC.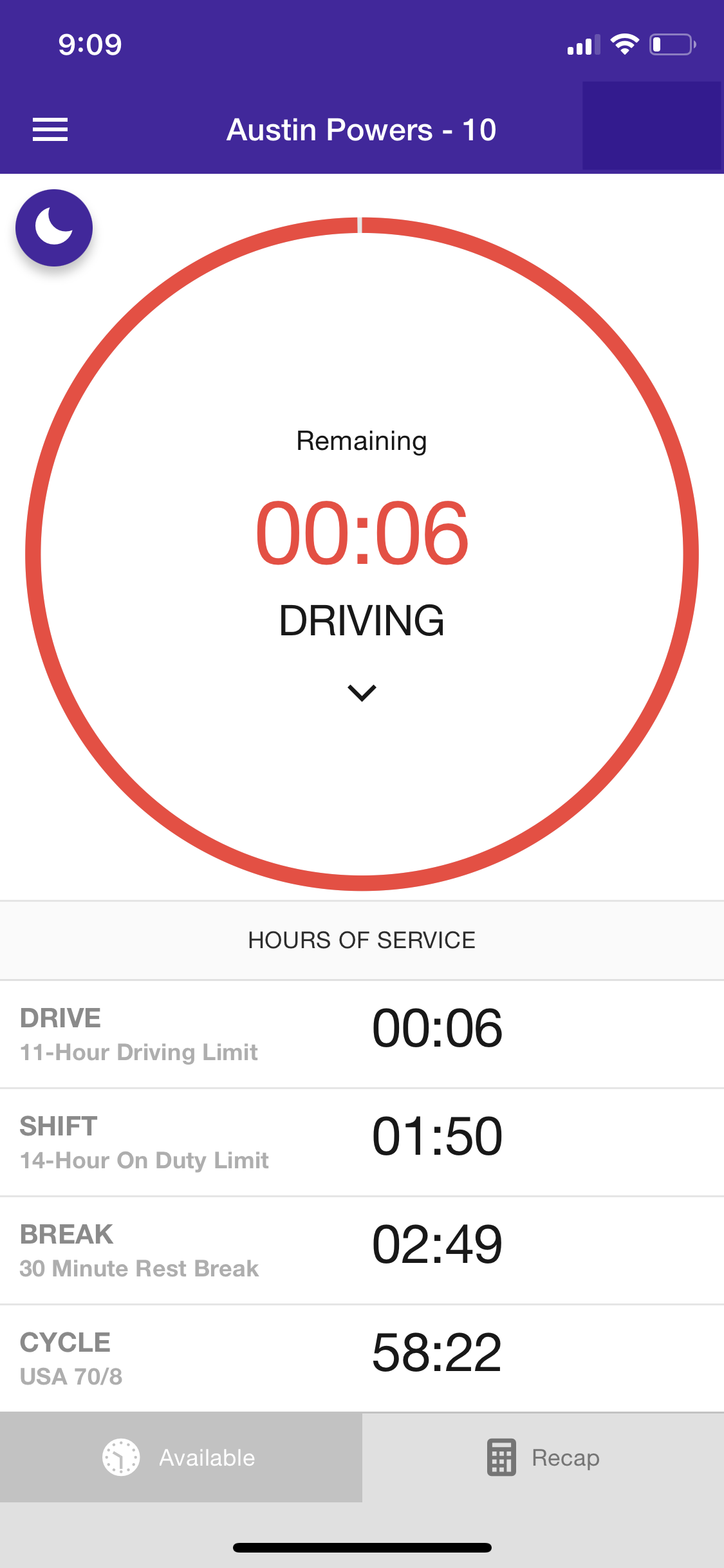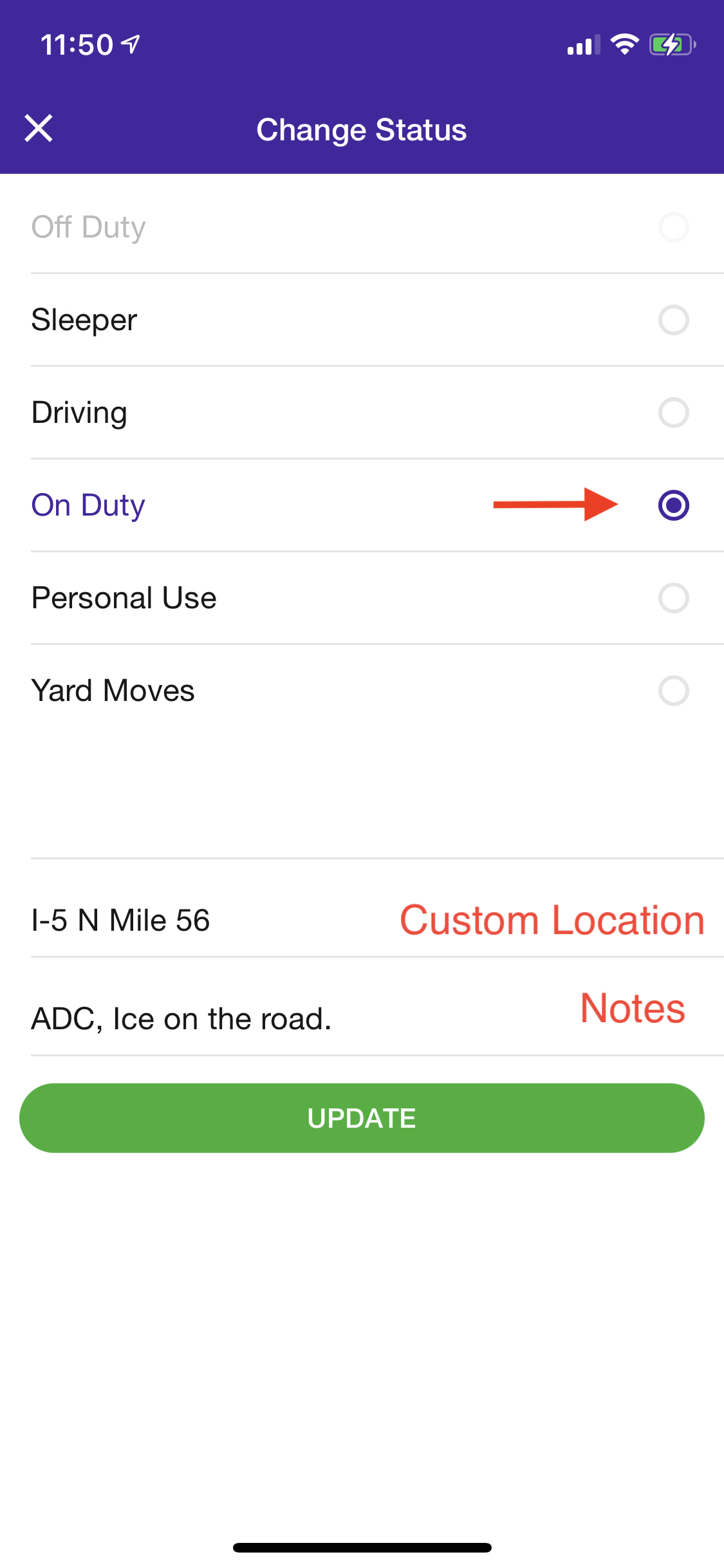 Note: The violation will remain on your record. However, if an officer asks to see your logs he or she will be able to determine that the ADC exception was used.
Adverse Driving Conditions:
The adverse driving conditions exception only applies if the adverse weather conditions or unusual road or traffic conditions were not known, or could not reasonably be known, to a driver immediately prior to beginning the duty day or immediately before beginning driving after a qualifying rest break or sleeper-berth period. Drivers can extend duty day and driving time by up to 2 hours when ADC are encountered.
This exception is found at 49 CFR 395.1(b).