Go to https://portal.hos247.com/ and log in with the provided credentials.
Follow the steps below to set up your account:
Applicable menu items are located in the Manage section of the menu.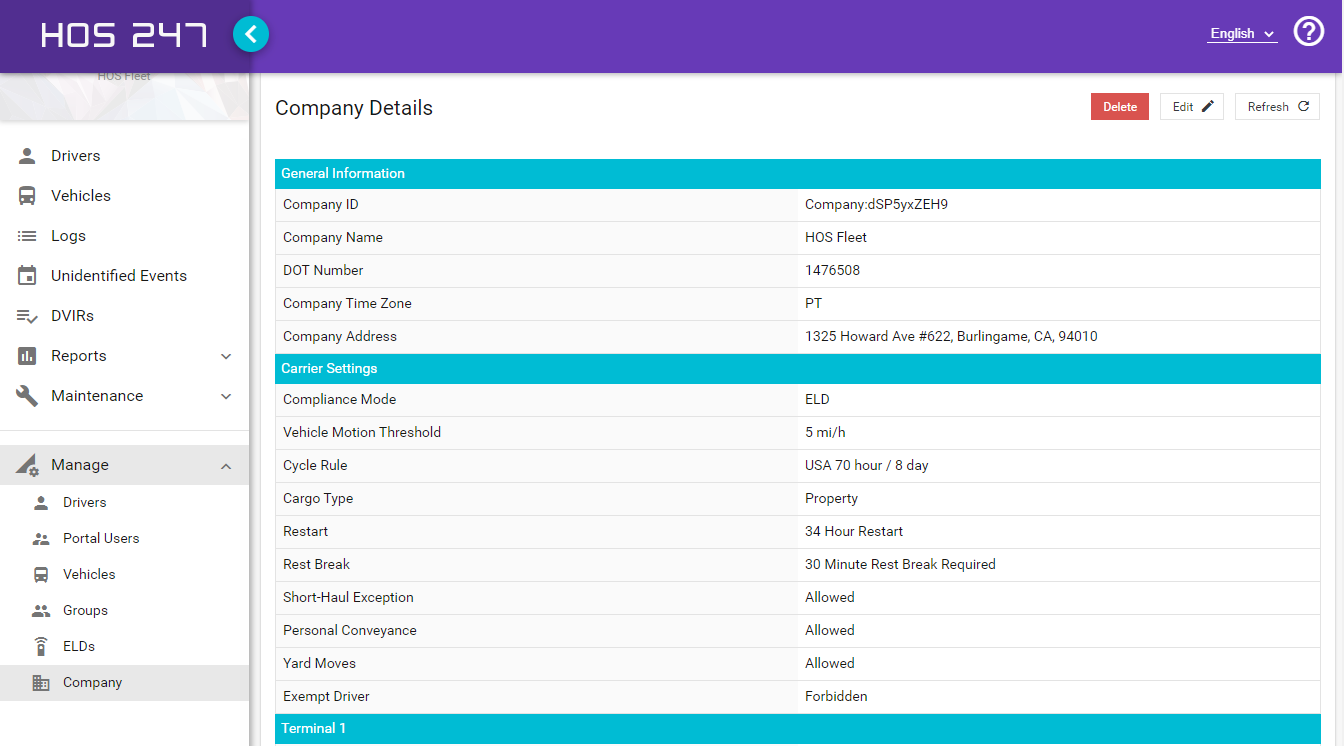 Please Note: According to ELD regulations Portal Users and Drivers must have DIFFERENT LOGIN credentials even if this is the same person. Portal Users can't log in to the HOS247 app and Drivers can't log in to the portal with the same login credentials. Please use different emails for Portal Users and Drivers.
--------------------------------------------------------------------------------------------------------------------