How to send logs to FMCSA from the app in ELD mode Follow
1. Go to Menu>DOT Inspection, tap on SEND logs.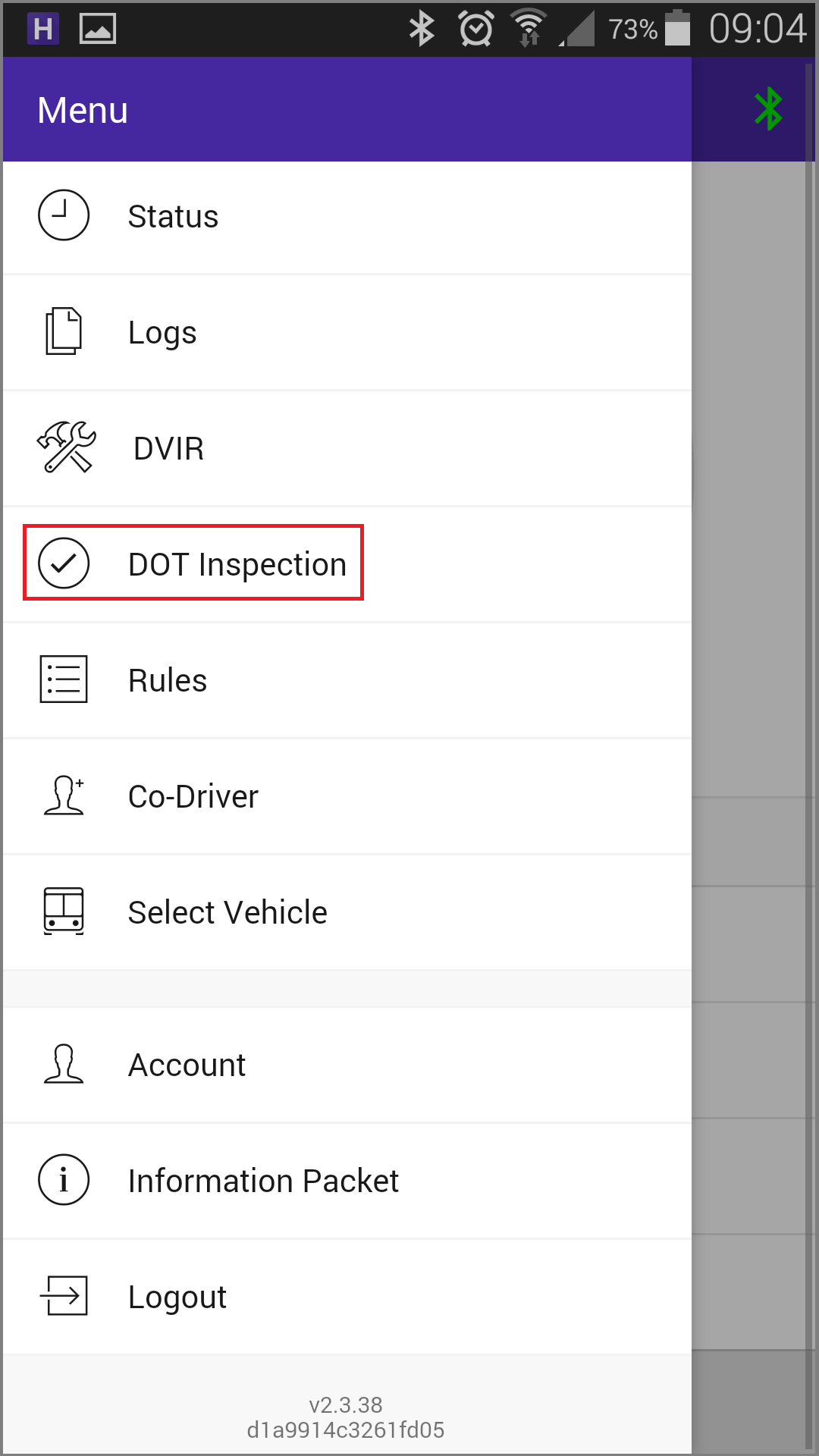 2. In the comments section type the DOT officer identification number, tap on Data Transfer Type and select your preferred transfer method by choosing email or web service, then hit Ok.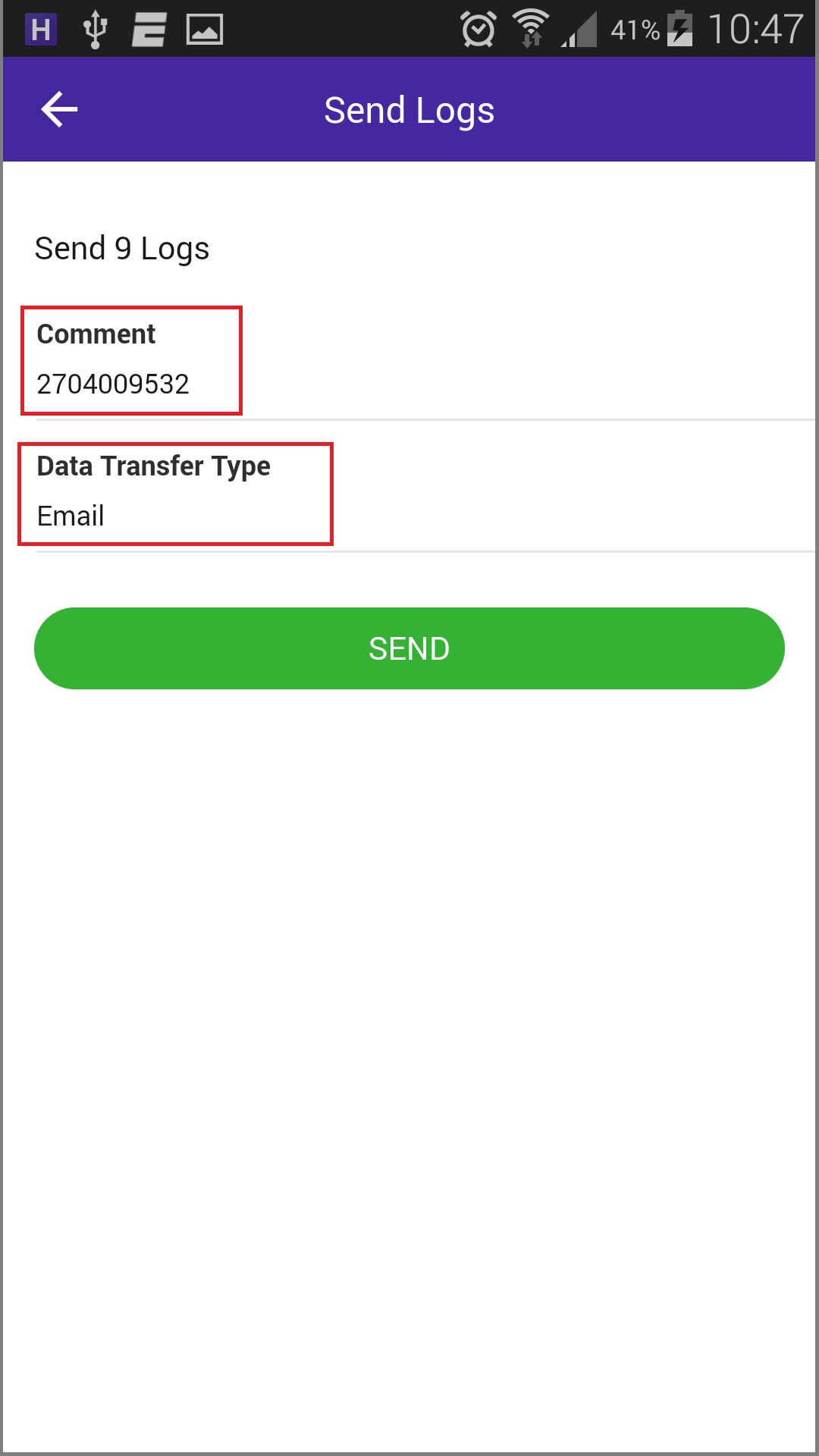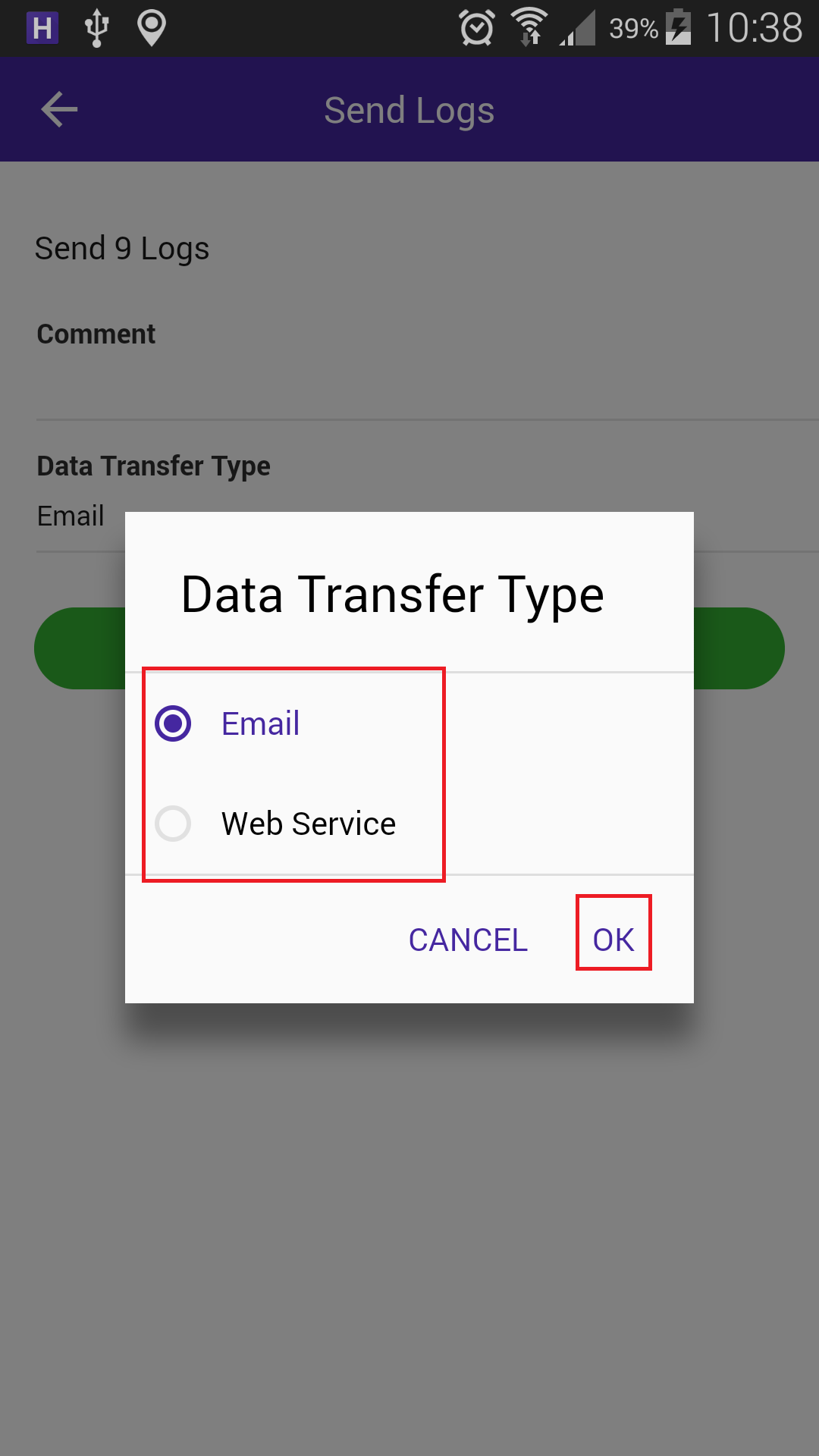 3. Tap on Send.