IFTA Miles are Incorrect Follow
1. Log in to https://portal.hos247.com/
2. Click on Manage > Vehicles, it will bring up the Manage Vehicles screen, select the vehicle that is having issues with IFTA or recorded miles.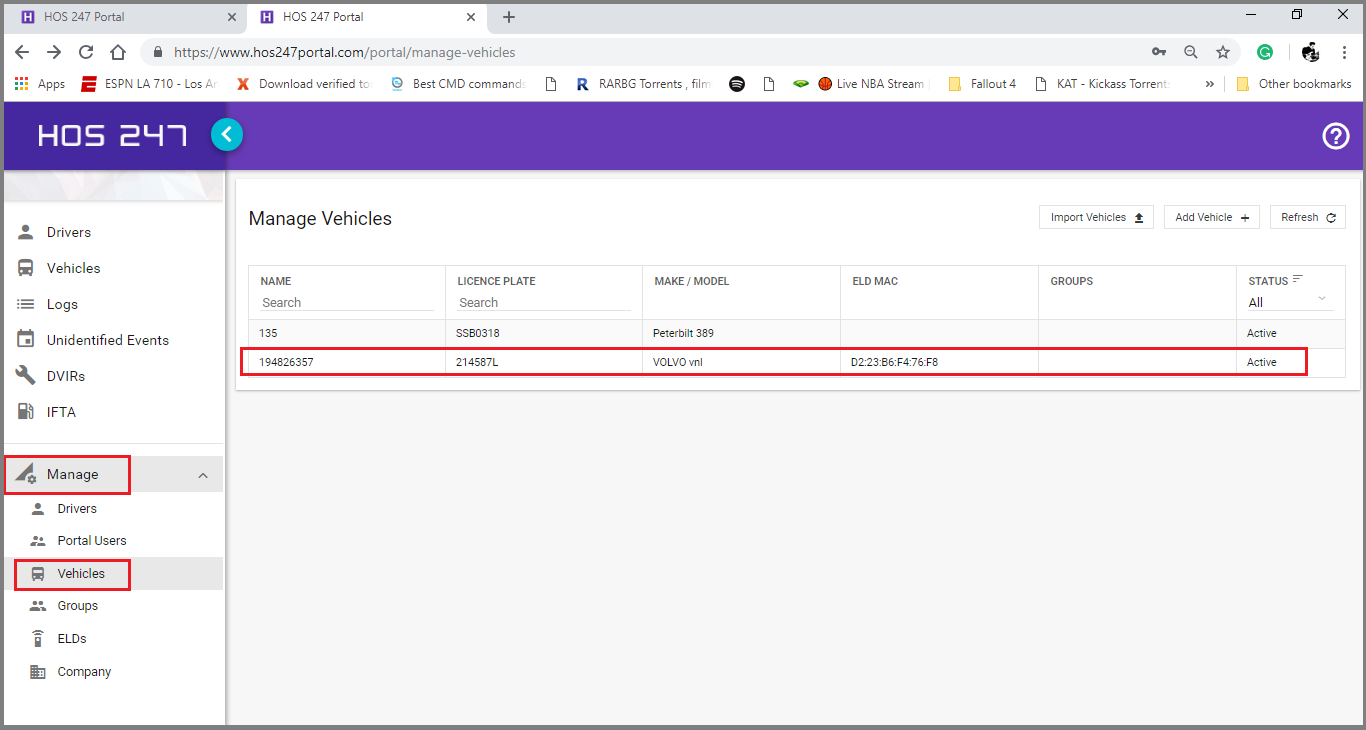 3. Now on the Edit Vehicle screen, change the ELD connection interface from the current status Heavy Duty to Light/Medium Duty, Click on Save and select IFTA.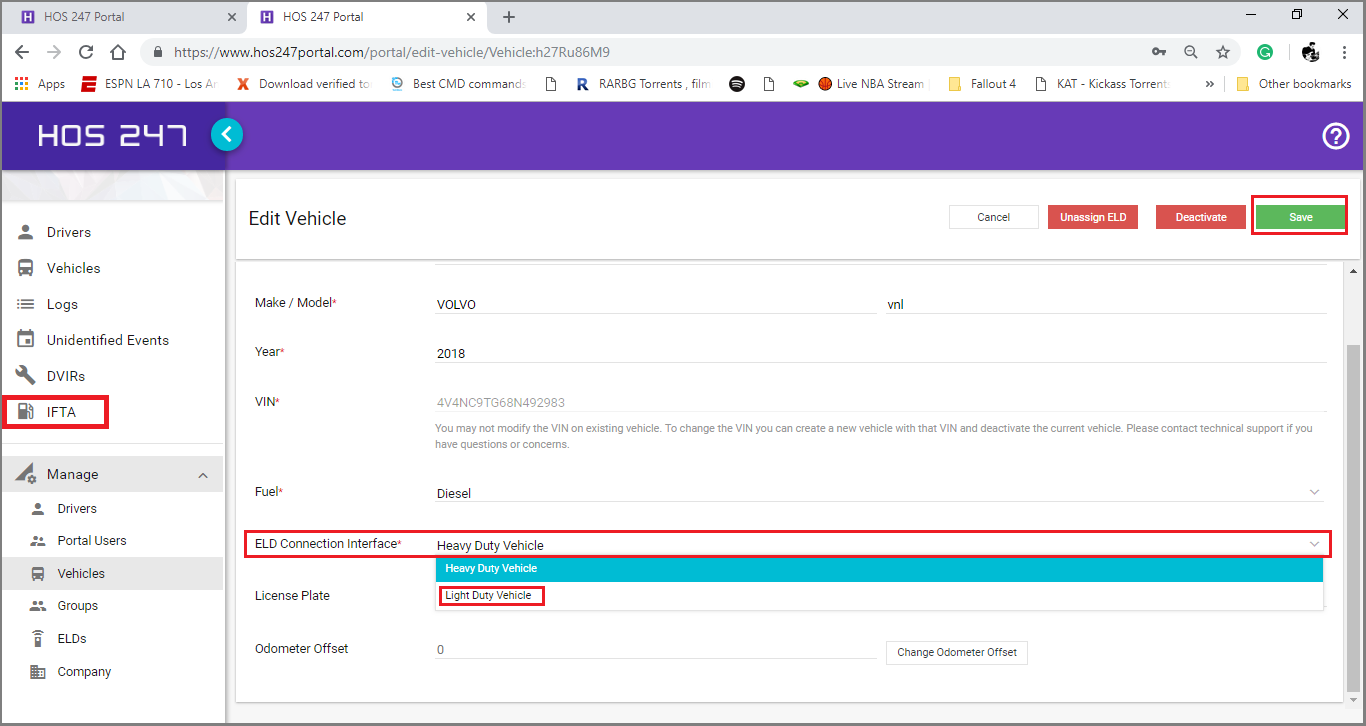 4. On the IFTA Reports screen, click on Generate New Report, set date of start and end of the report, select vehicle and click on Generate Report and click on Reports.
5. On the Reports screen select the report you just generated and click on your preferred format PDF or CSV to download, the issue should be corrected and your report should now show the correct calculated information.