Add a new driver on the portal Follow
1. Login to https://www.hos247portal.com/
2. Go to Manage > Drivers and select on the top right side Add Driver+.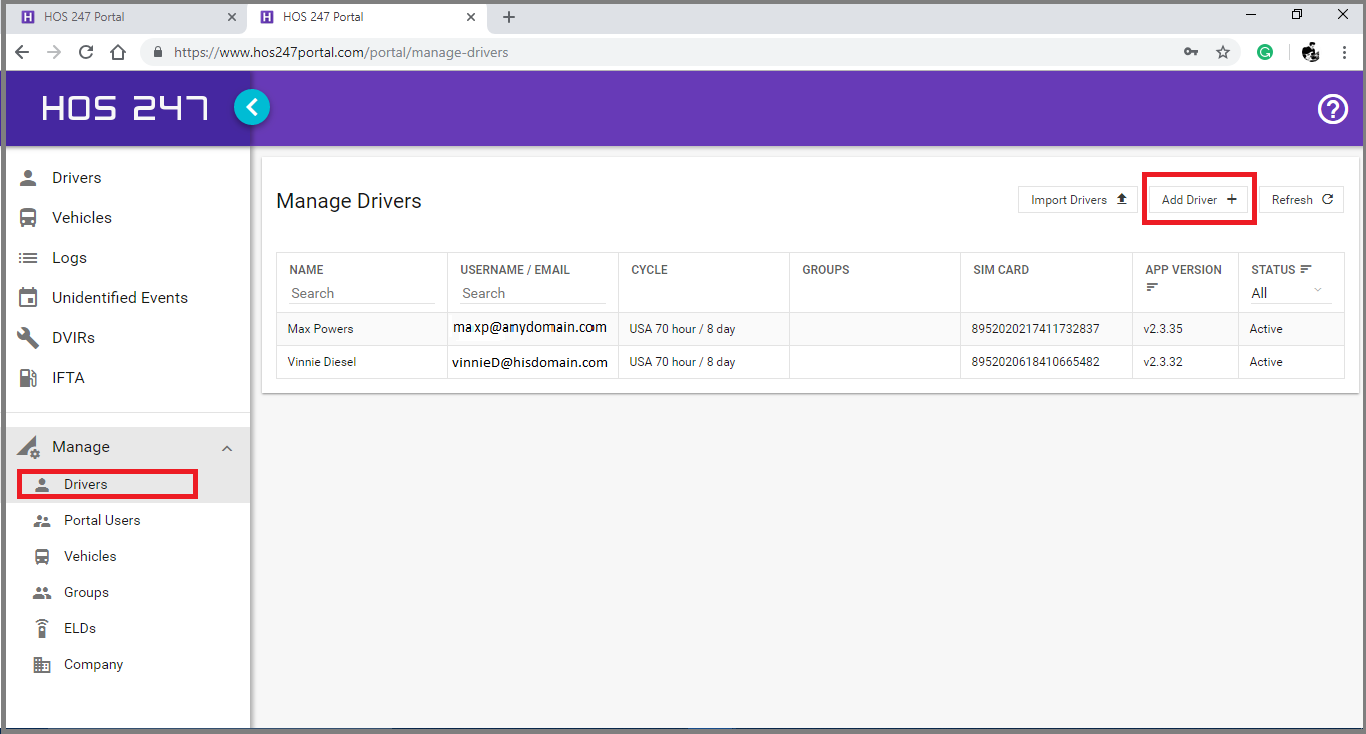 3. Now on the Add Driver Screen, fill out all the necessary information on the General Settings.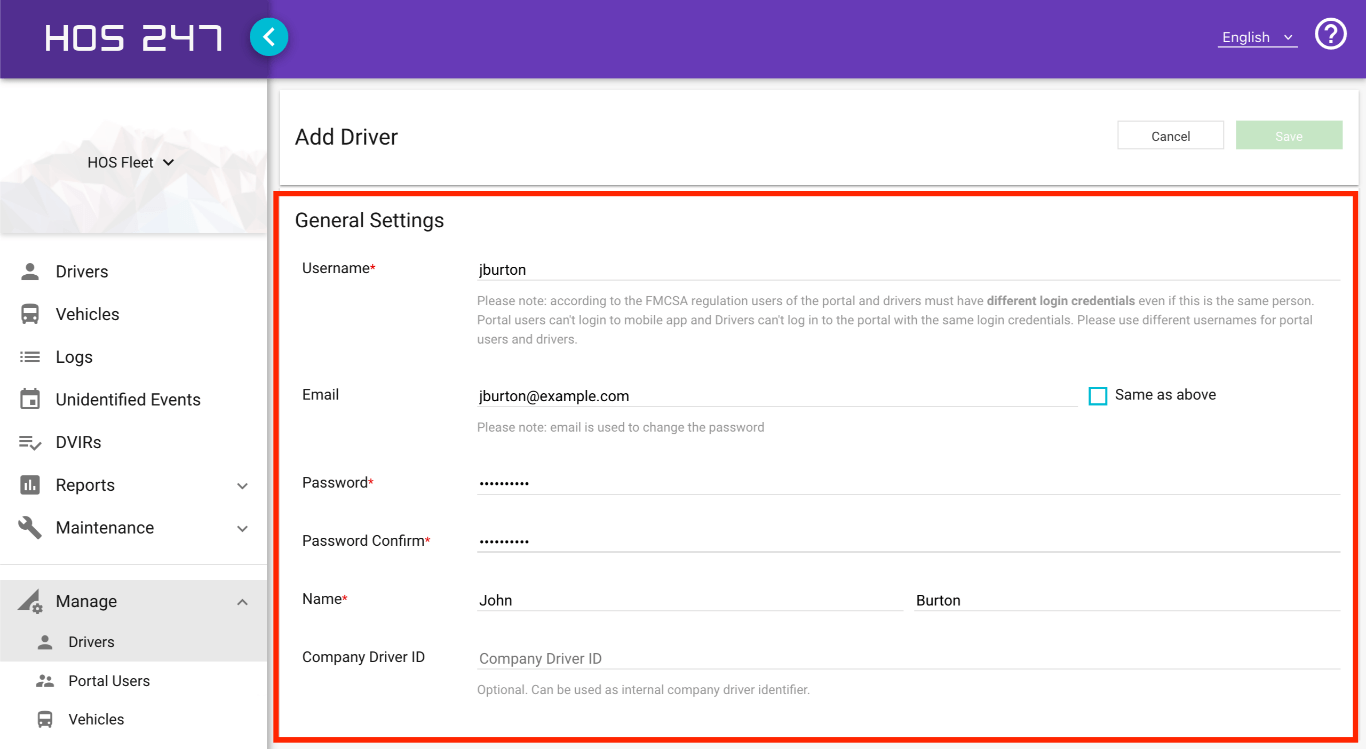 4. Carrier Settings and Log Settings.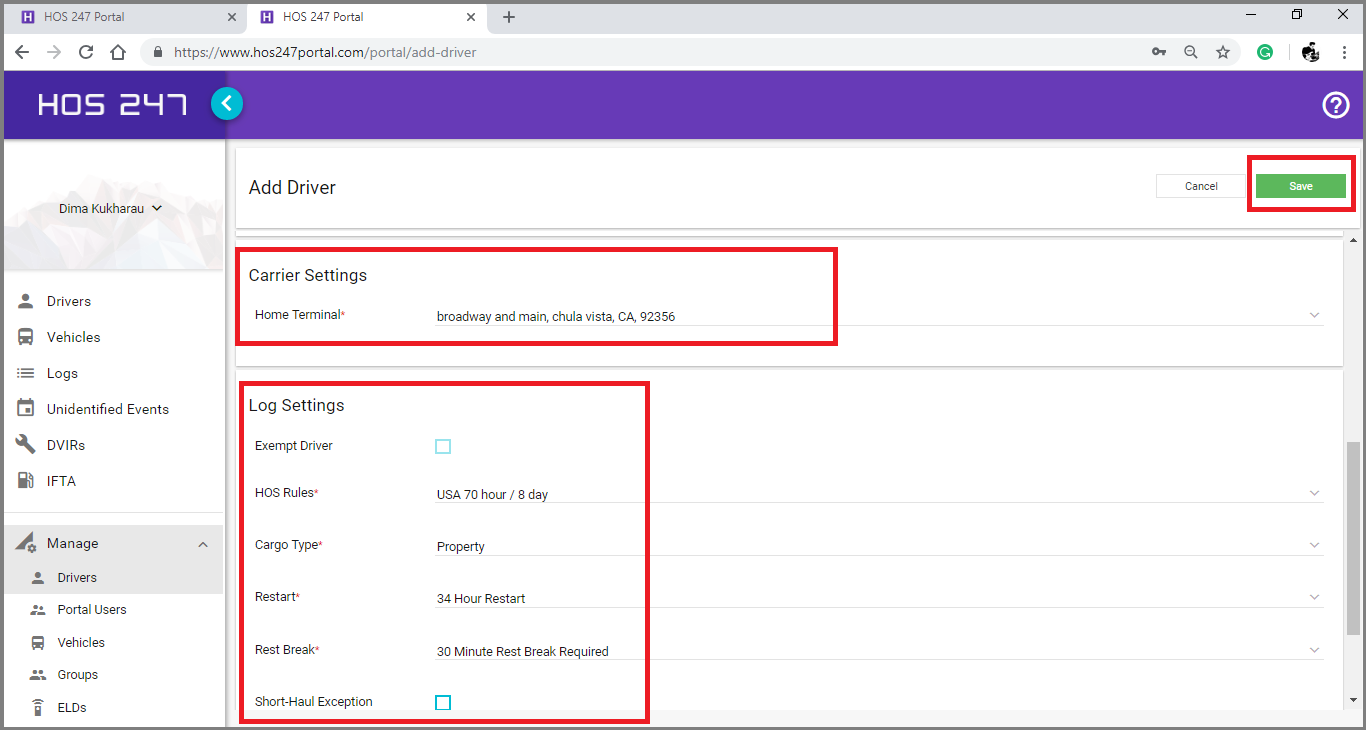 5. After you have finish filling in all the required information click on Save. You will see your new driver added to the Manage Drivers screen.