1. Login to https://www.hos247portal.com/
2. Go to Logs and click on Send Output File, on the Logs screen, select the Driver, date range, write the Email so you can send the file and add a comment and just click Send.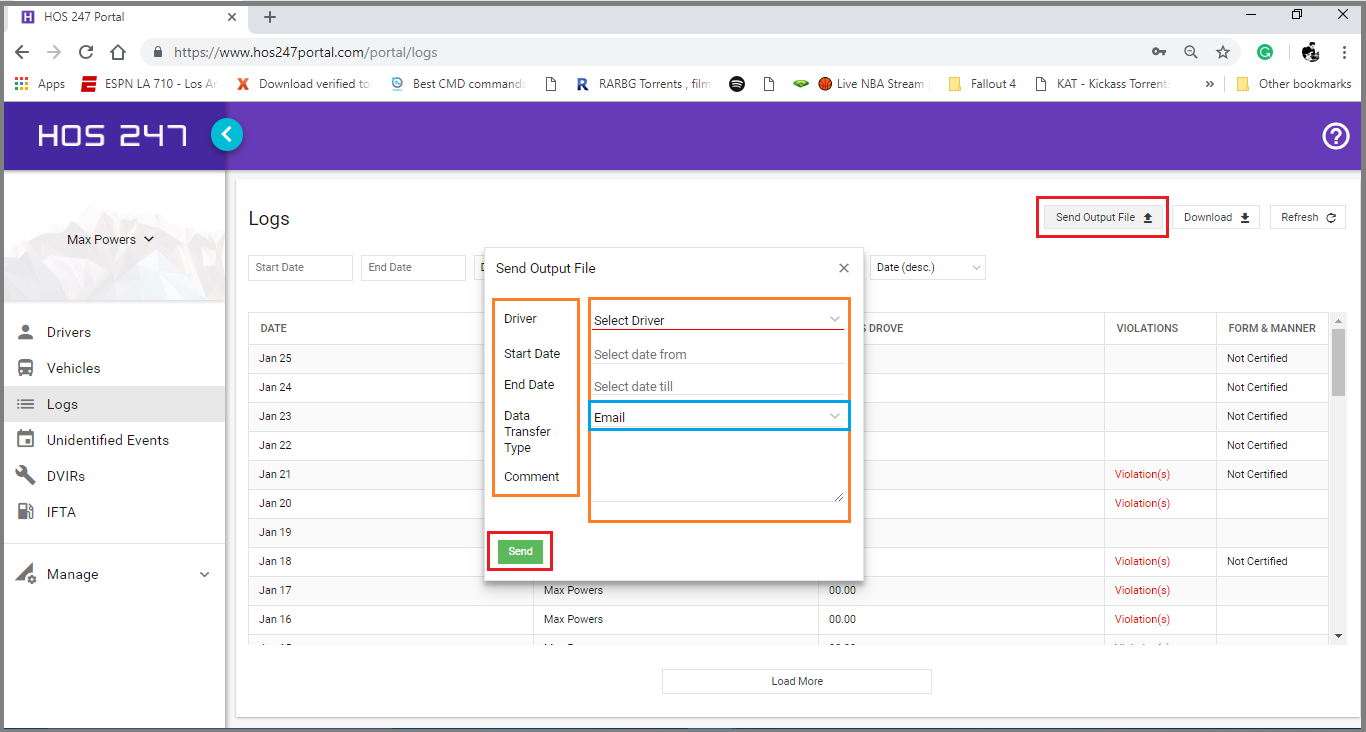 3. The email recipient will get a PDF Format File with the logs and driver that you're selected.