IFTA Fuel Tax Reporting is a great feature for companies using the HOS247 ELD. IFTA reporting allows you to download the state-by-state mileage of each vehicle, based on the odometer readings from the vehicles themselves. With the IFTA reporting feature, companies can streamline the process to prepare IFTA documents, and get rid of trip sheets. To learn how to view and export IFTA reports, follow the steps below:
1. Log in to https://portal.hos247.com/
2. Go to Reports> IFTA, now you can see the IFTA Reports screen.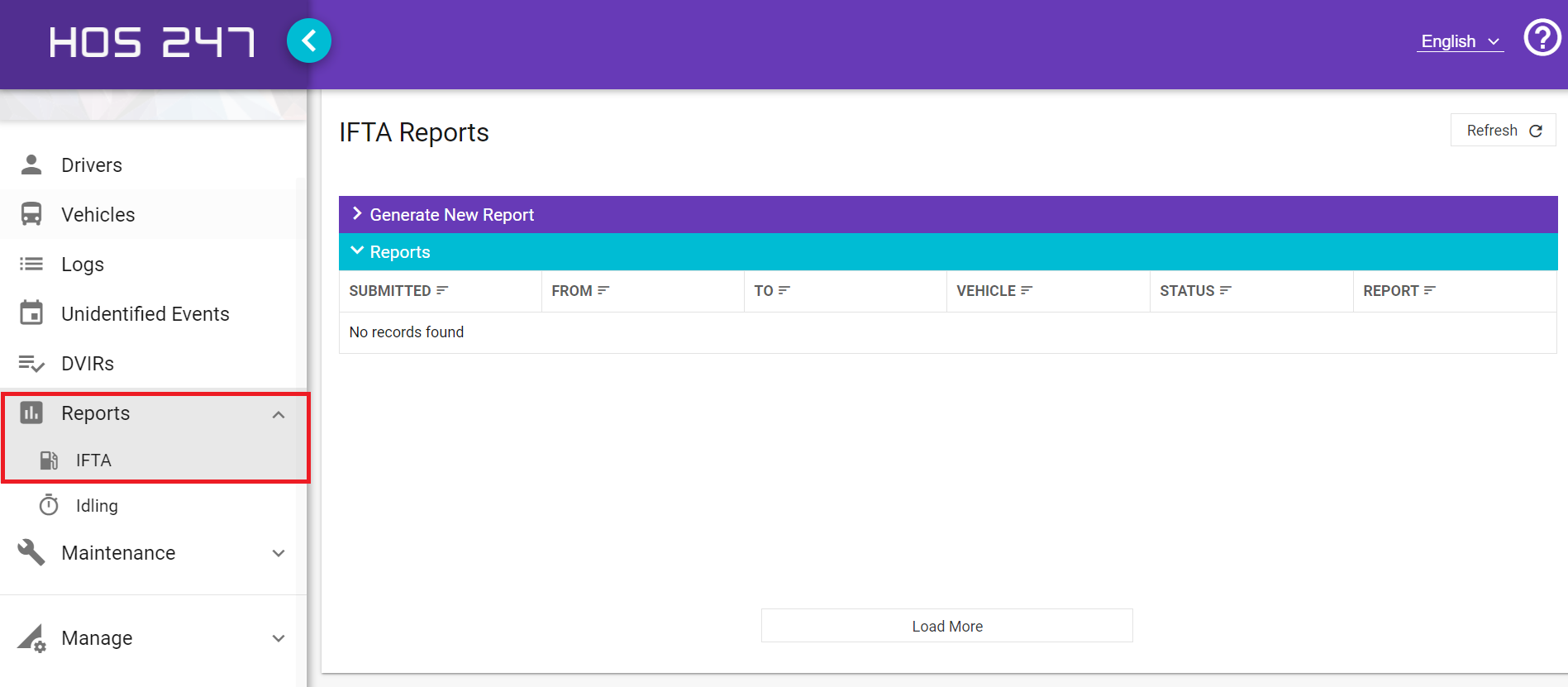 3. Select Generate New Report.
Select the start date and end date of the report.

Select the vehicle you are generating a report for.

Click on Generate New Report.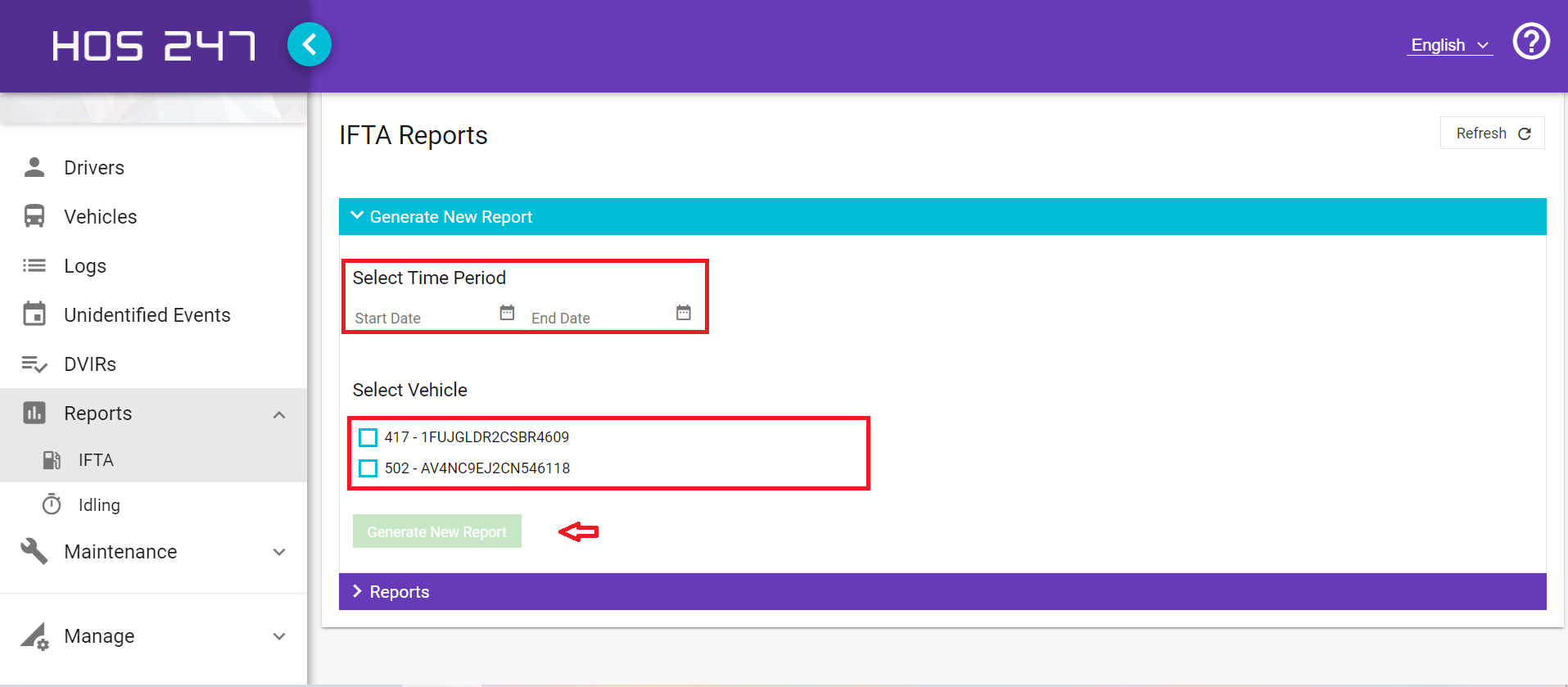 4. Click on Reports and select the report you have generated. You can download it as a CSV or PDF file.