To Reset your HOS247 app password contact your fleet manager.
1. Log in to https://portal.hos247.com/
2. Go to Manage>Drivers.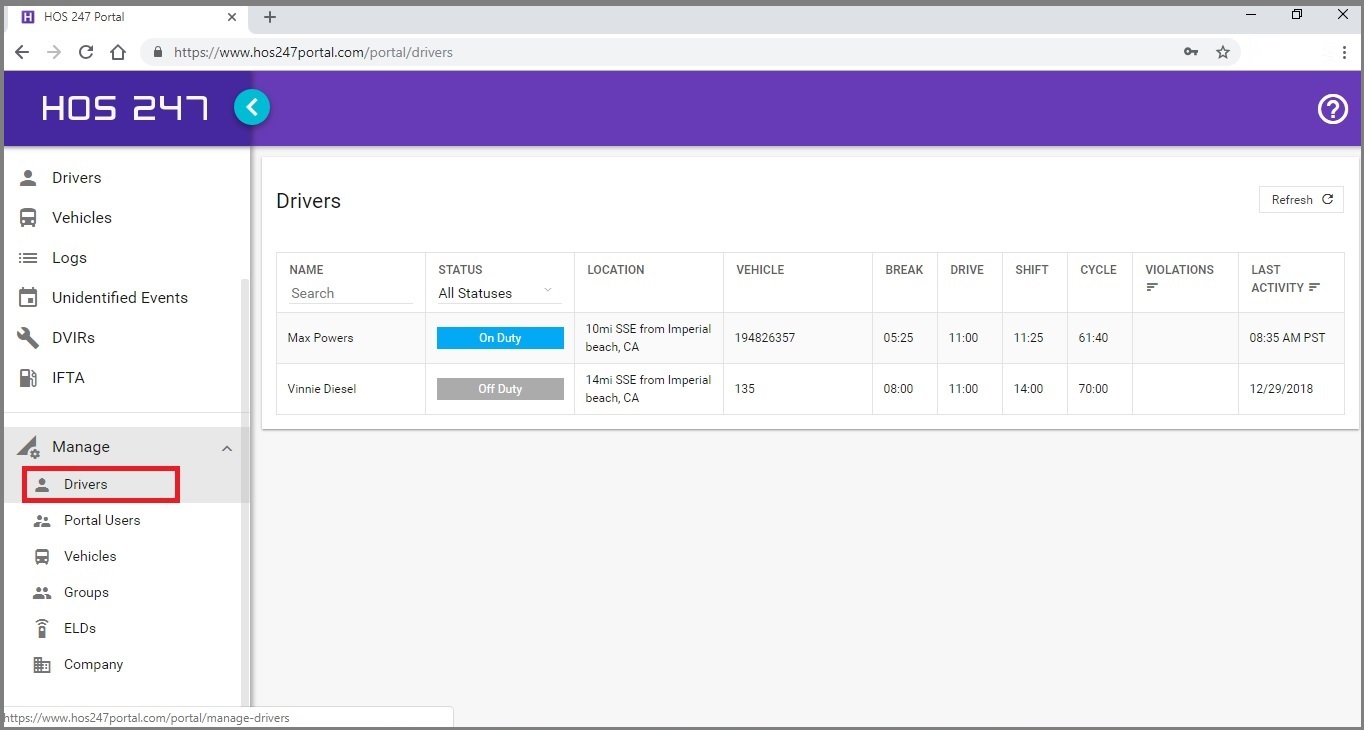 3. Select the Drivers that needs the password reset.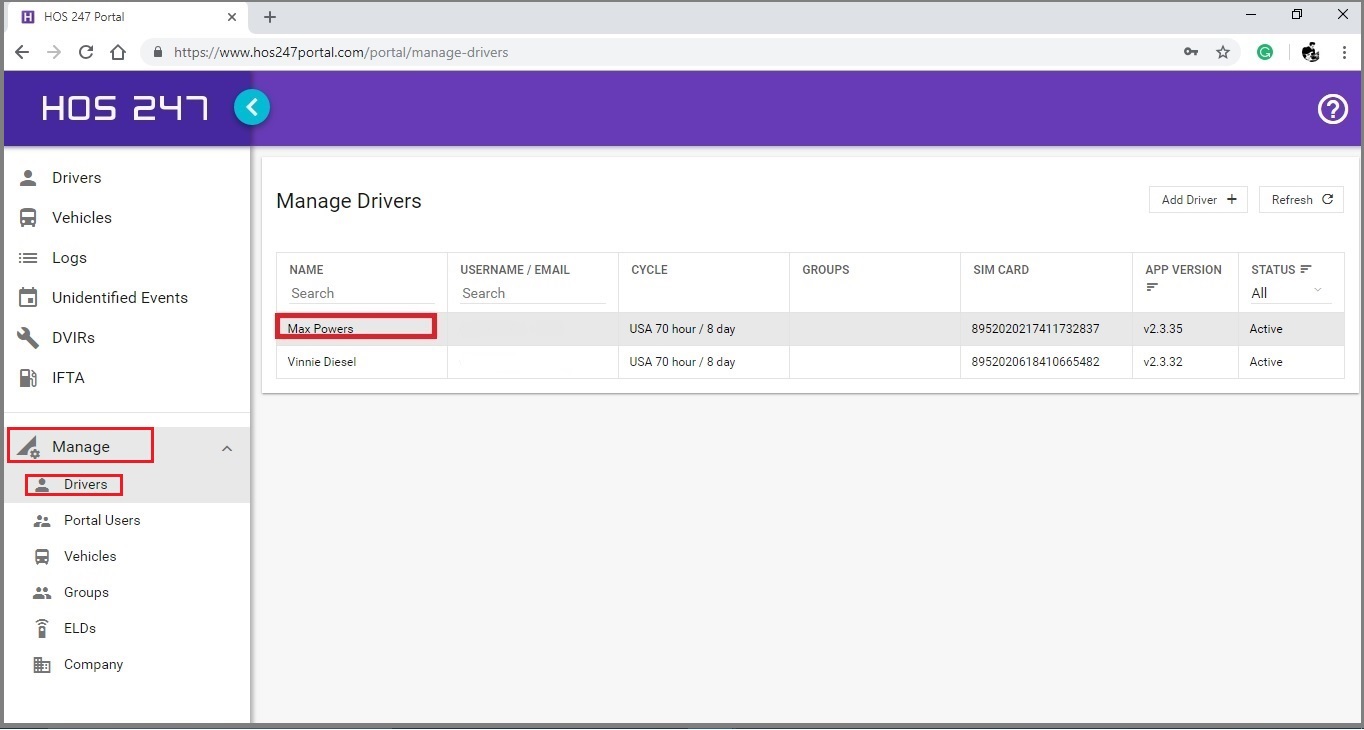 4. Now you are in the Edit Driver screen, you can see all the details of the user, type the new password and confirm it, then click on Save.