View, accept or decline fleet manager suggestions on the app Follow
1. On the HOS247 App after logging in and connecting to your ELD, any logbook suggestions will pop up on the screen on startup, as it shows in the screen below just tap on Show and will take you to the Suggestion Events screen, select the one you are accepting by tapping on the > symbol.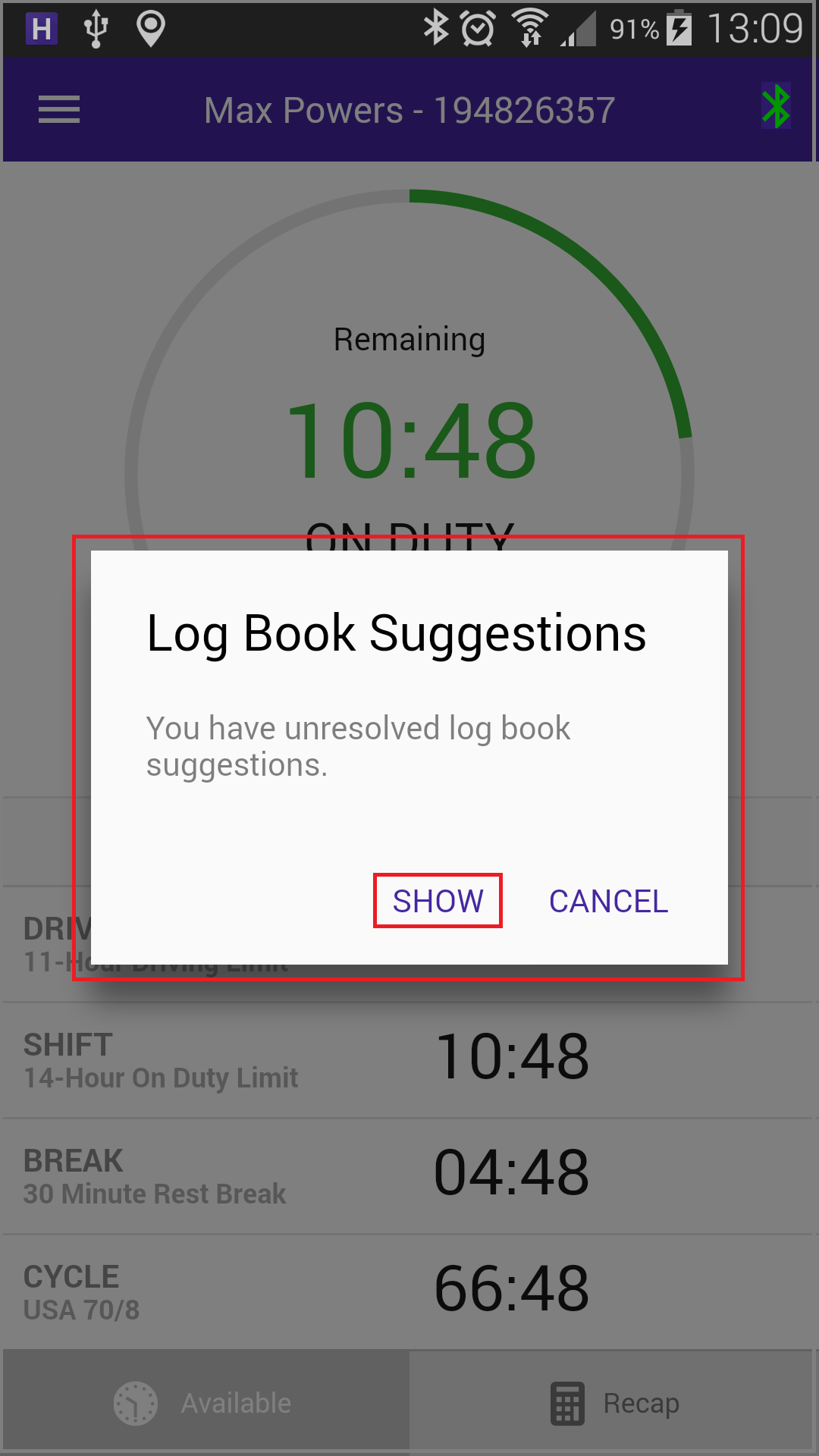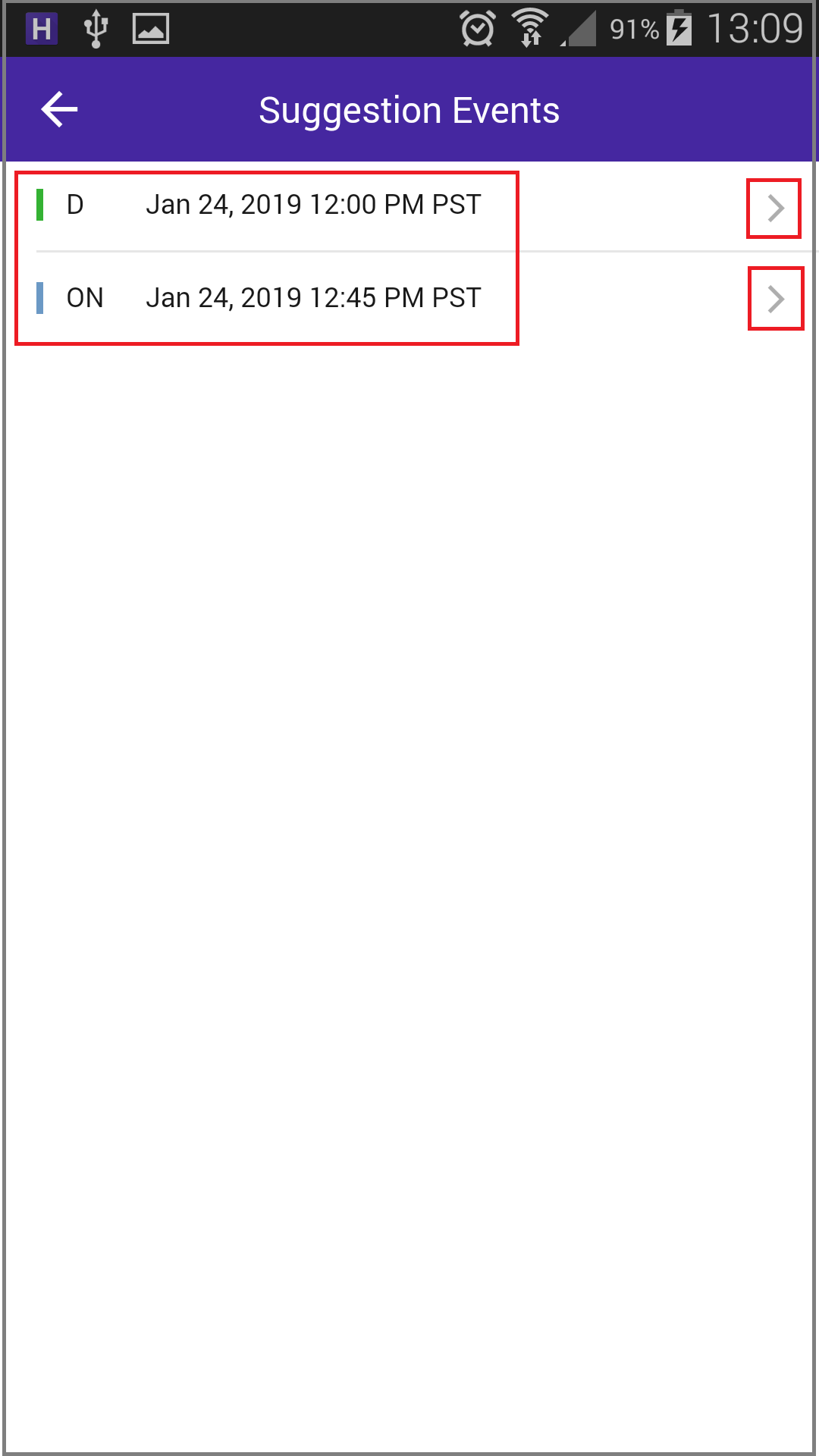 2. Now on the Suggested Event detail, review it and tap on accept or reject depending on your decision, a pop-up screen will notify you of a Current Status Change, tap OK if you wish to accept.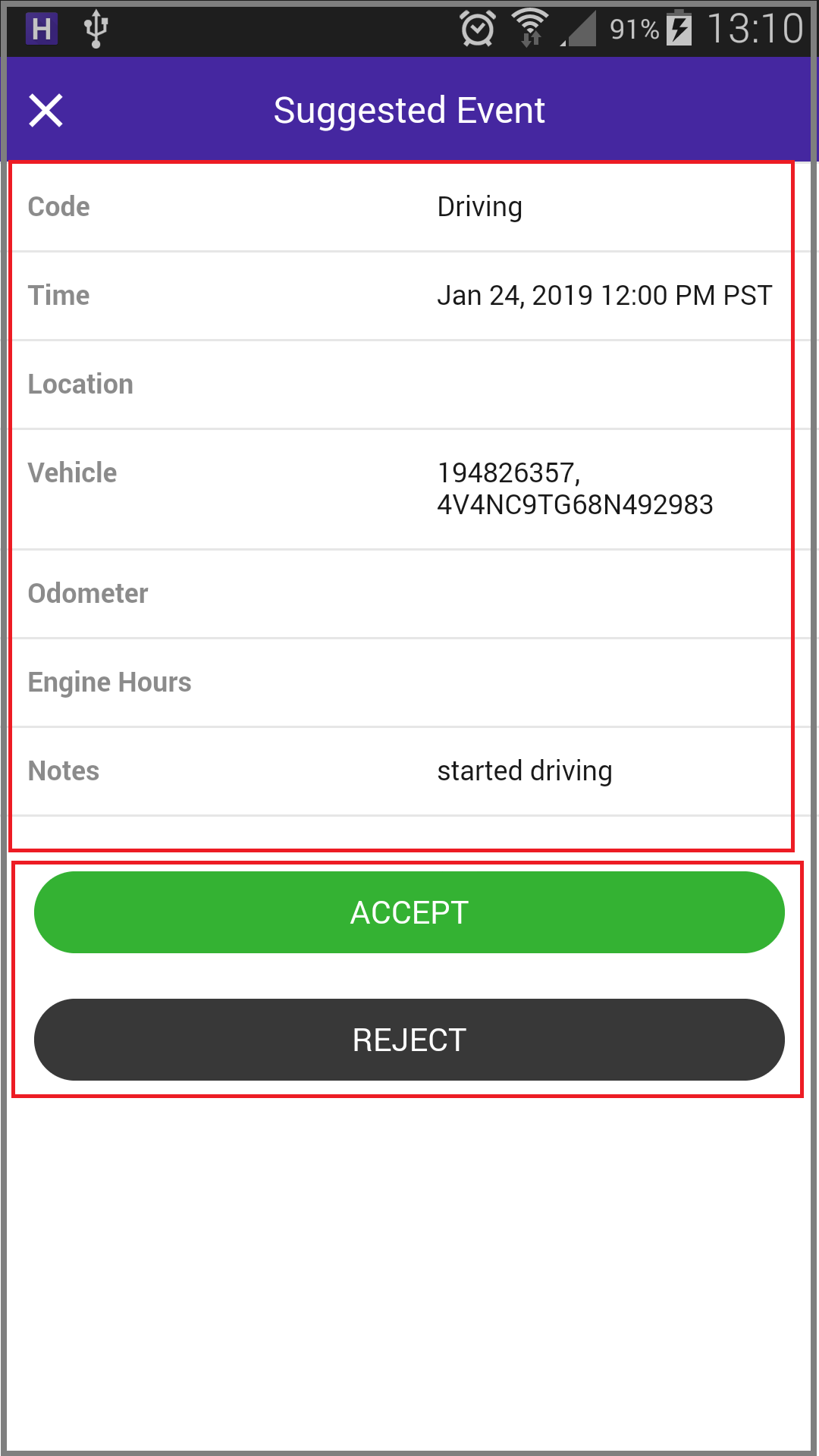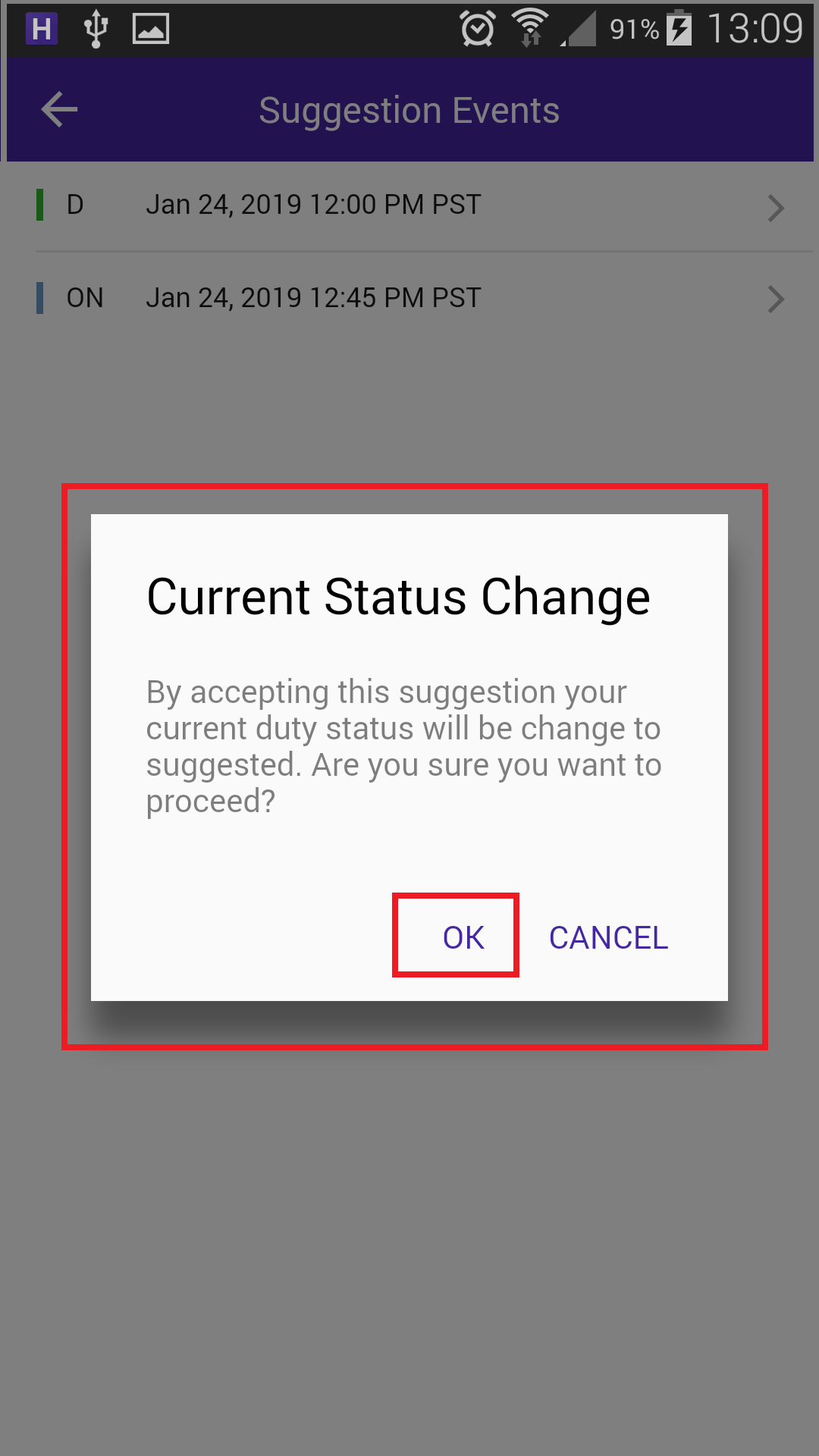 Now in case you are already inside the app and want to see if there are any log's suggestions.
1. Go to Menu > Logs and then select the icon marked in red.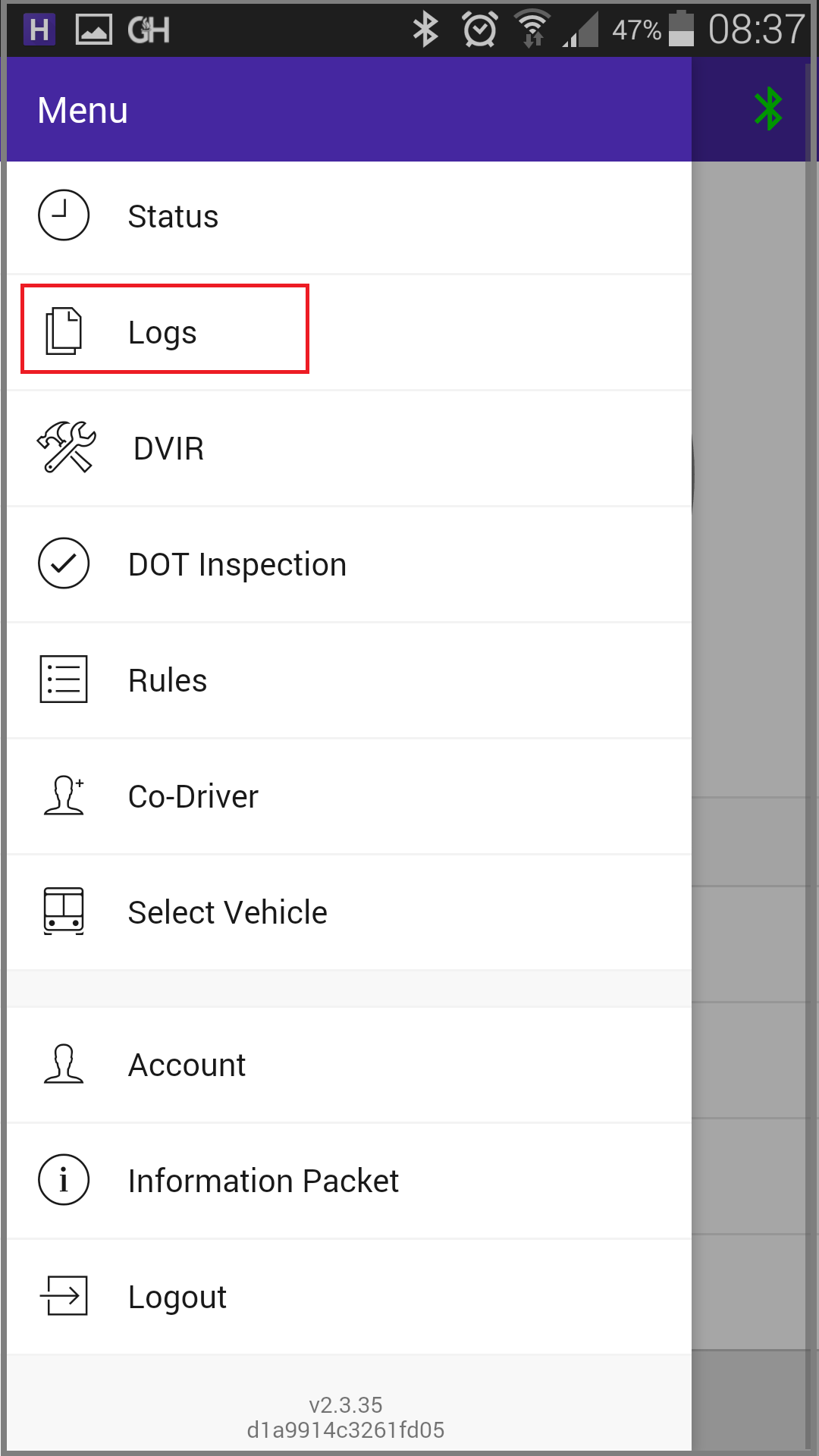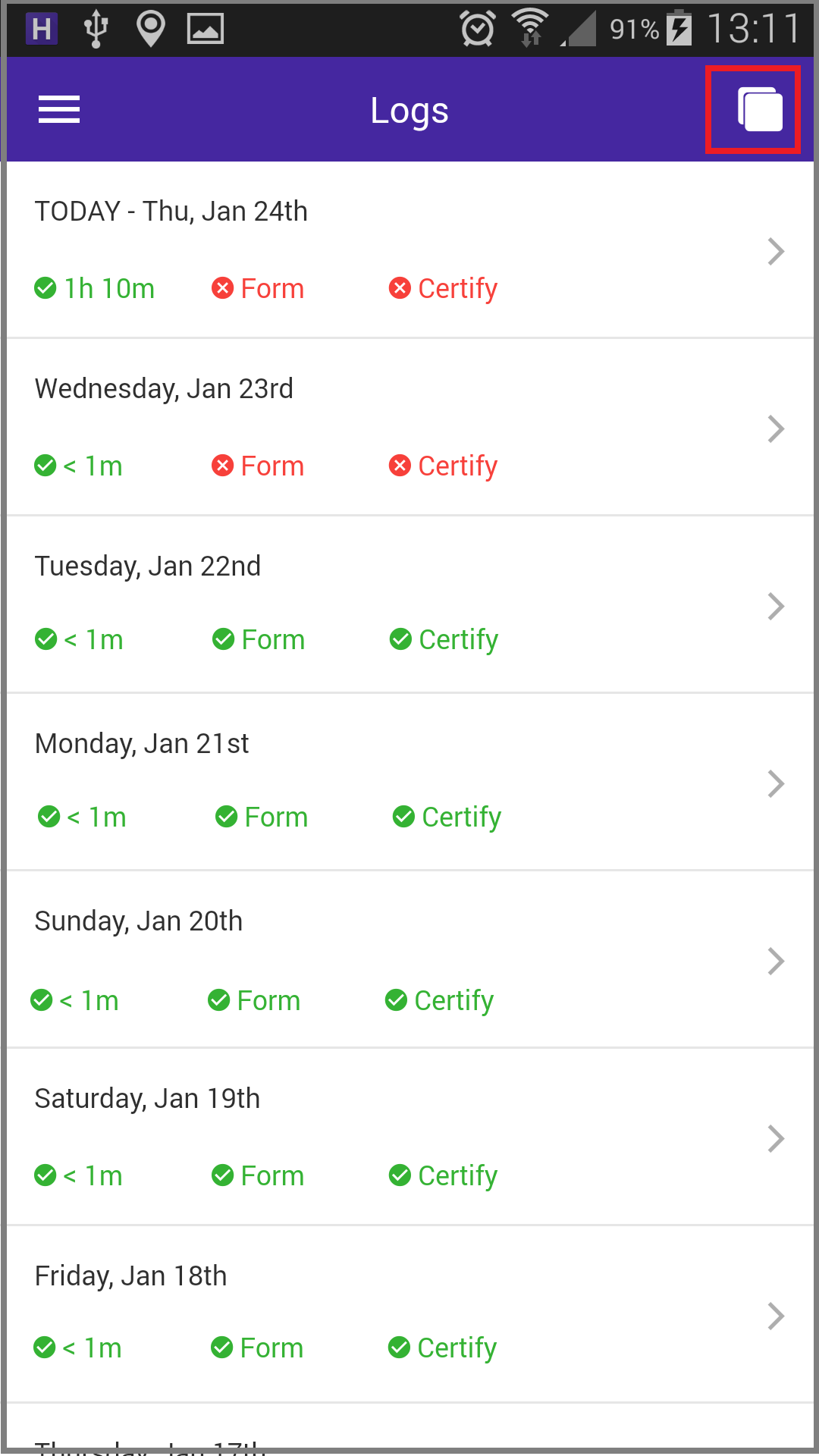 2. Two options come up, the Suggested Events (where you can accept or reject suggestions. as described above.) and the Unidentified Events Option.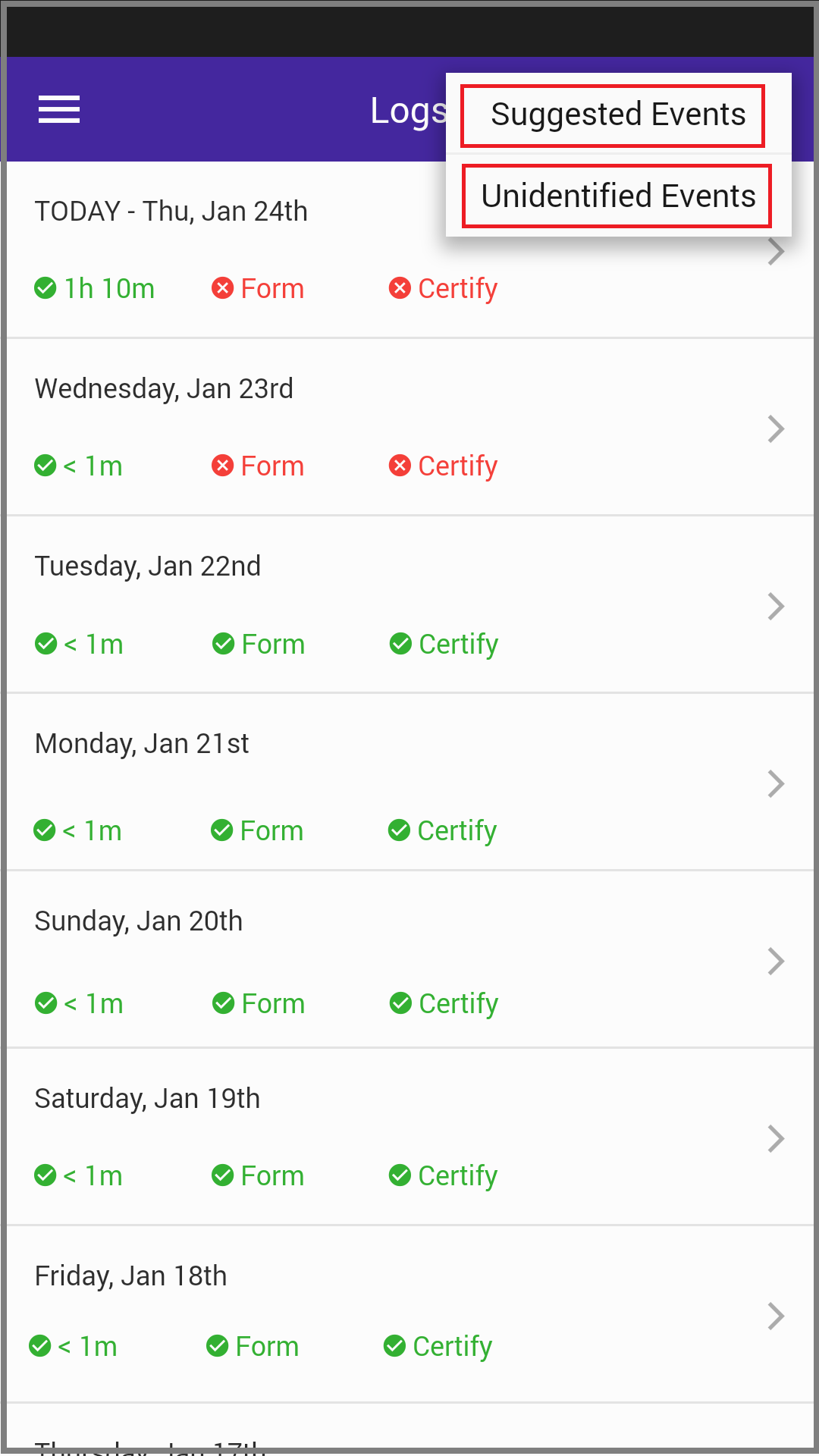 3. On the Unidentified Events screen, you can review the Unclaimed and Rejected Events.