What to do at a Roadside DOT Inspection Follow
When a DOT officer pulls over a vehicle for a roadside inspection, a driver may be required to hand over his or her device to let the officer inspect the logs, when the HOS247 app is in DOT inspection mode the DOT officer will be able to access the past 8 days of logs.
1. Go to Menu>DOT inspection.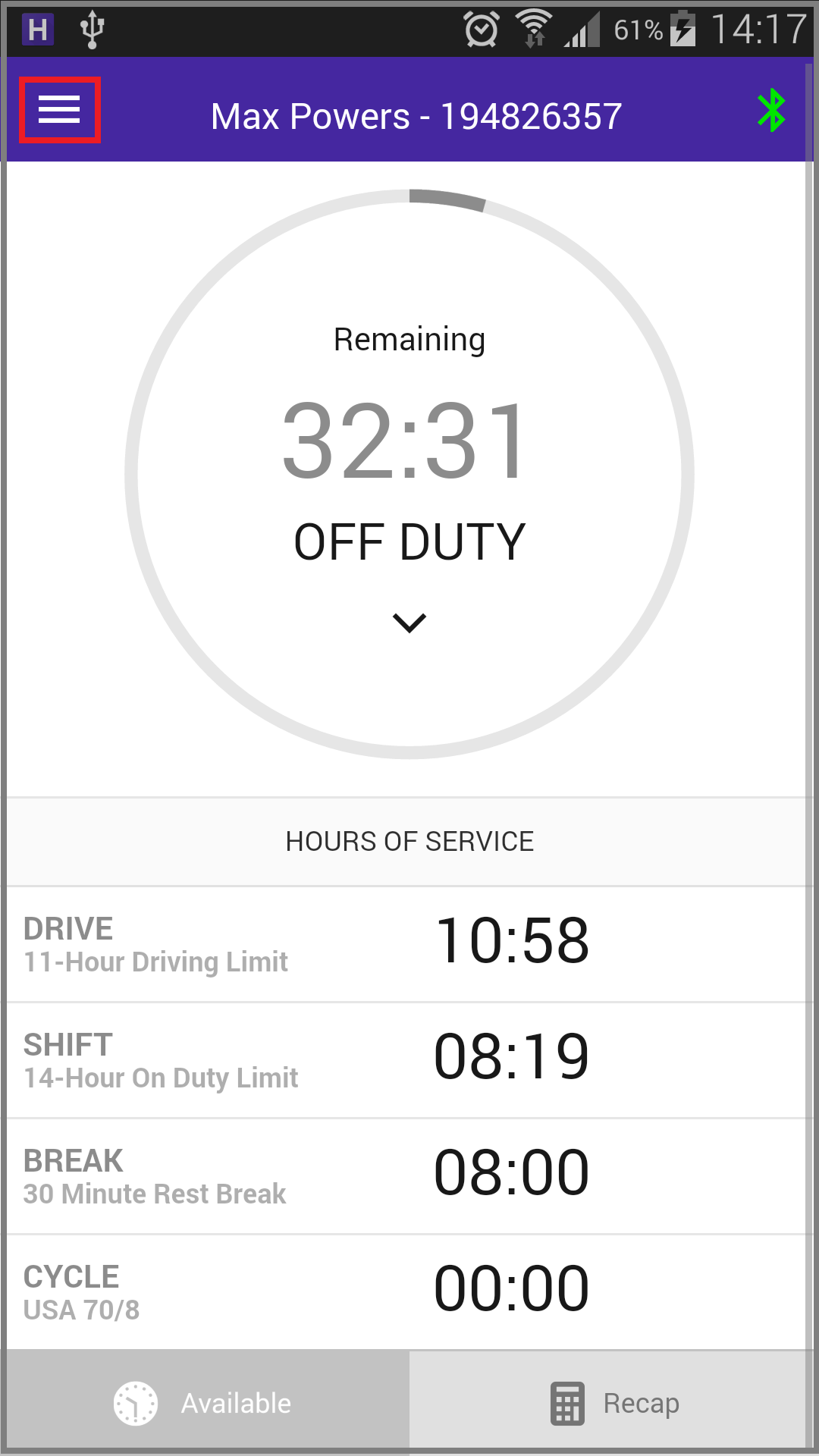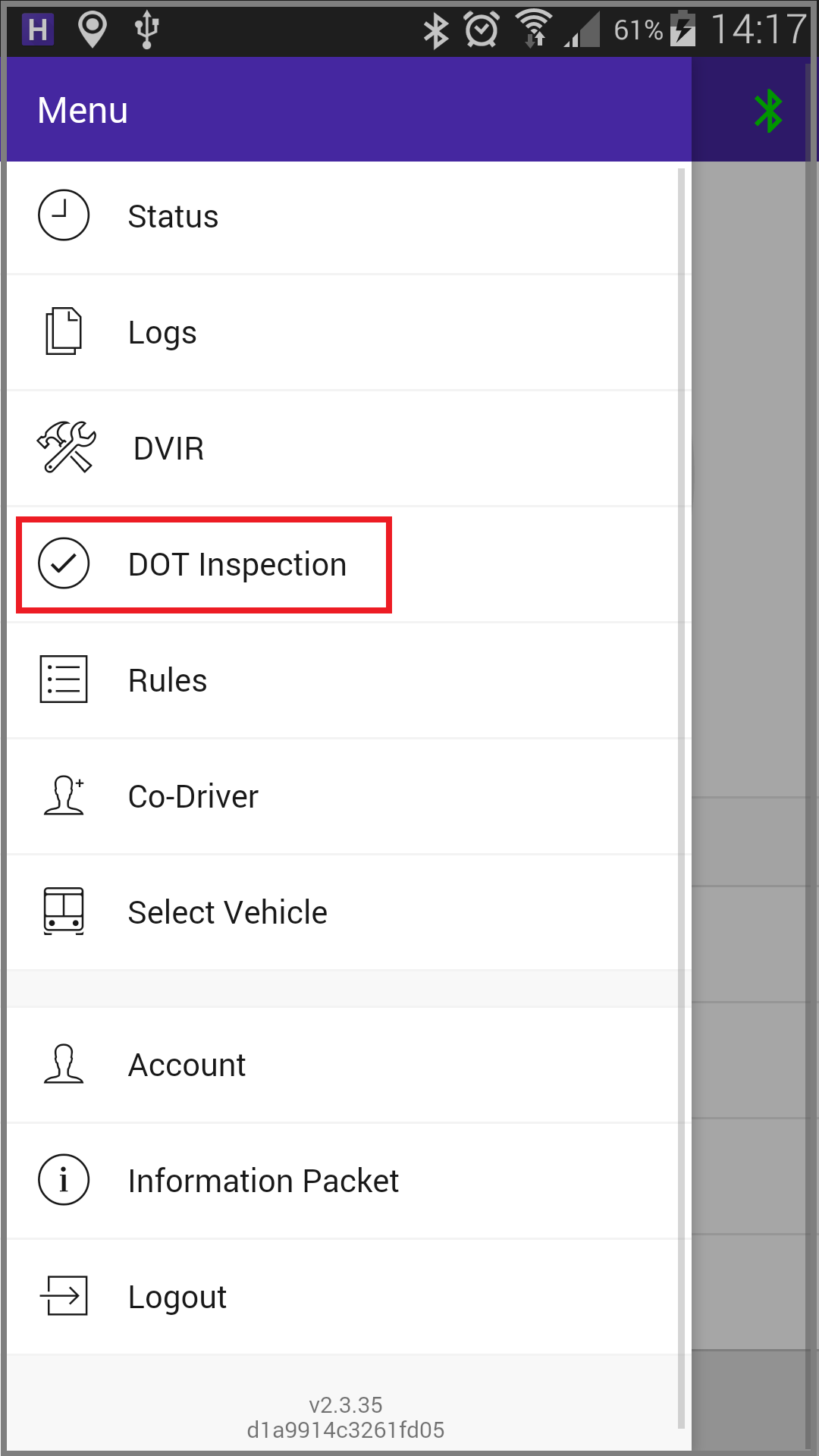 2. In the DOT Inspection screen tap on Start Inspection, and the inspection logs screen will show up immediately and the scroll keys to go through the 8 days.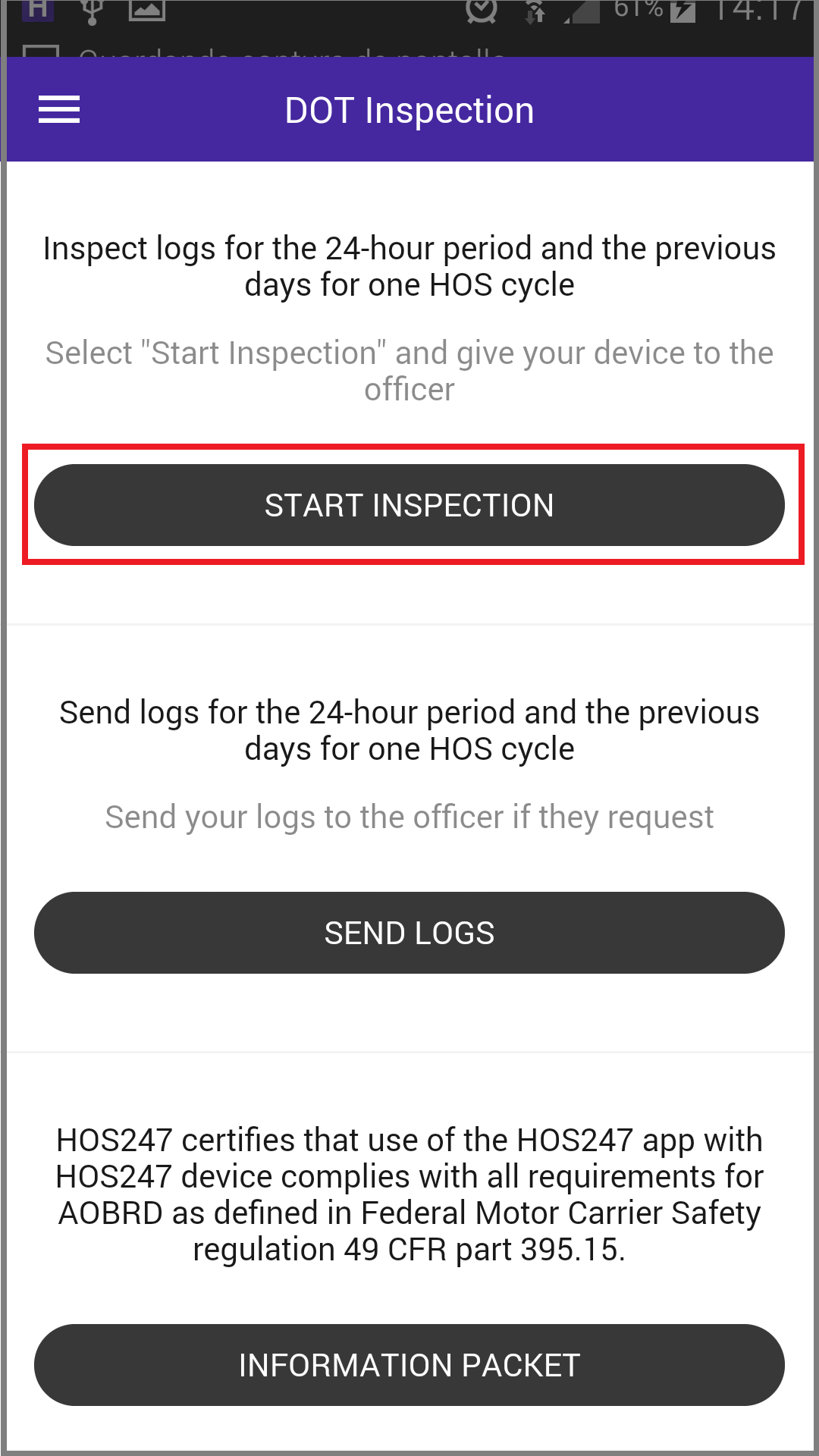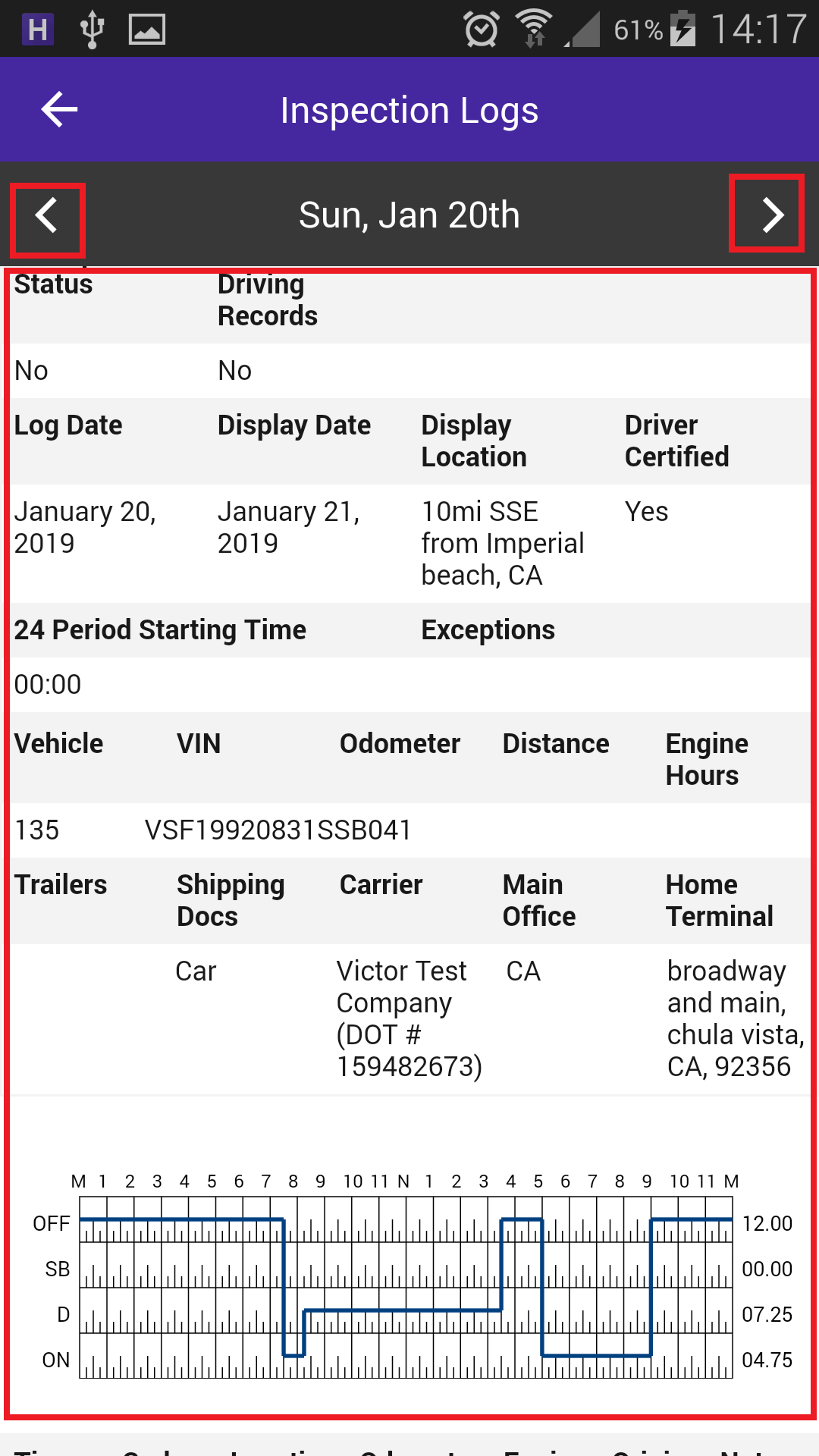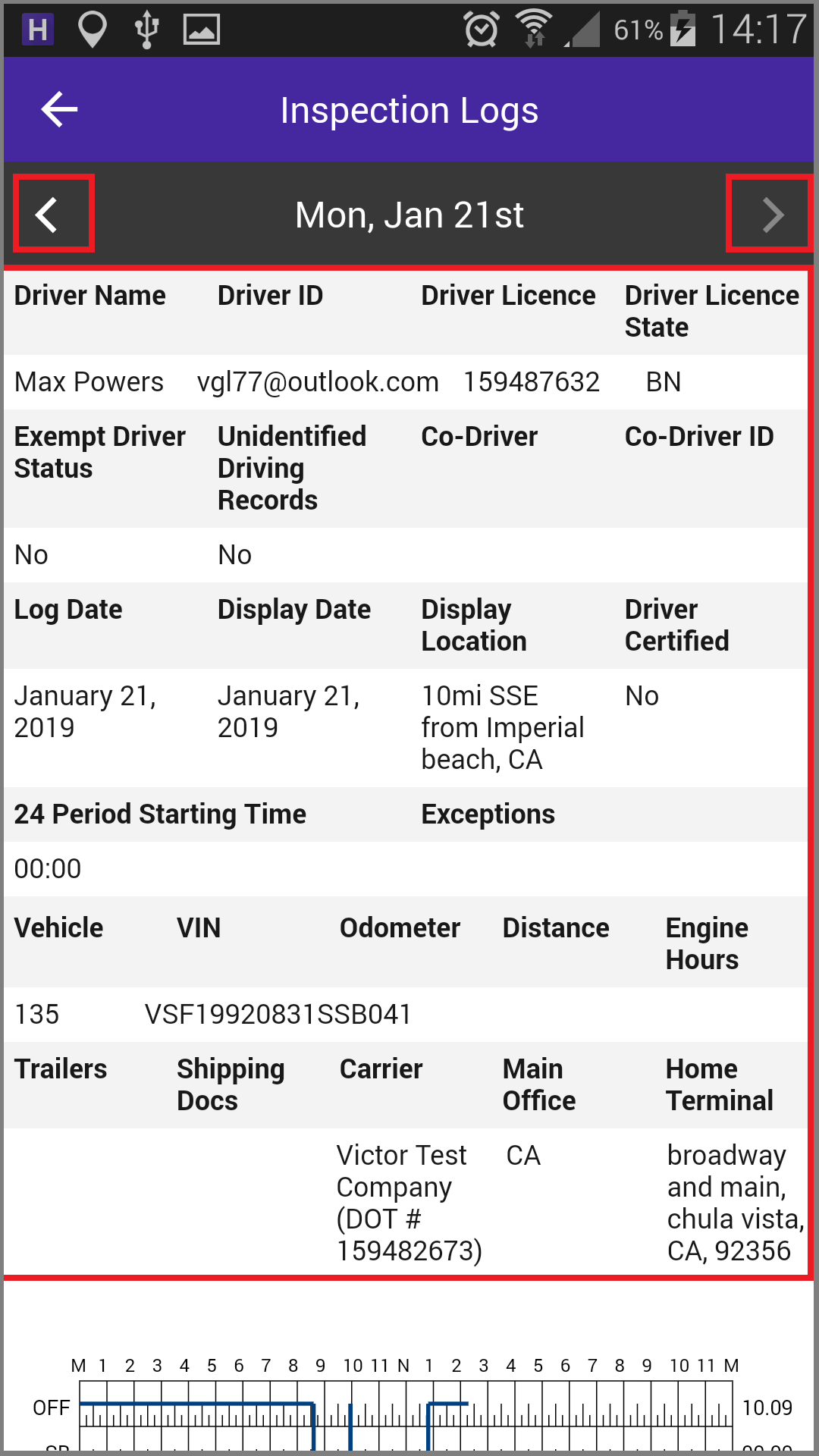 3. If the officer asks for your logs via email just tap on the back arrow to the DOT Inspection screen and tap on SEND LOGS and the fill out the email address of the recipient and tap on SEND