Add a co-driver on the app Follow
Note: All drivers keeping logs must have their own accounts on https://www.hos247portal.com The application only allows a single individual to track his or her Hours of Service on each account. Additionally, the application only audits for Hours of Service Violations for individuals, not teams.

1. Go to Menu>Co-Driver.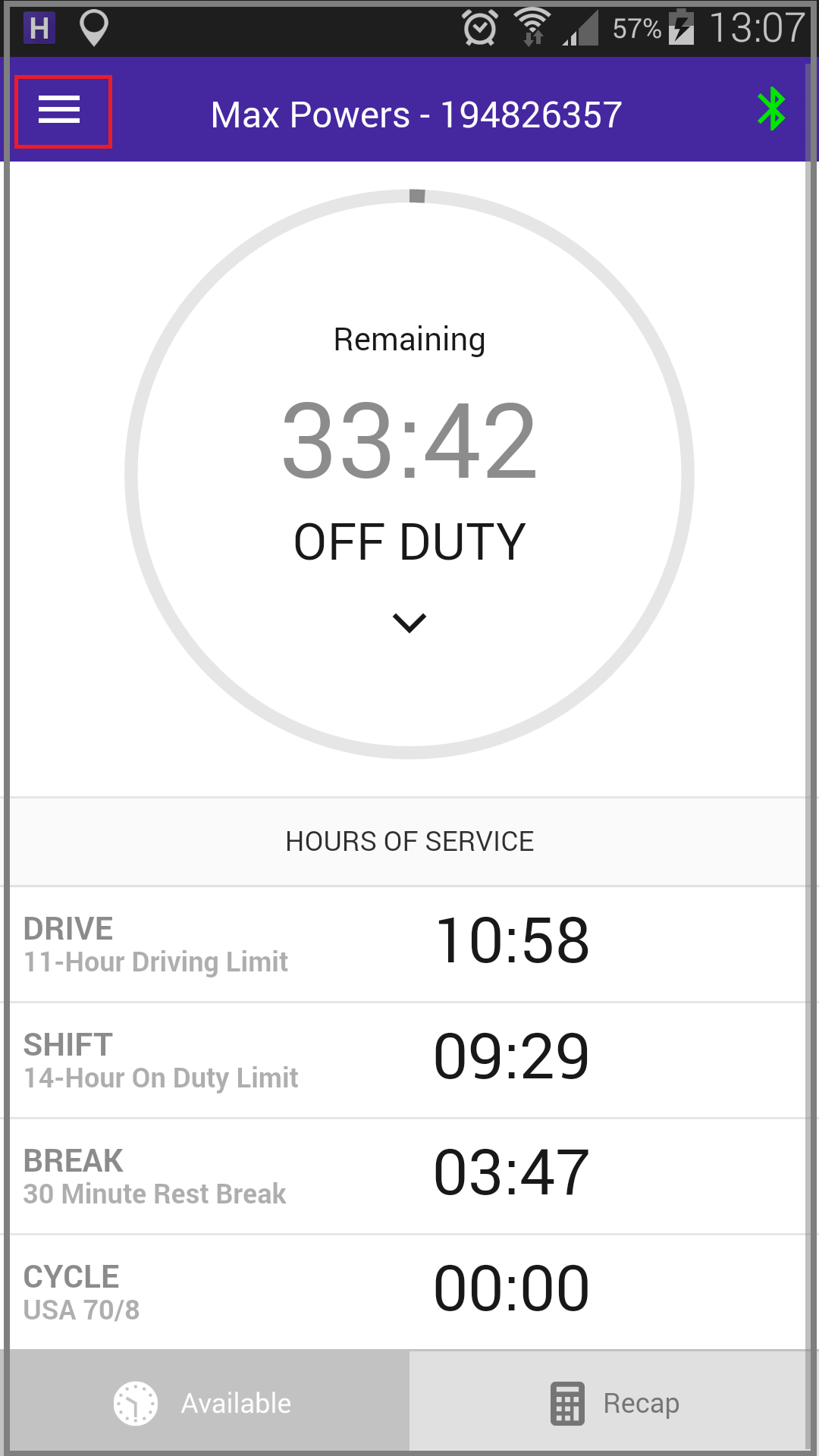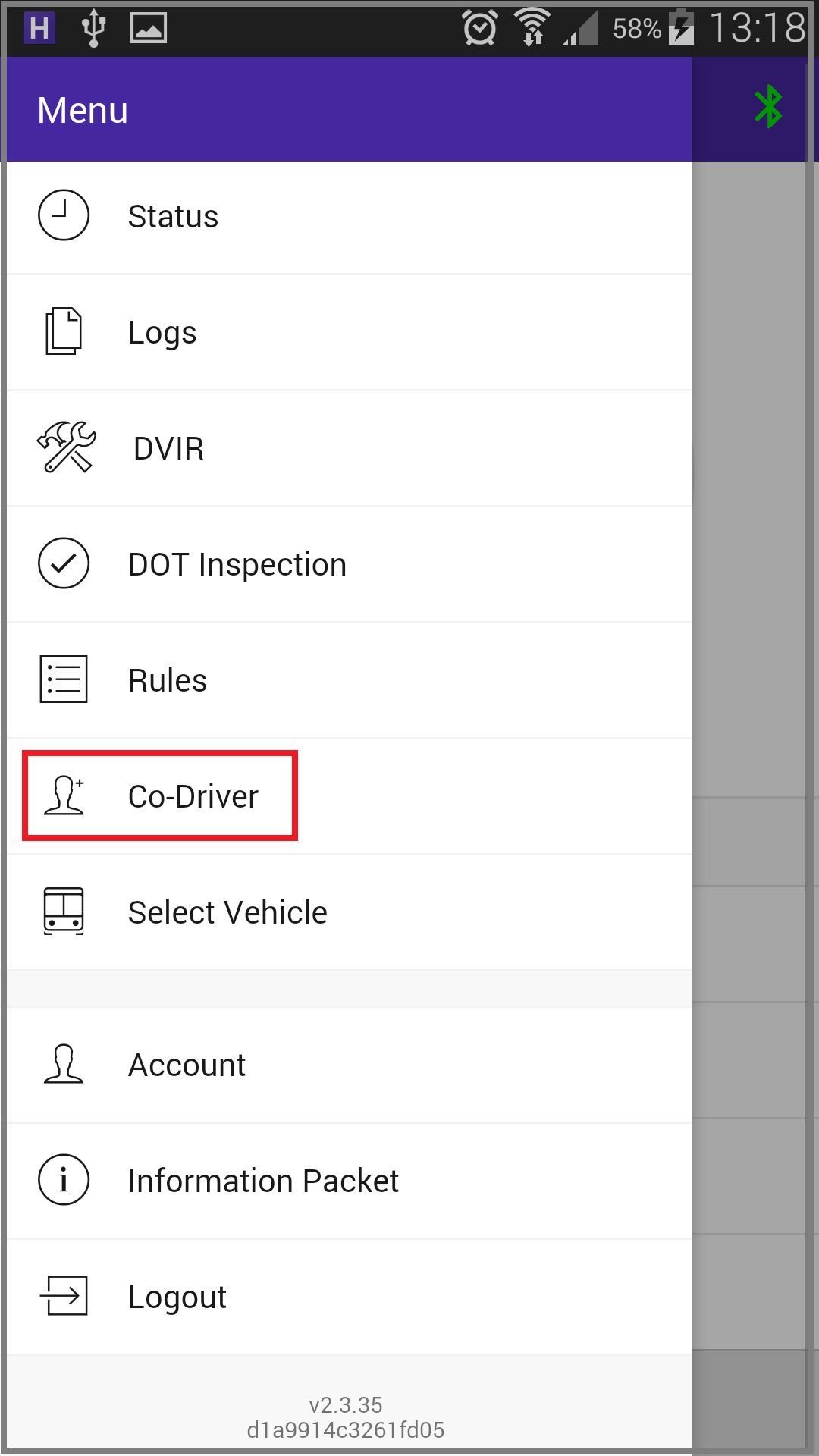 2. On the select Co-Driver tab choose the name of your co-driver and tap on OK.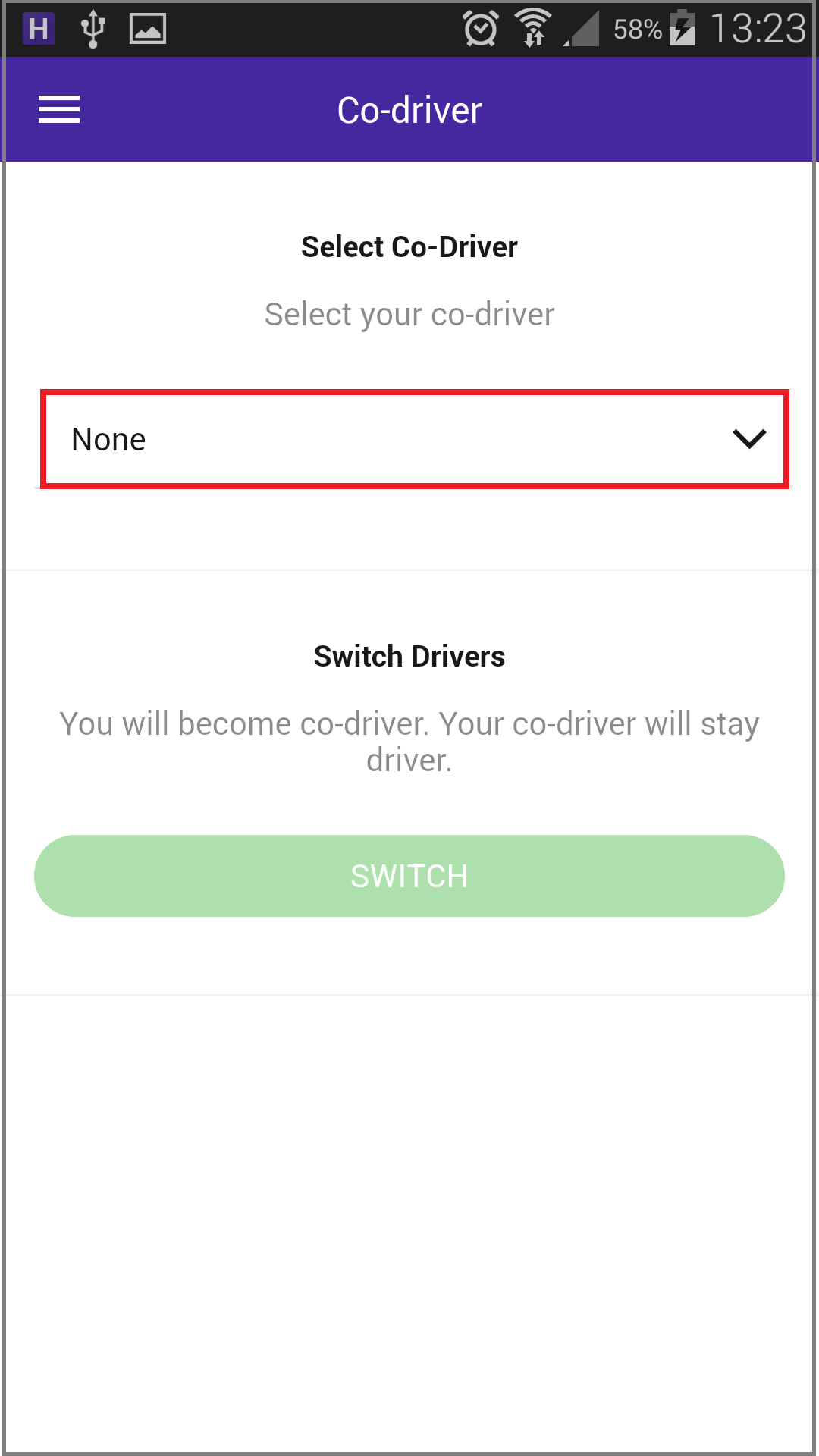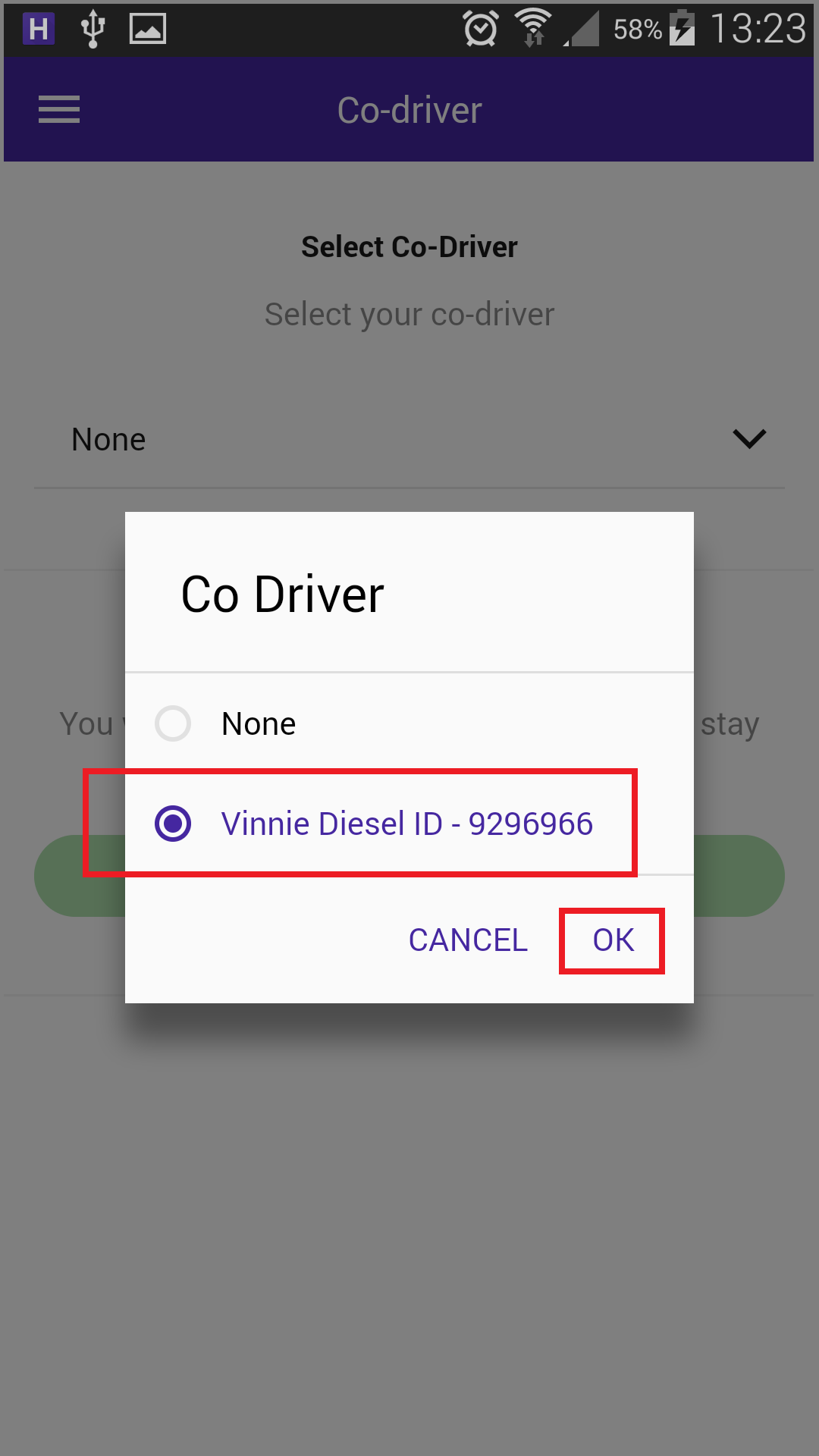 3. Now you can see your Co-Driver's Name added, and if needed you can change drivers, just select the driver and press Switch.