1. Go to Menu > Logs.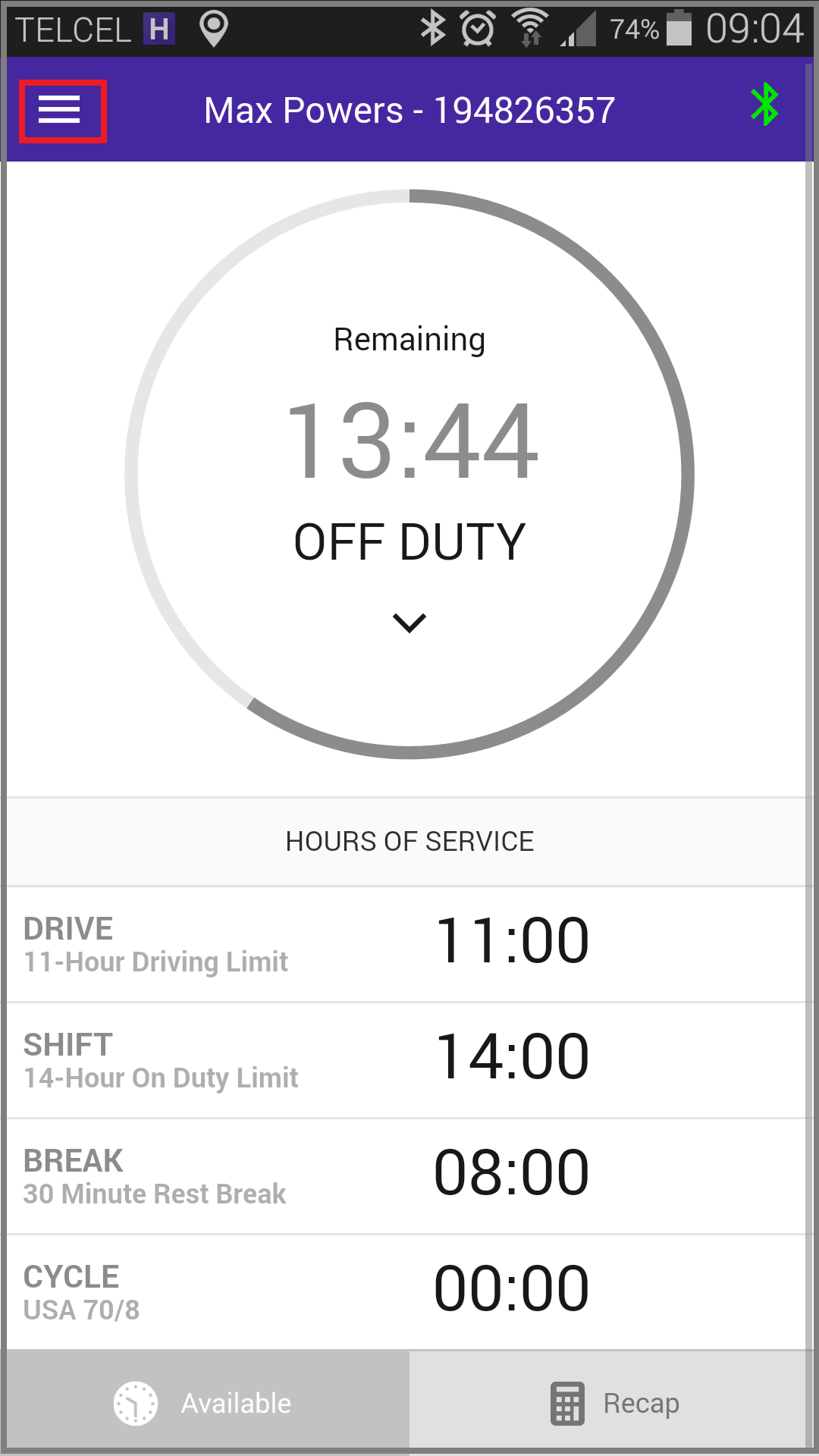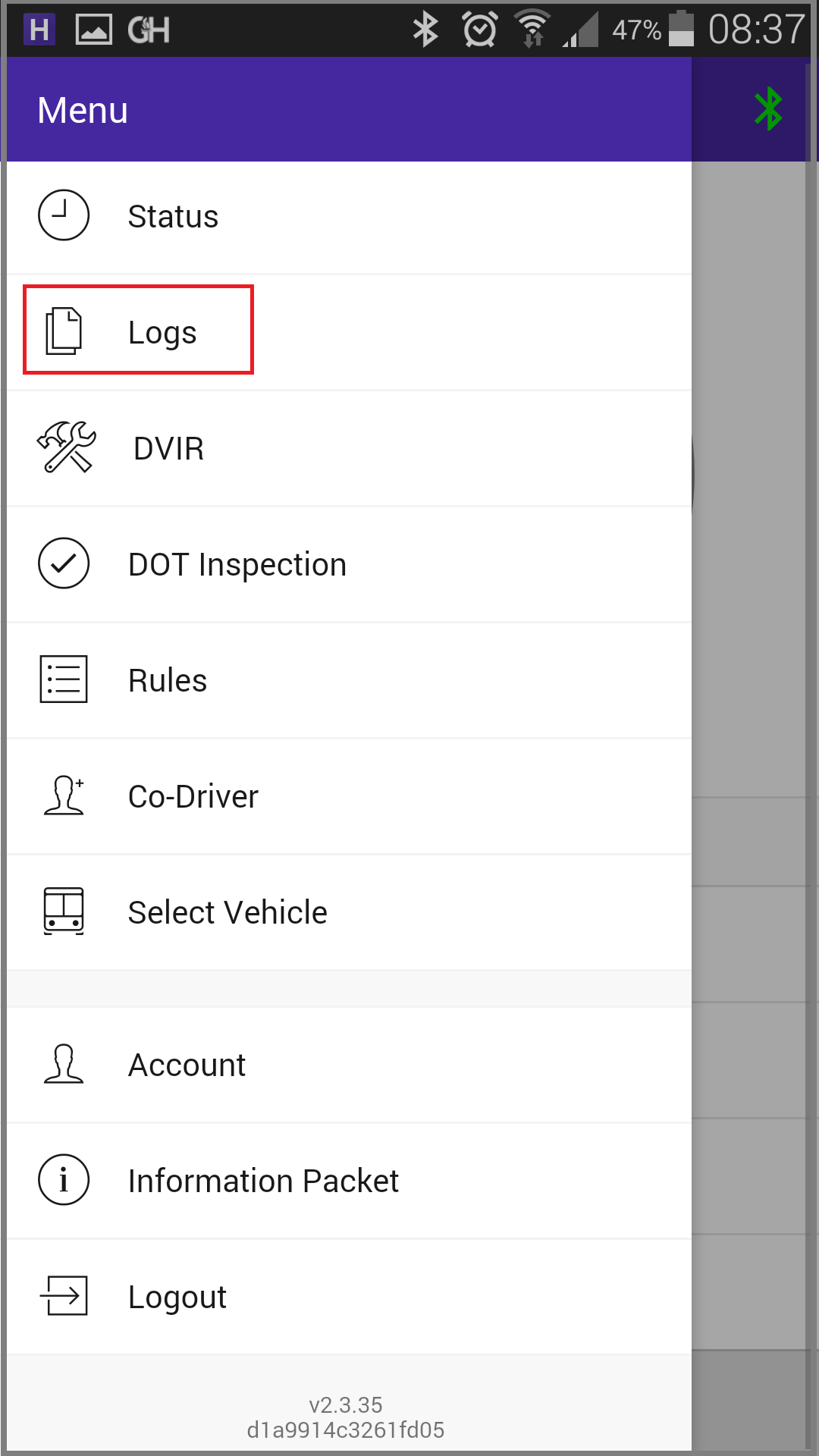 2. On Logs screen select the day you want to certify, it will show you the events that were logged on the day, you will have 3 options at the bottom of the screen Events, Form and Certify.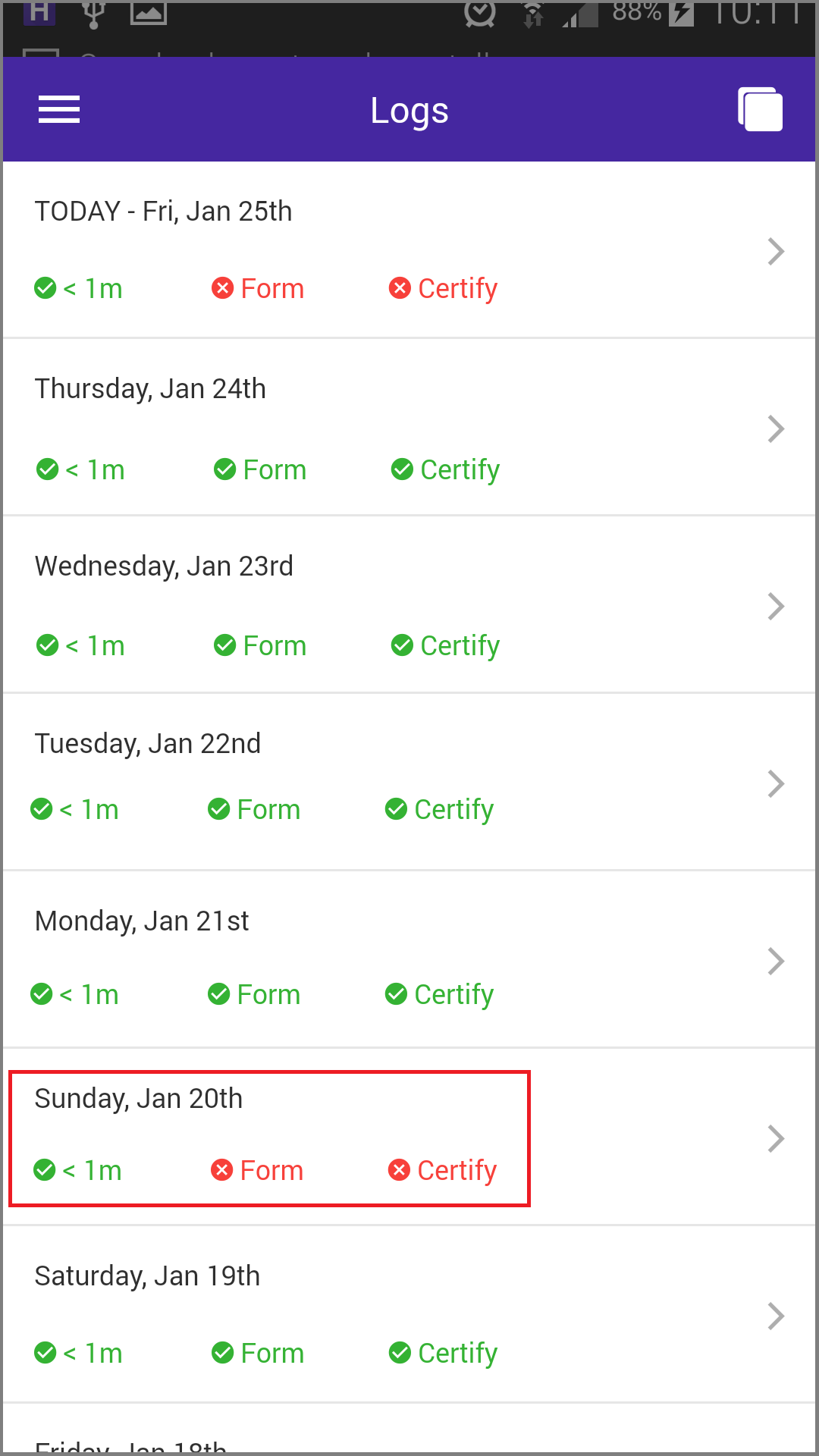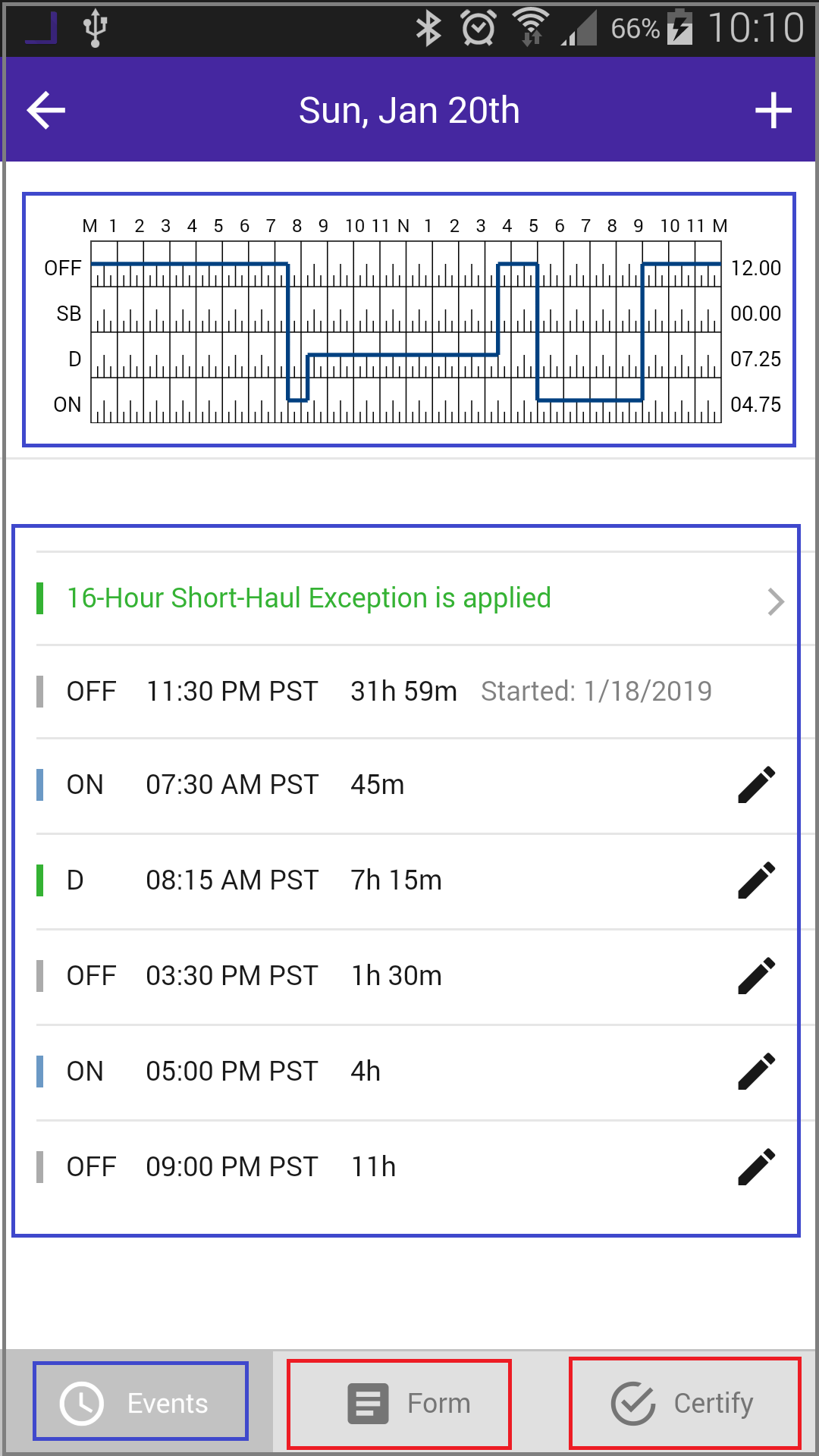 3. Go to Form so you can review the information there and edit if necessary after you have finished tap on save.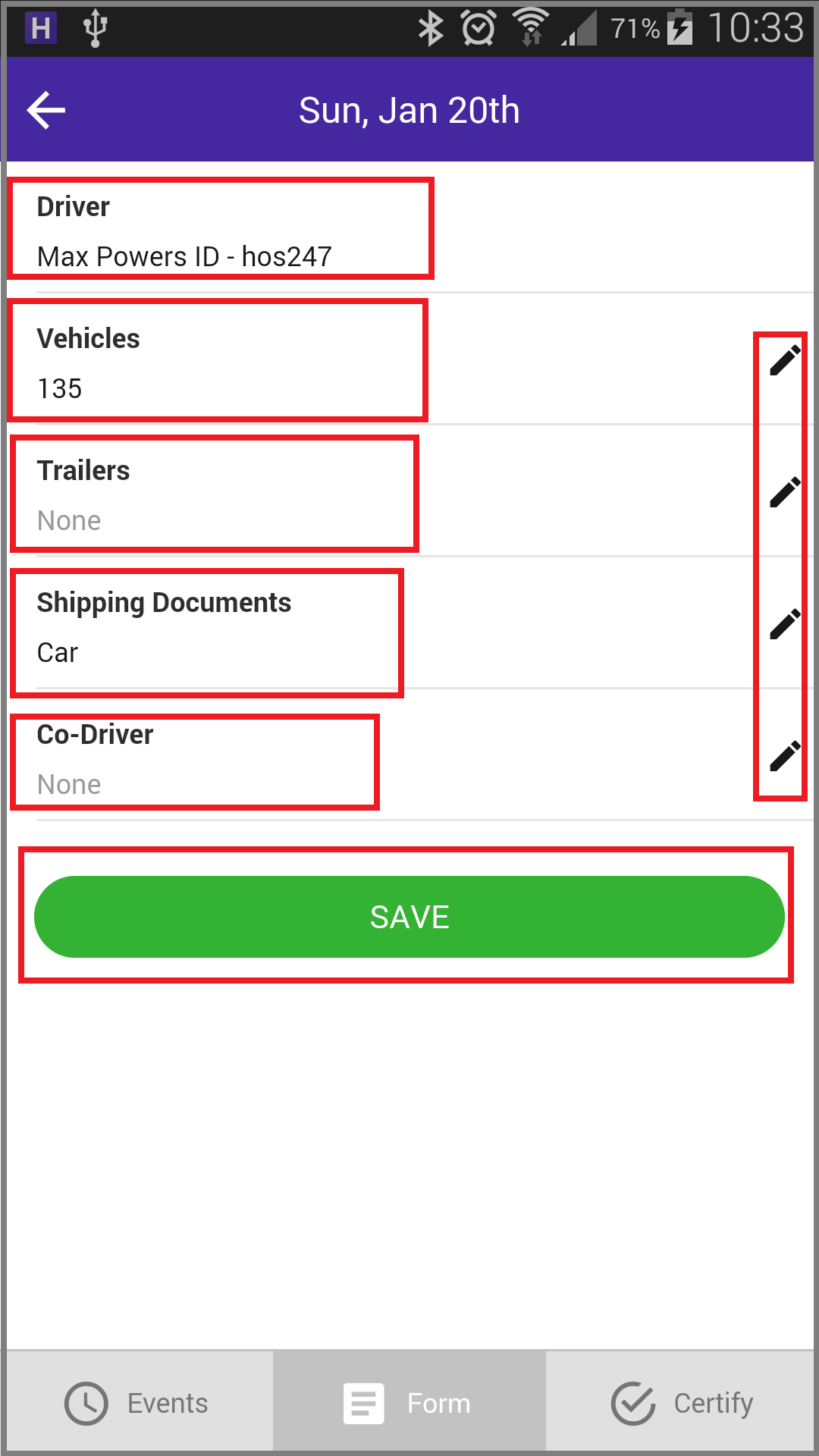 4. Go to Certify, here you will find a blank square you can write your personal signature for certification, after finishing tap on Agree, now your personal signature is on the App and you will be able to certify any log just by tapping on Agree on any Log.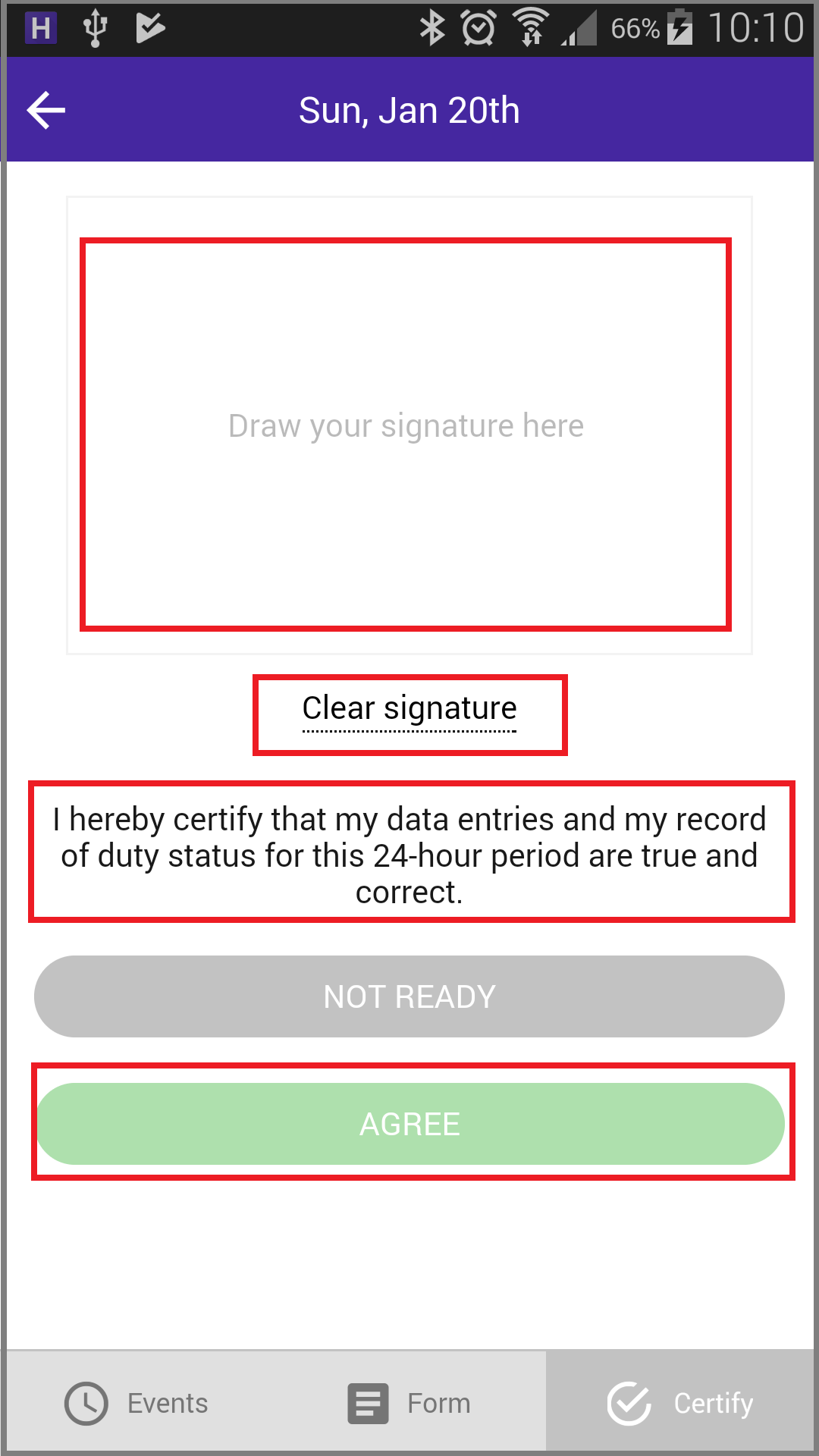 5. Now on the Logs screen, you can see the log of the day you certified is in green as certified.