1. On the main screen, tap the status circle,
select your new duty status from the options in the Change Status screen.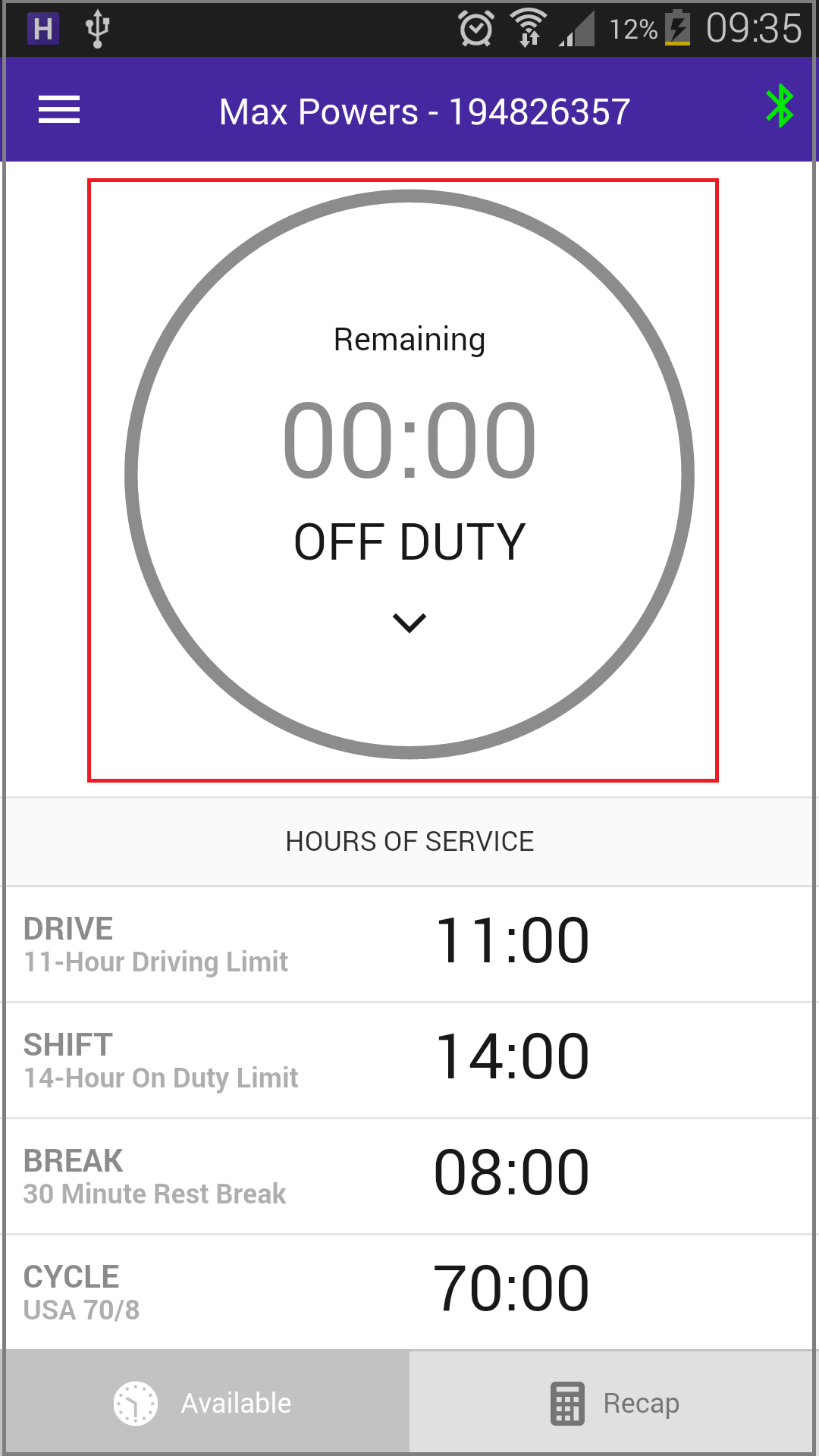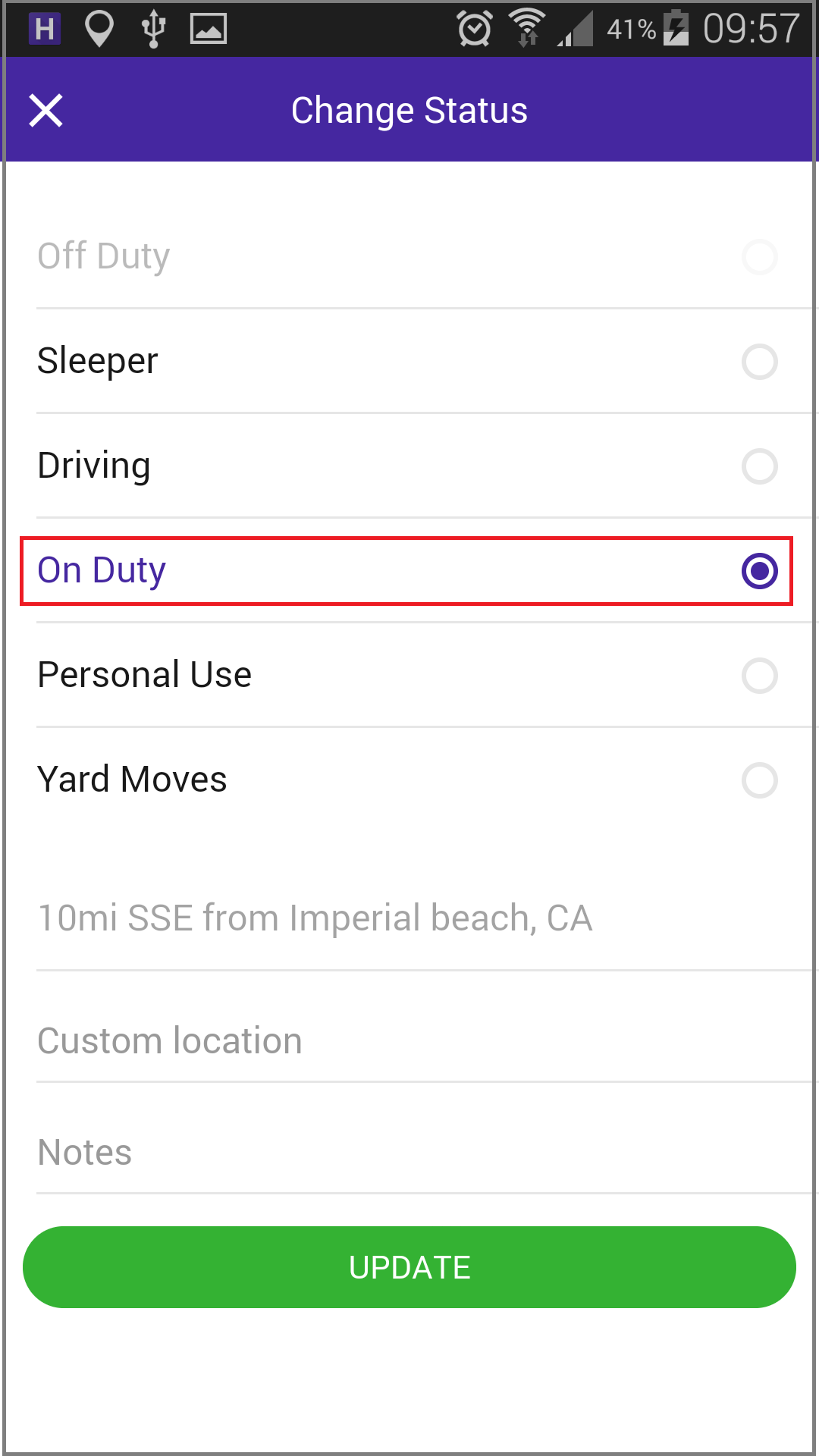 2. Tap on the Custom location field to enter your current location. enter Notes, such as lunch break or pre-trip Inspection.
3. Tap on Update, and your new status will be displayed on the main Logs screen.