Apply the 16-hour Short-Haul Exception Follow
The 16-hour short-haul exception allows drivers on US 70/8 or US 60/7 cycles to extend their 14-hour window by 2 hours every week. To be able to take the short-haul exception, you must enable the 16-Hour Short-Haul Exception.
1. To enable go to Menu>Logs.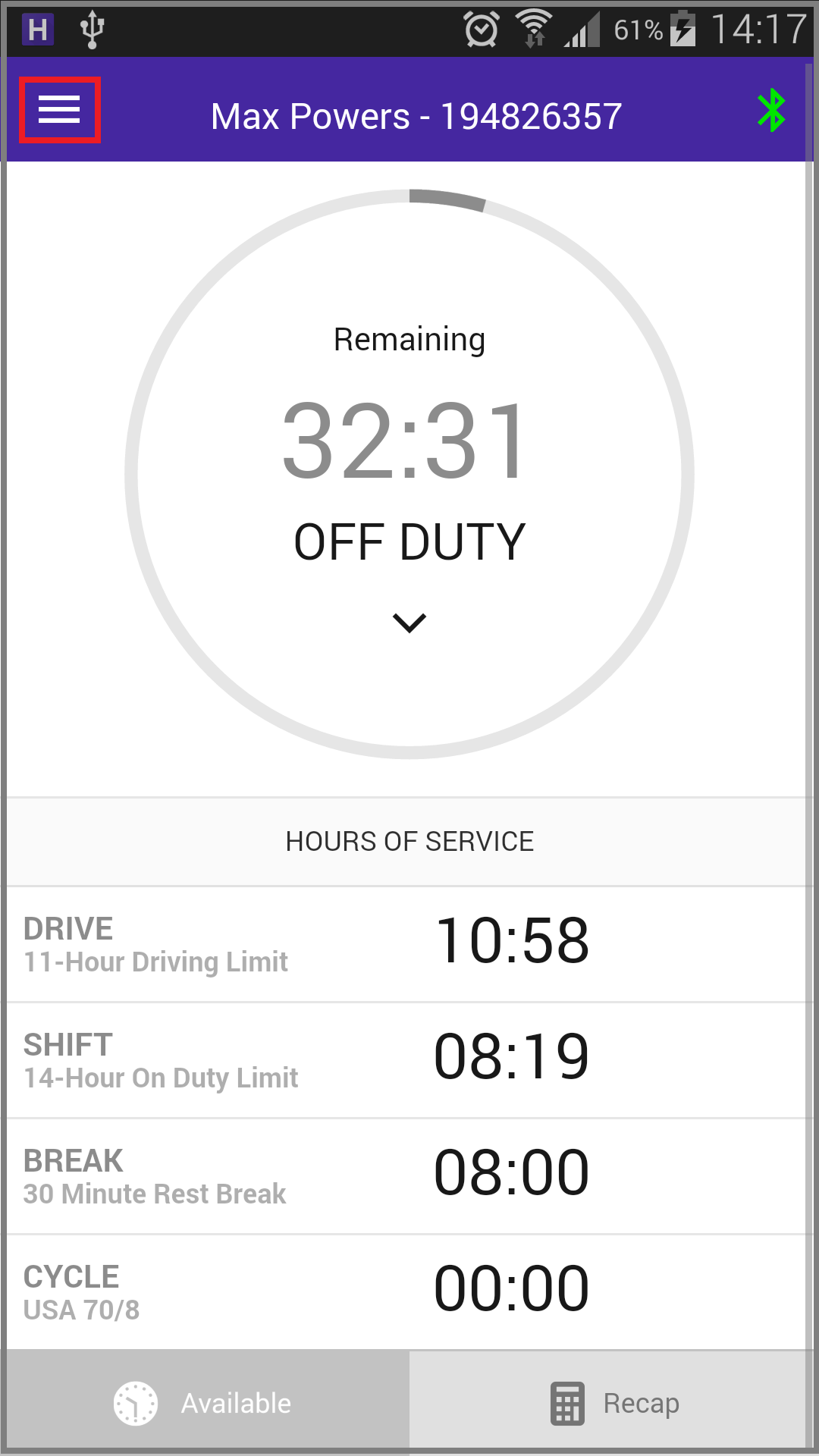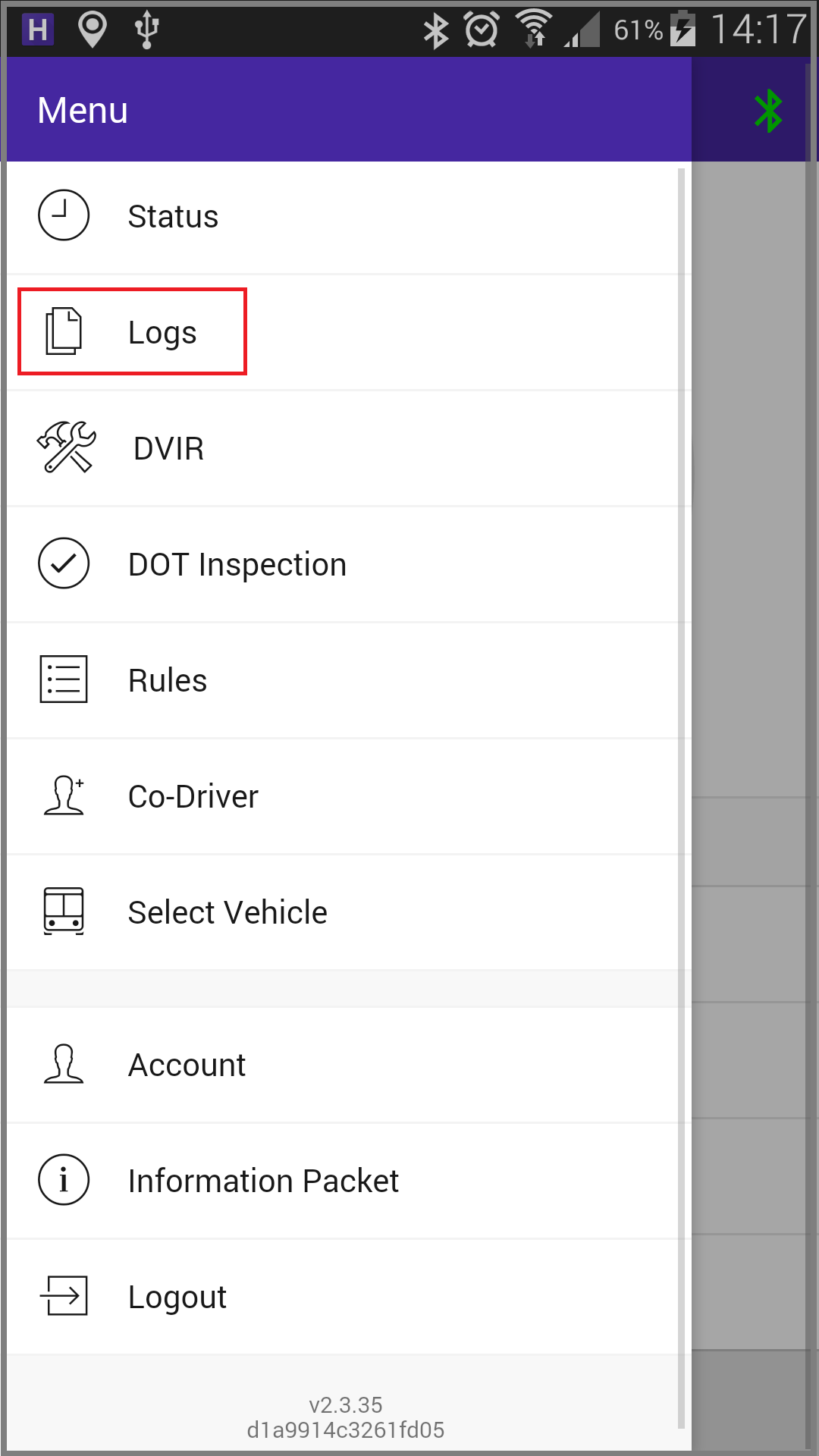 2. On the Logs screen, select the day that you would like to take a 16-hour short-haul exception and tap on the blue color Short-Haul exception banner.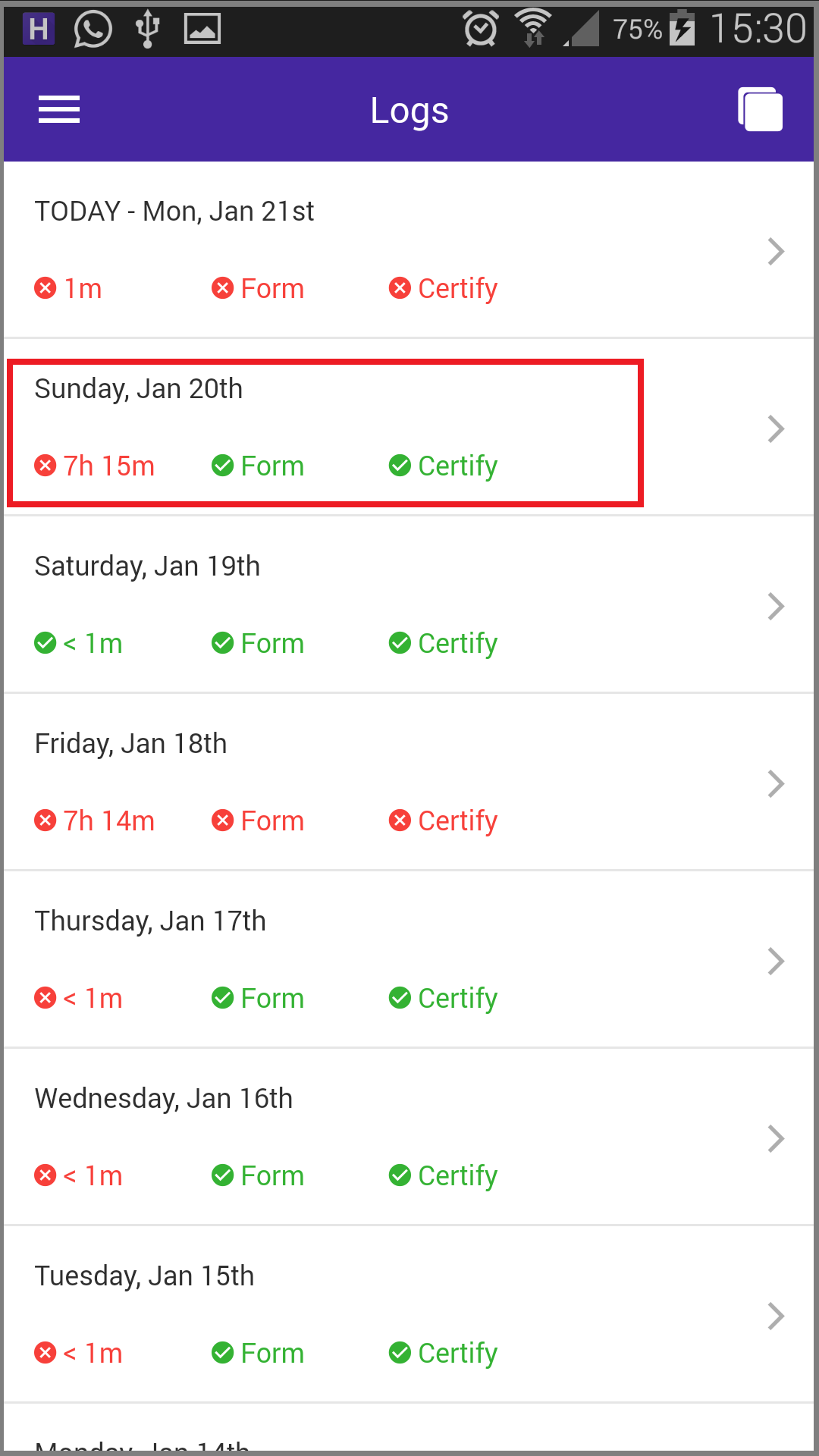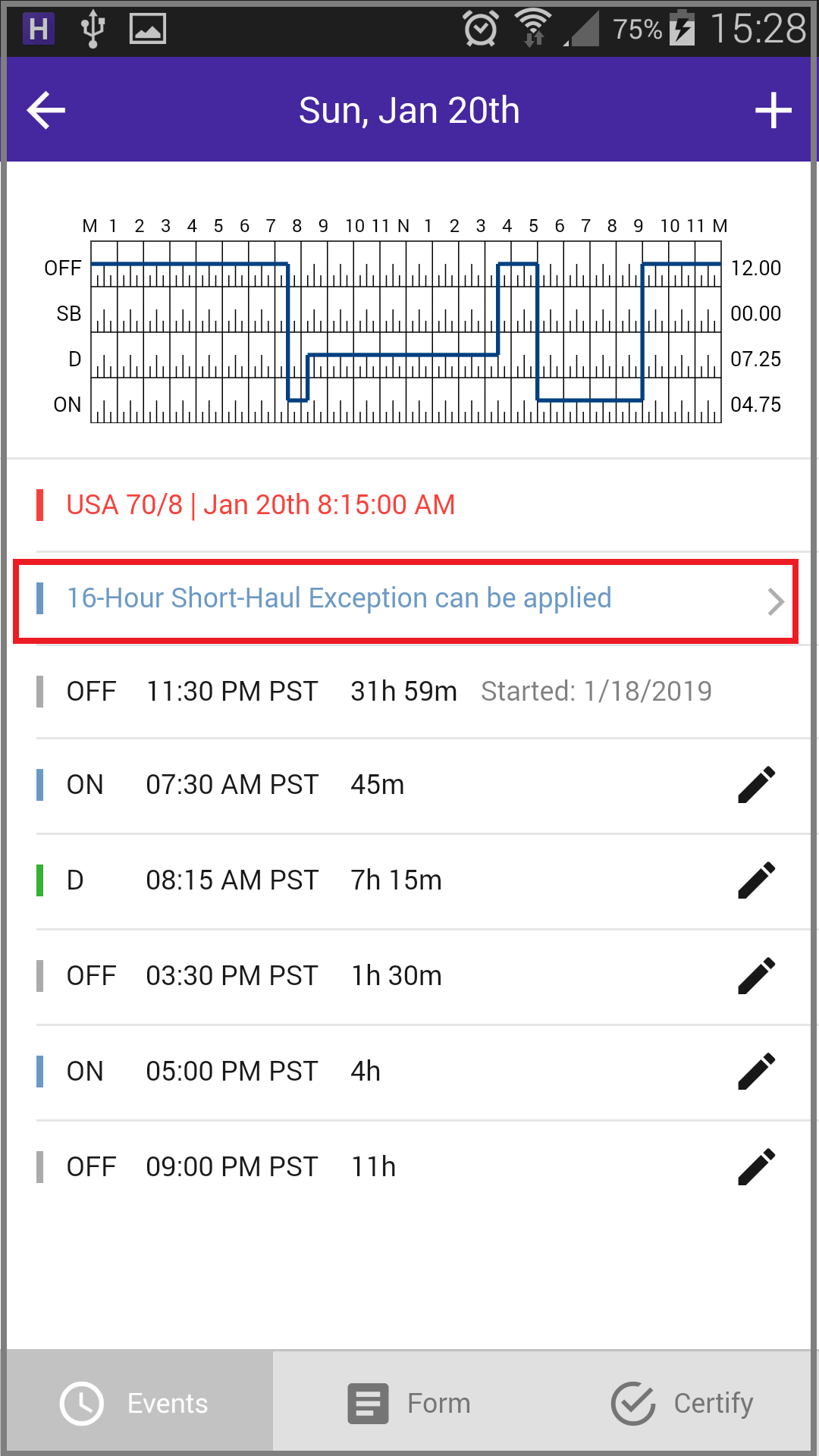 3. The Apply Exception notice comes up and just tap on apply, and you will now see it active in color green on your selected day log.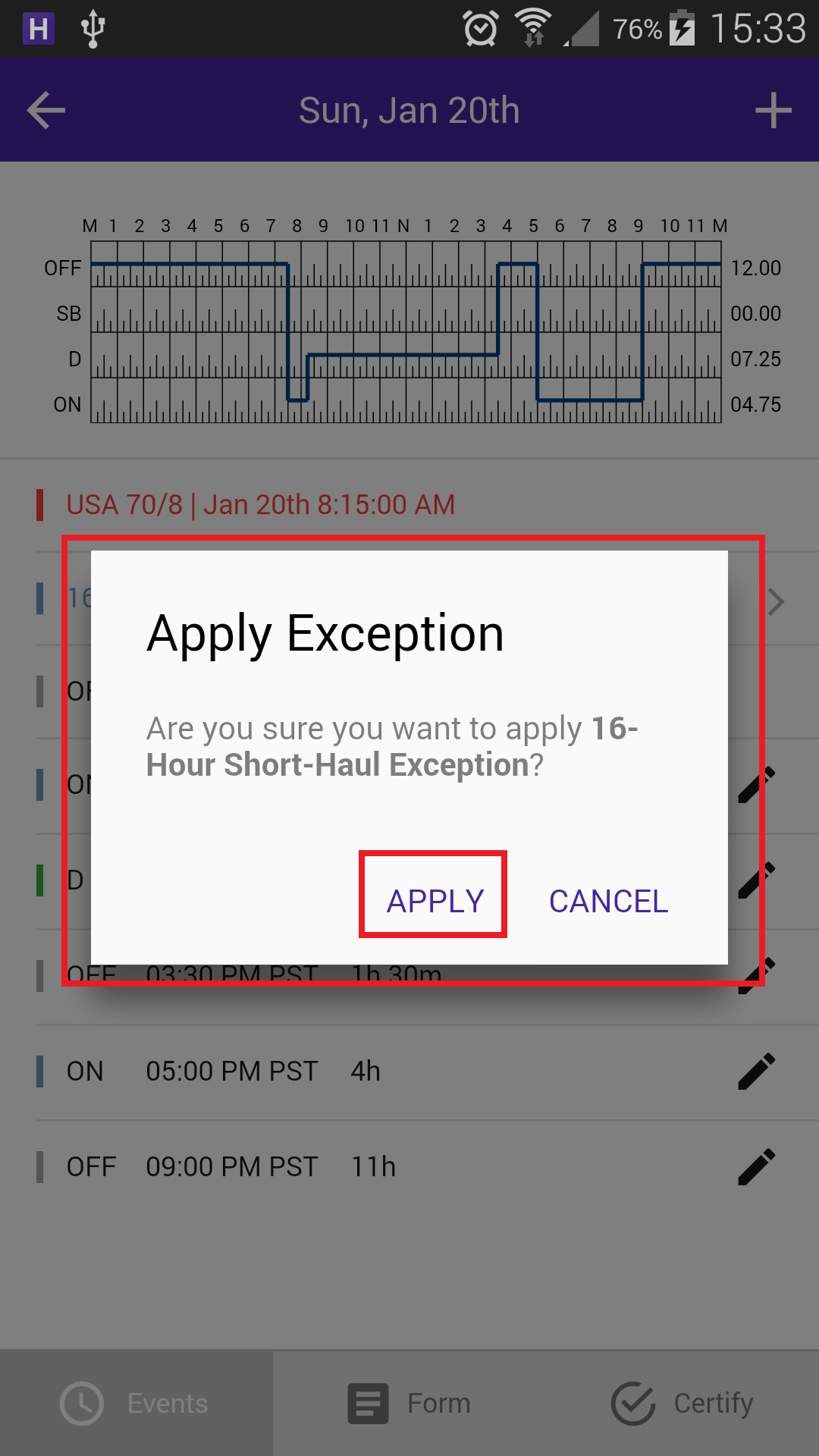 If the short haul exception is not active on your app, contact your fleet manager so he can enable it.