Forgot to add a duty status to your log? Follow the instructions below to insert a past duty status in your log.
1. Go to Menu > Logs, Tap on the day that you would like to edit, and Tap the + sign on the upper right.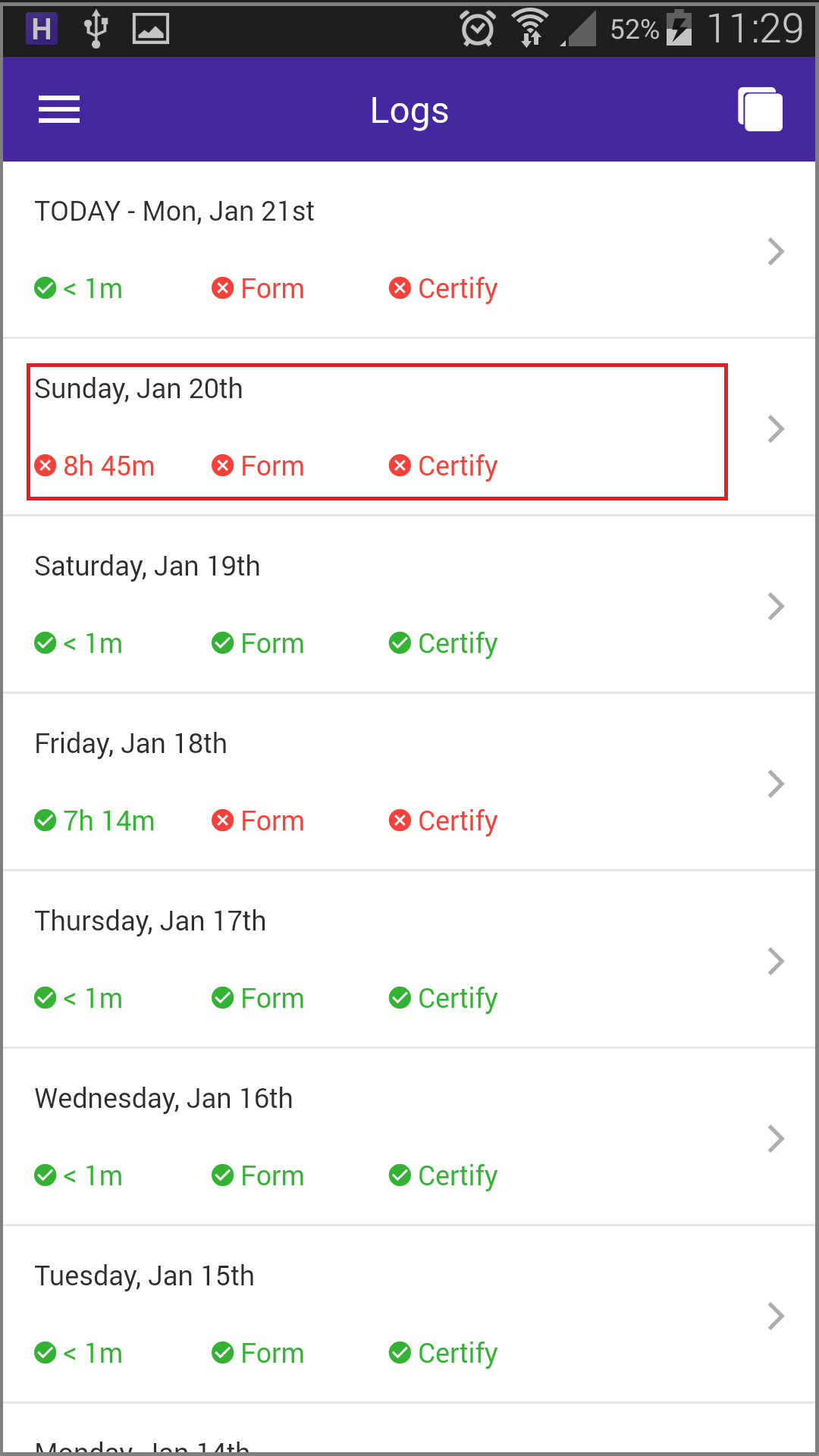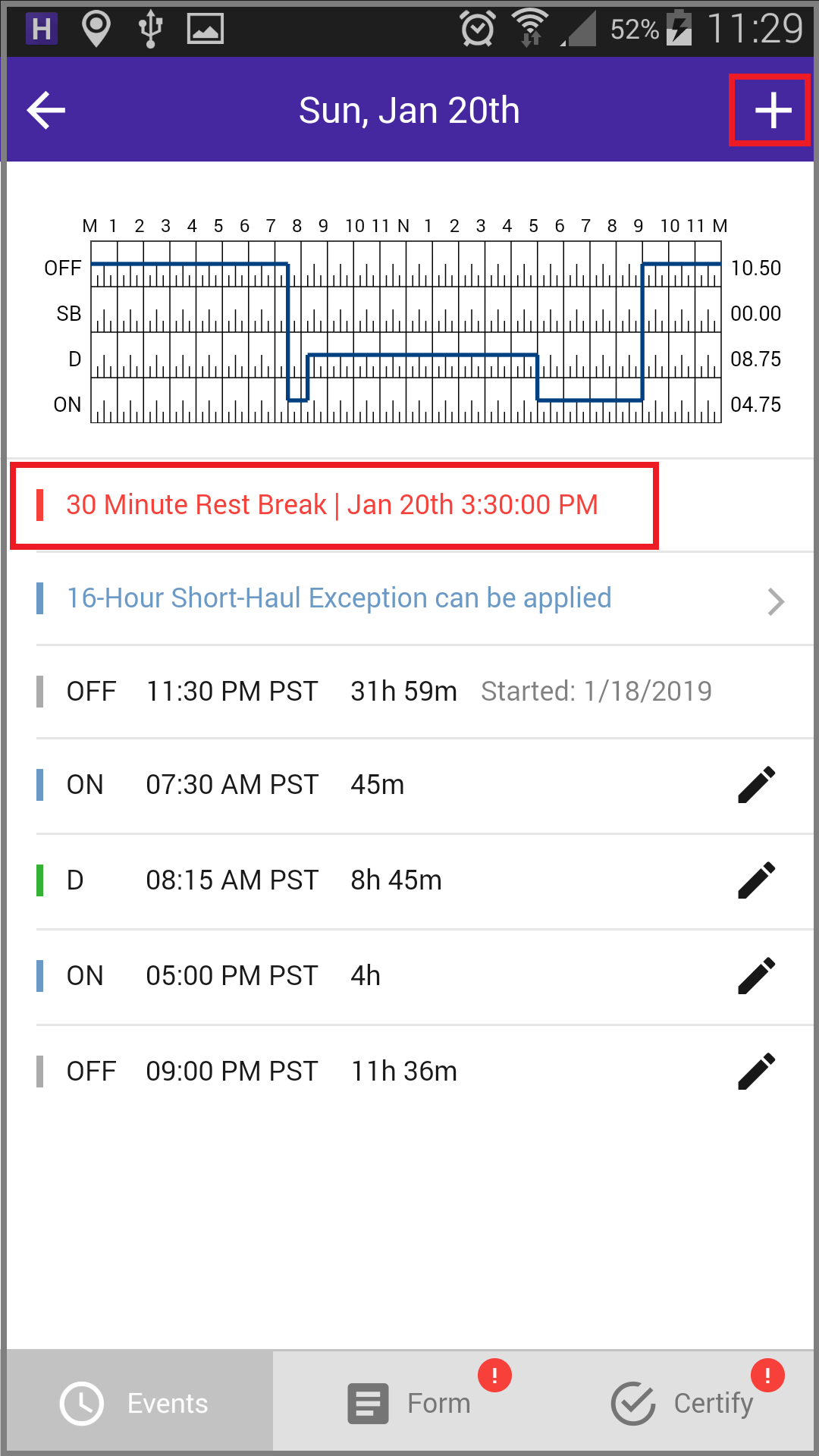 2. Select Status and tap the start time and drag the sliders to set the time.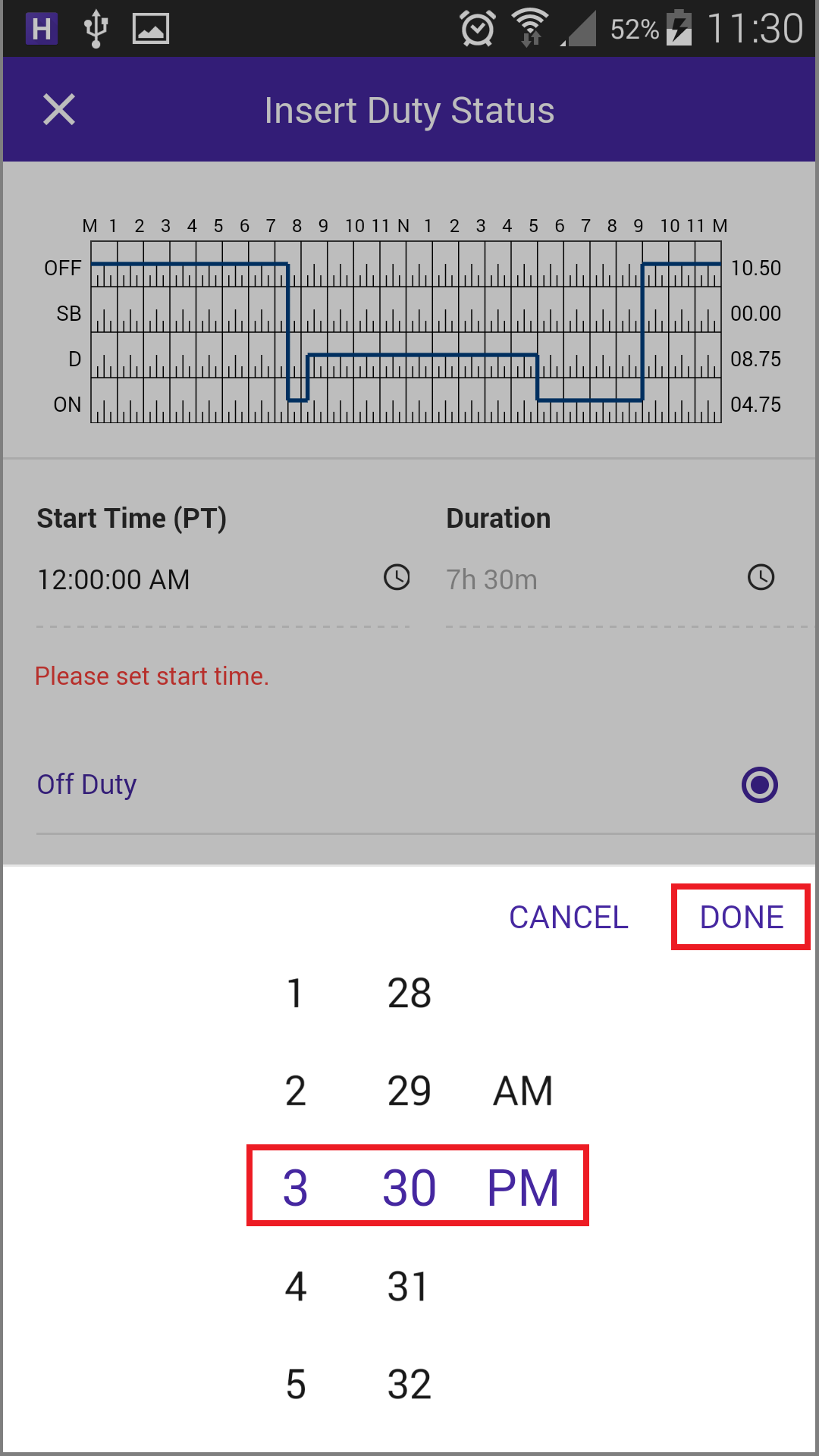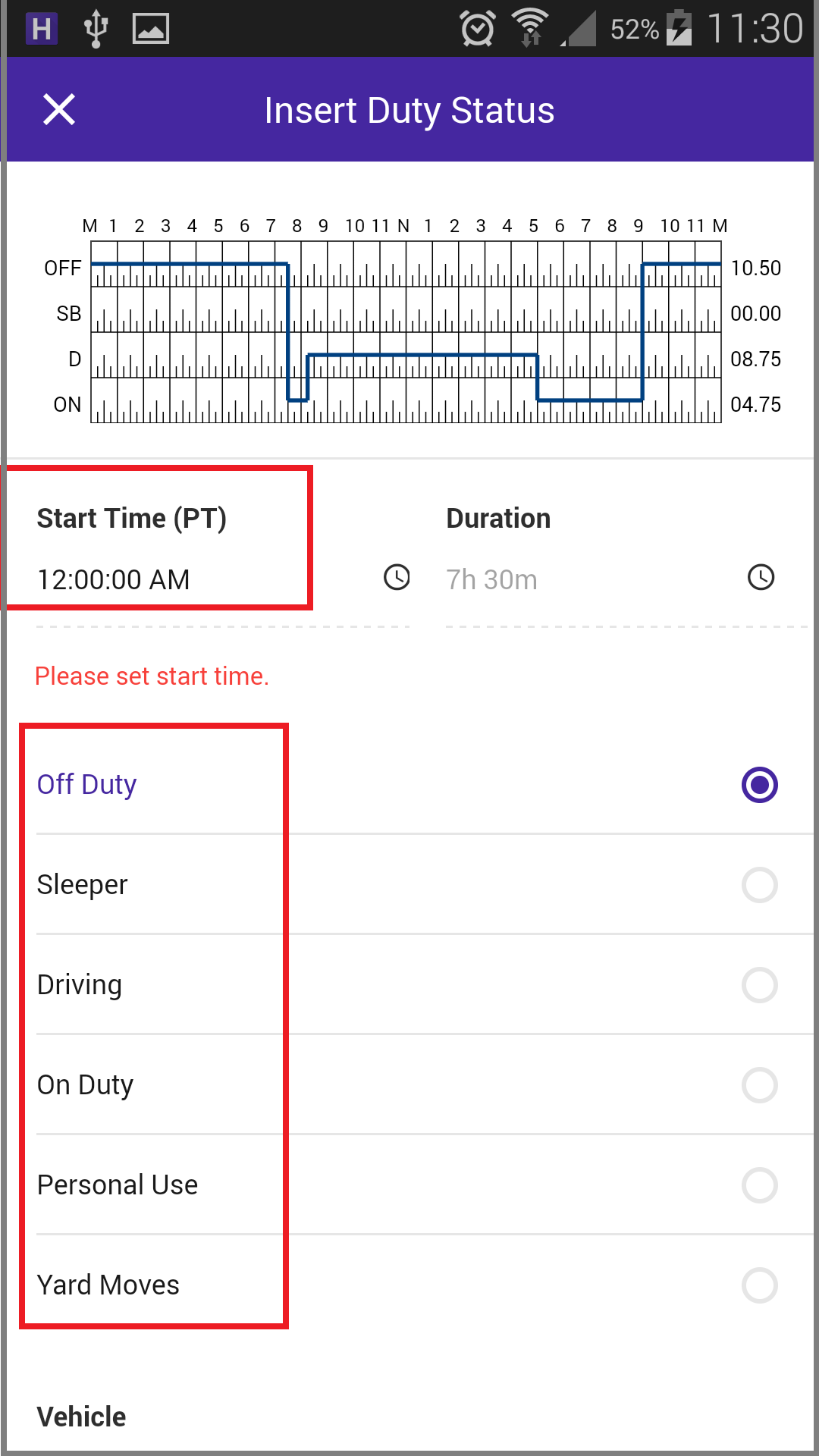 3. Tap on the Location field to enter your current location. Enter Notes, such as "Lunch Break" or "Pre-Trip Inspection". etc. Tap Save to Submit and your log graph will display the new changes.