Instructions and manual for the DOT officer Follow
1. On the HOS247 App, go to Menu>Information packet, tap on either view user manual or view instructions, depending on what do you want to read.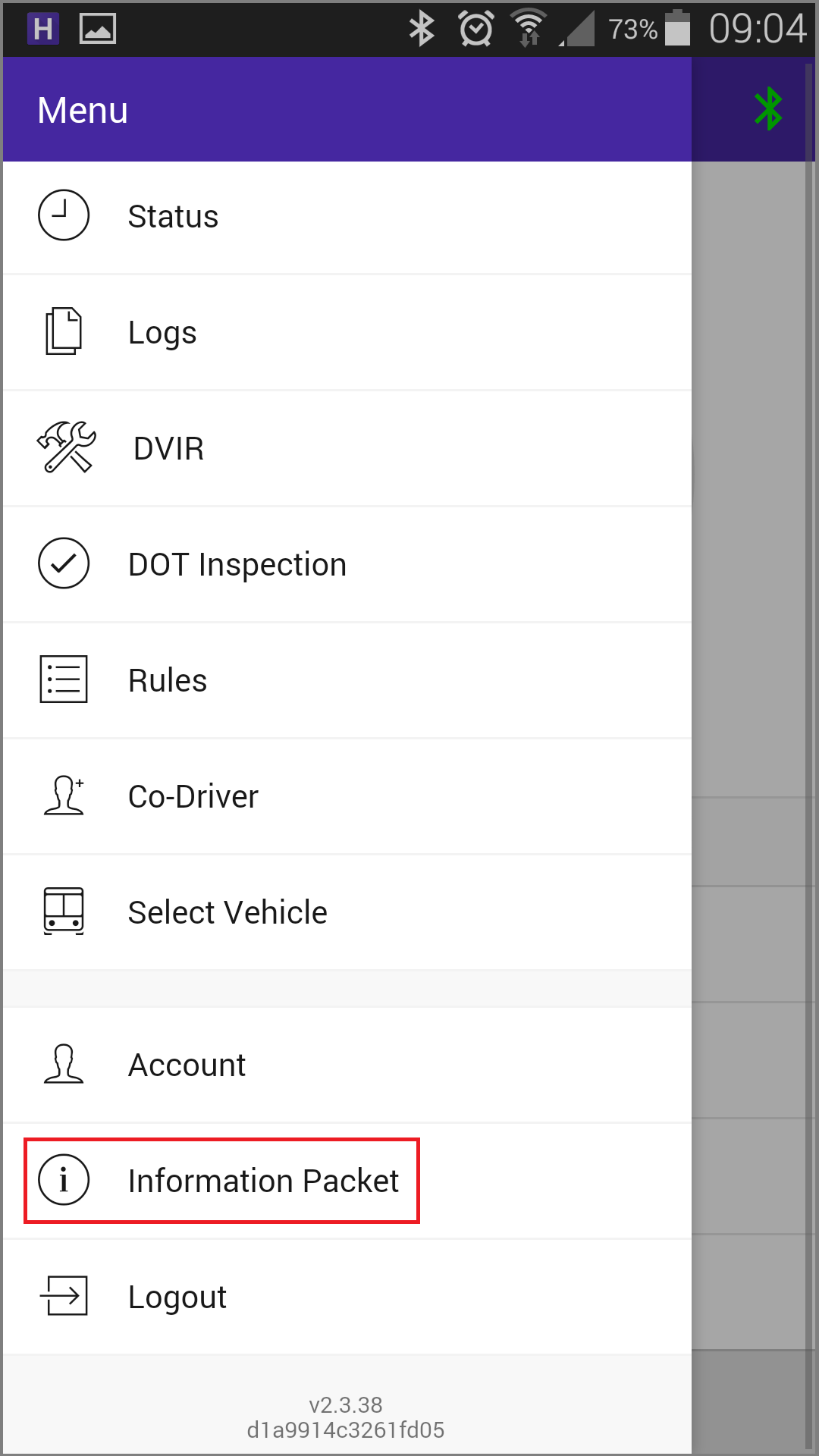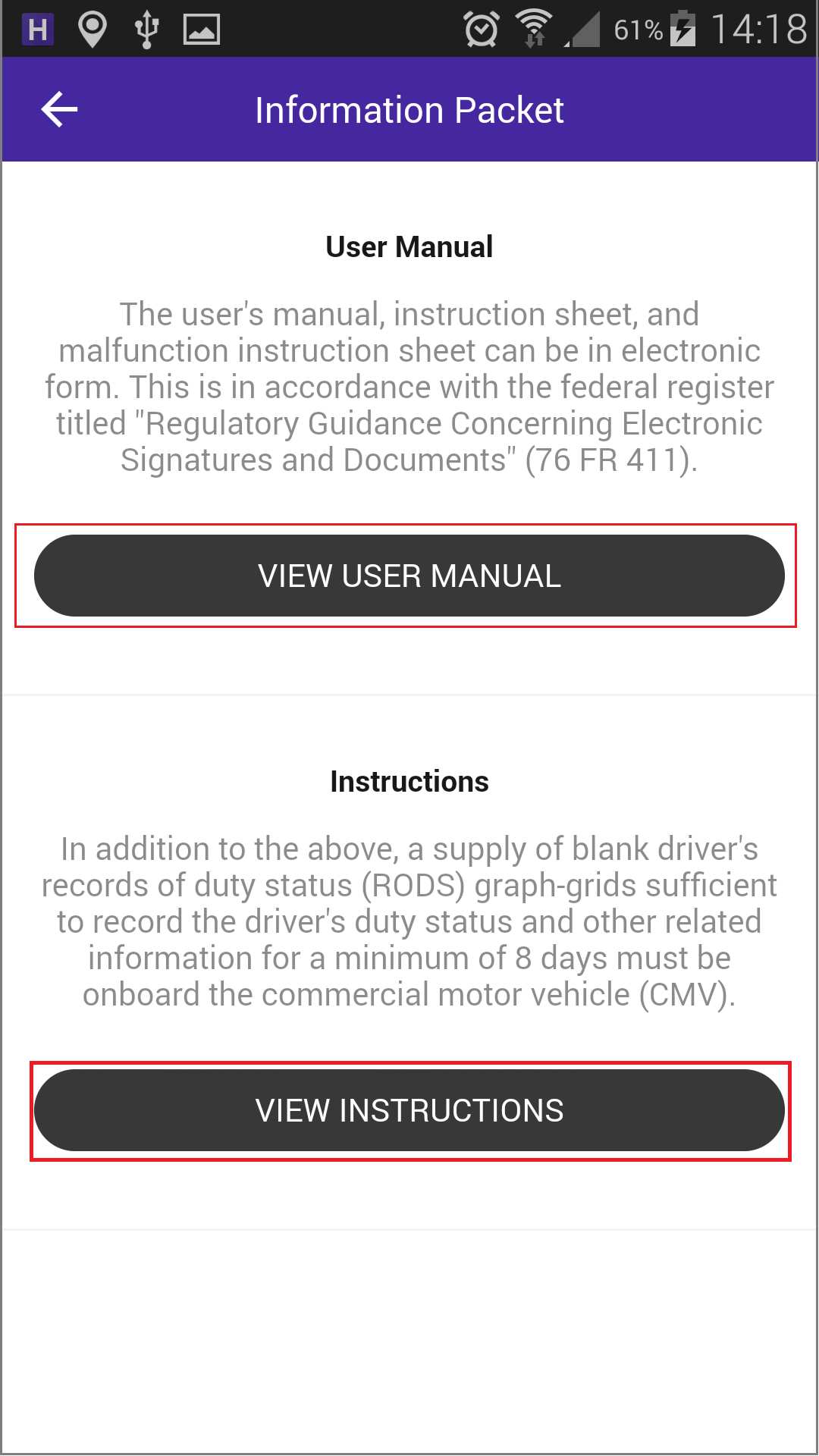 The printed version is not obligatory according to the law
Here is Link to the FMCSA website that confirms that electronic copy is accepted by FMCSA.
We recommend all our customers to always have a hard copy of our user manual and instructions on the vehicle all the time.